The UCCS HealthCircle will continue its educational health series Oct. 6 with a presentation about controversies surrounding dietary health supplements.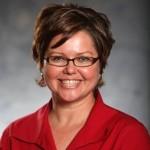 "Dietary Supplements: What a Consumer Needs to Know," will start at 5:30 p.m. in Room 120 of the Lane Center for Academic Health Sciences and will feature Margaret Harris, assistant professor and sport nutrition coordinator, Helen and Arthur E. Johnson Beth-El College of Nursing and Health Sciences.
According to Harris, this is a chance for individuals to learn how to navigate the world of supplements safely.
"This is a basic class introducing people to dietary supplements and maneuvering the supplement aisle safely and effectively," Harris said. "I'll clear up some media backlash as to why there is controversy around supplements, and where there is founded and unfounded concern."
This is the seventh in an ongoing series of community health lectures provided by the UCCS HealthCircle to educate the greater Colorado Springs community on common health issues. Previous lectures dealt with improving nutrition, preventing falls, stress management, ultrasound testing, improving the quality of primary care visits and the importance of posture.
In February 2014, five UCCS clinics joined to become the UCCS HealthCircle. Located in the Lane Center for Academic Health Sciences, the clinics are the UCCS Aging Center, the Peak Nutrition Clinic, the Center for Active Living, a nurse-managed Primary Care Clinic and the Veterans Health and Trauma Clinic. For more information, visit www.uccs.edu/healthcircle.