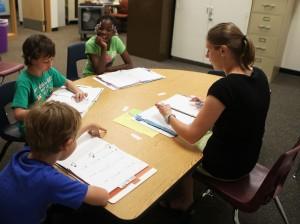 The College of Education will offer students the opportunity to earn a bachelor's degree in inclusive elementary education following approval by the University of Colorado Board of Regents.
Meeting at UCCS Sept. 11, the Regents unanimously approved a proposal by UCCS leaders to offer a new Bachelor of Arts in Inclusive Elementary Education. The degree is designed to support a growing state and national demand for elementary school educators with specific training in special education and culturally and linguistically diverse education.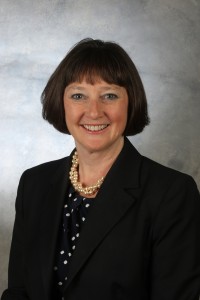 "Graduates of this program will be in high demand," Valerie Martin Conley, dean, College of Education, said. "We believe that all teachers need to be prepared to teach all learners. This degree will prepare teachers to work across the spectrum of learning that they face in today's classrooms."
Demand for elementary school teachers is expected to be strong. The Bureau of Labor Statistics projects a 12 percent growth for elementary teachers between 2012 and 2022. The demand for special education teachers is expected to grow 6 percent.
The new degree received support from school principals throughout the Pikes Peak Region.
The new UCCS degree is unusual in that it offers undergraduate education majors the opportunity to engage in cross-disciplinary coursework and to add specific licenses for K-6 elementary education, culturally and linguistically diverse education, and special education with 124 credit hours of courses. A student will be able to complete the curriculum with four years of full-time study.
The State of Colorado recently changed its regulations regarding teacher certifications. For the first time in 20 years, students at Colorado universities can now earn bachelor's degrees in education. Previously, students earned bachelor's degrees in a specific field of study and added education courses leading to licensure to teach at the elementary or secondary school level. UCCS will continue to offer undergraduate students that option as well as master's and doctoral degrees in education.
Members of the CU Board of Regents discussed the new degree proposal June 23 and asked UCCS administrators detailed questions about the program before giving it tentative support. The Regents voted 9-0 at the Sept. 11 meeting, to formally approve the new degree. Students will be able to select the new degree beginning with the spring semester.
Students interested in learning more about the degree should contact the Student Resource Office, (719) 255-4996 or [email protected].