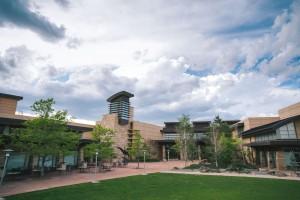 Three University of Colorado Colorado Springs faculty members representing two colleges will be the first to offer courses at the new CU South Denver campus in Douglas County.
Jacqueline Berning, professor and chair of health sciences, Helen and Arthur E. Johnson Beth-El College of Nursing, Carmen Stavrositu, associate professor, Department of Communication, and Alex Ilyasova, associate professor, Department of English, will each offer courses this fall at the Liniger Building at CU South Denver, located on Lincoln Avenue east of I-25 in Parker.
The courses are intended to show the breadth of UCCS academic offerings as well as compliment courses offered by faculty from CU Denver, CU-Boulder and the CU Anschutz Medical Campus, according to David Moon, senior associate vice chancellor, Academic Affairs.
"The idea of bringing the strengths of all four CU campuses together at one site is a powerful one," Moon said. "I am extremely pleased with the way these first four courses represent us, and we will be following up with other exciting offerings, and programs, in coming semesters."

Berning, a longtime Douglas County resident who also consults with professional sports teams and premier athletes, will teach HSCI 2070: Nutrition for Health Professionals. The undergraduate-level course is designed for health care professionals and health sciences students as an introduction to the biological and environmental influences on nutrition needs. She will cover the role of nutrients in energy metabolism as well as the role of the professional in counseling others about diet. The course will include a personal diet assessment for students.
Berning is registered dietician nutritionist who has consulted with the Denver Broncos and Cleveland Indians and she initiated a healthy cooking program with the University of Colorado Buffalo football team.
---

Ilyasova, who also directs the UCCS Professional and Technical Writing Program, will teach ENGL 2090: Technical Writing and Presentation. The undergraduate-level course is designed for those who work in technical fields or those interested in learning how to effectively compose technical information. The course is taught with access to software tools to assist in the design of written and visual text.
---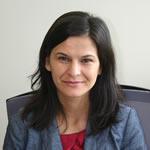 Stavrositu will teach COMM 4090/6090 Emerging Communication Technology. She will introduce both undergraduate and graduate students to the latest trends and communication technologies, including social media. Practical applications as implications of new communication technologies will also be covered.
Stavrositu joined UCCS in fall 2007. She teaches courses in media effects, emerging communication technologies and statistical data analysis. Her research pertains to the social and psychological effects of traditional and new media.
---
Liniger Building at CU South Denver
Located east of Interstate 25 on Lincoln Avenue in Parker, the Liniger Building is named for Dave Liniger, chairman emeritus of The Wildlife Experience and co-founder of REMAX International, Inc., and his wife, Gail Liniger and their family. In January 2015, The Wildlife Experience, a natural history museum and art gallery, was donated to the University of Colorado.
The gift allowed CU to expand its south Denver presence that began when The Wildlife Experience and the university first collaborated by leasing space in April 2014. The gift of the entire building and operations allows for more services, more convenience and more value to be delivered to south Denver residents, employers and area professionals.
For more information, visit http://www.ucdenver.edu/about/SouthDenver/Pages/default.aspx