More than 100 campus and community members celebrated the historic seasons of Mountain Lion men's and women's basketball teams  May 6 at the Upper Lodge.
Members of both teams were present to unveil banners commemorating the most successful seasons in program history and received medals from Chancellor Pam Shockley-Zalabak and Athletic Director Steve Kirkham.
"This is the beginning of UCCS dominance of Division II basketball," Shockley-Zalabak said.
Both UCCS basketball teams built on success of prior seasons and advanced to the NCAA Division II Championships to break their respective records for wins. The Mountain Lions were one of six schools among more than 300 in NCAA Division II where both men's and women's teams won first round tournament games. The UCCS men won their first RMAC Tournament championship in program history and the UCCS women advanced to the Sweet 16 of the NCAA Division II National Tournament.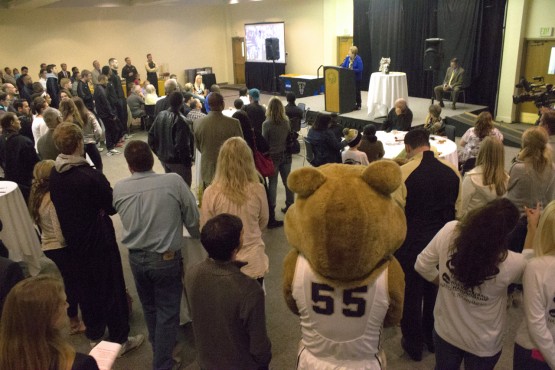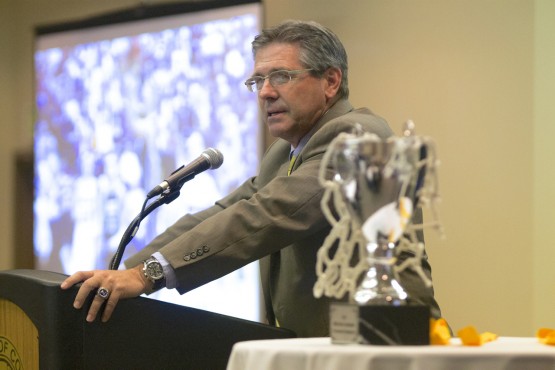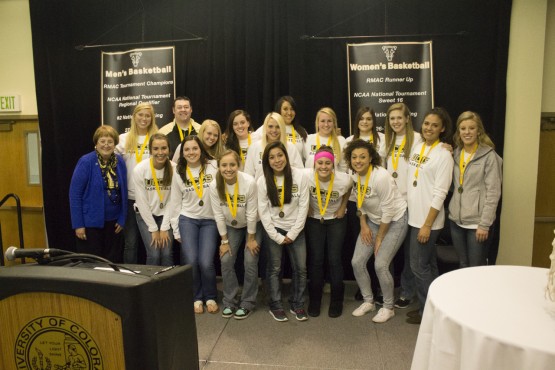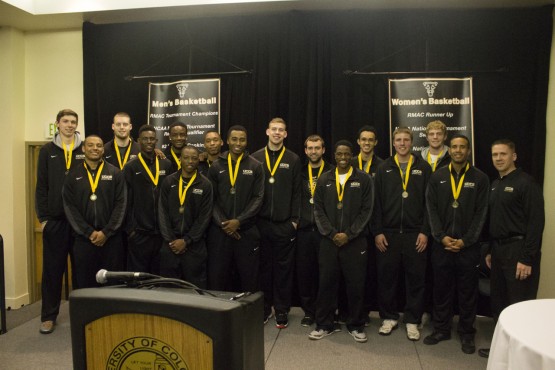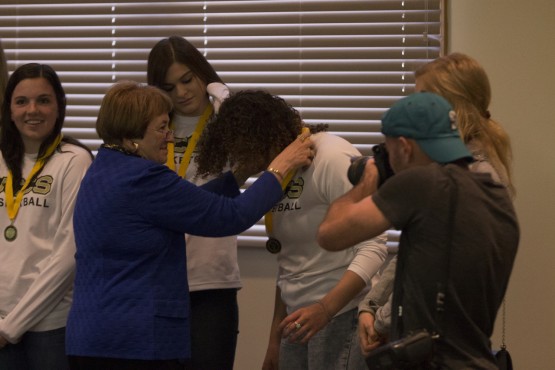 — Photos courtesy of UCCS Athletic Department