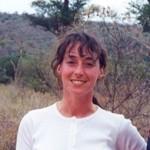 Michèle Companion, associate professor, Department of Sociology, was recently selected to serve on the National Institute of Food and Agriculture within the U.S. Department of Agriculture's Community Food Project Competitive Grant Program review panel.
The panel members will assist in the allocation of about $9 million authorized by Congress to support community food projects and planning grants designed to meet the food needs of low-income individuals through food distribution and community outreach for federal nutrition programs.
Companion was selected because of her experience as a humanitarian response coordinator specializing in emergency feeding programs and other mitigation and rebuilding programs, school garden programs, and access to food through local street foods and markets. She also served as an editor and contributor to "Street Food: Culture, Economy, Health, and Governance," published in 2014.