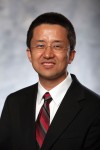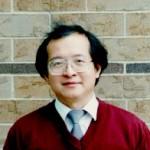 C. Edward Chow, professor, College of Engineering, and Chuan Yue, assistant professor, College of Engineering, were recently notified they will receive the National Security Agency's Excellence in Information Assurance Education designation. The designation is effective through 2021, the longest term possible.
Chow and Yue will receive their designations at an official event in June.
The NSA designation is based on updated academic criteria for cybersecurity education and will benefit UCCS in recruiting students into information assurance studies and in grant applications.