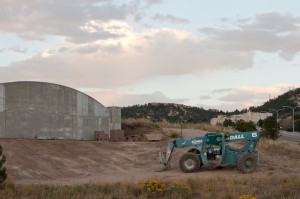 There will soon be no mistaking when visitors enter UCCS territory.
A 54-foot-wide, 13-foot tall poured concrete sign is underway at the corner of Austin Bluffs and Nevada to clearly mark the western edge of the campus. The new sign is modeled after existing entrance signs to the university but enlarged to meet the scale demanded by the corner.
"This sign will be similar in appearance to what is at Stanton and Meadow," Brian Burnett, vice chancellor, Administration and Finance. "We needed a sign that shows the university's property and where it begins in the city."
The sign is made from conventional materials but with an unconventional twist. About 25 percent of the materials and skilled labor needed to create it were donated by community organizations, Phipps Construction, C & C Sand Company, and various tradesmen who work for Phipps.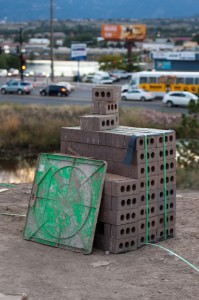 "Without the donated materials, construction management services and labor this wouldn't have happened," Burnett said. "We are deeply appreciative of so many people seeing the importance of this project and being willing to contribute to it."
While the sign will have a similar look to other UCCS entrance signs, its location demanded several changes in addition to its overall size. Because there were no nearby power lines, the sign will be lit at night using energy collected by solar panels during the day. Additionally, C & C Sand reduced its cost for landscaping as part of its contribution. The area will have a rustic Colorado feel with boulders adorning the site and pine trees relocated to it.
The project is scheduled to be completed in mid- to late-October with plans for a celebration thanking the donors to be announced at a later date.
"This is truly an example of lots of people with similar goals coming together to make something big happen," Burnett said.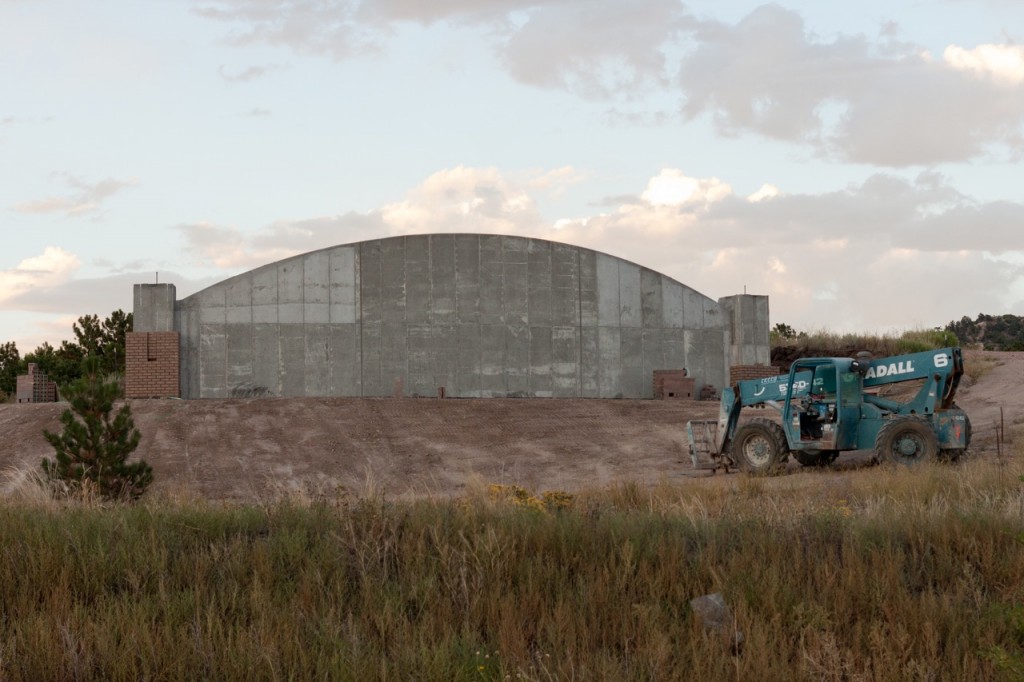 Photos by Jeff Foster