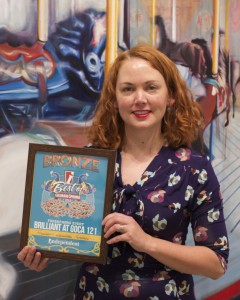 The readers of the Colorado Springs Independent named UCCS Galleries of Contemporary Art's "Brilliant 2014" as one of the top fund raising events in the newspaper's 2014 Best of Colorado Springs edition, published Oct. 22.
In categories ranging from best bank to best place for a blind date, Independent readers stated their preferences for local businesses and activities. In the top fundraising events category, "Brilliant 2014" took home bronze, with Indy Give! and The Waldo Waldo 5k earning gold and silver respectively.
"All of us at GOCA – from the staff to the board – are honored and thrilled to receive this award from the readers of the Indy," Daisy McConnell, director, GOCA said. "'Brilliant' was created to break the boundaries of a traditional fundraiser event by celebrating the arts in a one-night extravaganza, raising funds to create more culture in the region at the same time. We think this community is brilliant, and we're so happy for the support."
The June 14 party fundraiser extravaganza was GOCA's third annual event and raised more than $12,000, roughly a third of GOCA's annual program budget. The funds will be used to bring 2014-2015 art exhibits and programs in the GOCA 1420 campus gallery, as well as the downtown gallery, GOCA 121.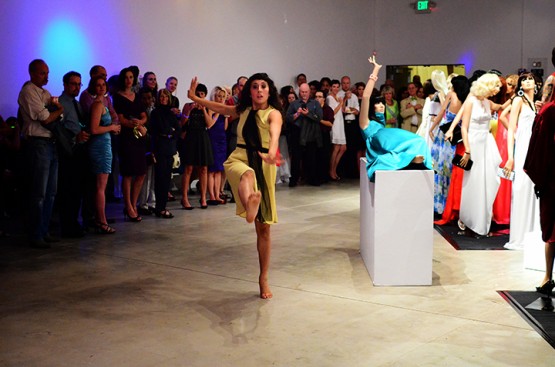 For more information about GOCA, visit www.uccs.edu/goca.
To view the full list of "Best of" winners, visit Best Of Colorado Springs 2014 Vol. 1 or Best Of Colorado Springs 2014 Vol. 2.
— Photos by Philip Denman