Chancellor Pam Shockley-Zalabak and a group of administration and faculty leaders provided broad-ranging and optimistic updates for campus this week.
The Oct. 14 All-Campus Forum was titled "Students, Faculty and Staff: Enrollment, Facilities and the Dynamics of Change" and highlighted a number of changes.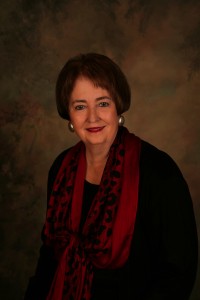 Shockley-Zalabak led the presentation with an announcement that the Colorado Economic Development Commission voted unanimously to approve the City for Champions project, green-lighting the planning and implementation of the sports medicine and performance center in what is being labeled the Health and Wellness Village on North Nevada Avenue.
"We're going to now begin to look at how to program that building to really achieve our goals, but also how we continue to support research, teaching, as well as service to a broader public," Shockley-Zalabak said. "Right now we have 25 faculty members involved in one way or another in some of the initiatives that would go in that particular facility, but there is room for more. We're looking at all sorts of opportunities for how we can do something that's creative and innovative."
While Shockley-Zalabak said controversy surrounds some City for Champions Projects, the UCCS project has widespread support. UCCS will aggressively move forward on planning and design for the new facility and care for wounded warriors and Paralympians who could use the facility for training and provide valuable research opportunities for faculty, staff and students.
"It's an exciting new opportunity for the campus, and there will be a great deal of information to come."
Following Shockley-Zalabak, Provost Mary Coussons-Read, vice chancellors Susan Szpyrka and Homer Wesley, and Tom Hutton, executive director, University Communications and Media Relations, gave updates on academic affairs, administration and finances, student success, and changes with University Advancement, respectively.
Academic Affairs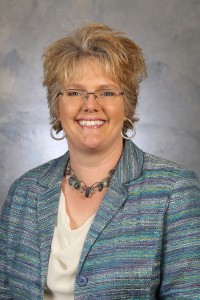 Coussons-Read began with an update on Program Prioritization.
"This has been an incredibly important process for the CU System, it's been a positive process for the campus and I just wanted to update you on what's happening on the academic side," Coussons-Read said.
Since April, the Office of the Provost has worked with degree programs with a "needs further study" designation to create strategic plans to move forward. According to Coussons-Read, the conversations resulted in positive and attainable goals for the programs, and a sense of shared accountability between faculty and administration.
"This has been a great opportunity to think about possibilities, opportunities and to figure out what we want to do and how to create mutual and shared accountability for moving programs further," Coussons-Read said. "When I say shared accountability, I mean what are the faculty going to do, and what is the administration going to do. What's the dean going to do? What am I going to do?"
Chancellor Shockley-Zalabak will brief the CU Board of Regents on progress at the Nov. 19-20 meetings on the UCCS campus.
While there was a sense of urgency to meet with the "needs further study" programs, those that received a "strategic" designation will continue to work with the Office of the Provost to set goals and priorities through the spring semester.
Coussons-Read also touched on the continual need to foster academic excellence across campus.
"We're really focused on educational quality and ensuring an excellent student experience," Coussons-Read said. "One of the things I'm really excited about is the idea of developing undergraduate research as an area of distinction for our campus."
Part of the initiative is a new Undergraduate Research Committee, which aims to bring research and creative work to undergraduate students.
Administration and Finance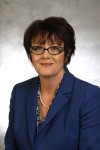 Szpyrka, vice chancellor, Administration and Finance, gave an update on a number of construction projects across campus.
"How many of you are being impacted by construction?" Szpyrka asked. "A lot of you are being impacted, maybe directly, maybe indirectly.  If your office is moving, you've been impacted. If your office is moving in 6 months, you've been impacted. And some of your offices will be moving in 3 or 4 years, that's how far we plan out… so really, thanks to everyone for being patient."
According to Szpyrka, UCCS currently has 74 projects in various levels of planning, development, remodeling and construction, including $168.44 million in current projects, $73.44 million in design, and $43 million in pre-design.
Large projects include the Village at Alpine Valley, the Recreation and Wellness Center, the Visual and Performance Arts Center, and the sports medicine and performance center.
Student Success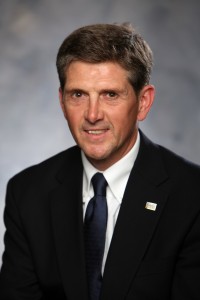 Wesley, vice chancellor, Student Success and Enrollment Management, began his presentation with a review of the university's recording setting enrollment growth.
"We're up in enrollment by 5 percent this spring, but let me try and put some context around that to give you an understanding of where we really are, and where we think going as we strategically plan for the future," Wesley said.
Since 2010, overall enrollment has grown by 25 percent. During that time, freshmen numbers have increased by 49 percent.
"That has not been a trend that has been mirrored across the state," Wesley said. "If we go back and look at numbers from Fall 2012-2013, overall public higher education is down – even including our increases – statewide, and that's even more dramatic for this fall. So we know that at UCCS the growth we see is reflective of hard and effective work on your part, as well as what we believe is a very strong educational experience."
As part of the increased growth, UCCS has also seen an increase in diversity. From 2010-2014, UCCS saw a 40 percent increase in the number of students registered with the Disability Services Office and a 25 percent growth in the number of veteran students. In Fall 2014, 33 percent of total enrollment are made up of non-majority race groups and 32 percent are eligible for Pell Grants.
University Advancement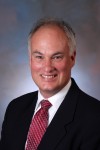 Hutton stood in for Martin Wood, vice chancellor, University Advancement, to present on a number of personnel and office changes within the division.
New to the Advancement team are Greg Hoye, director of marketing, Tom Dewar, senior director of development, Ella Fahrlander, associate director of development, and Susie Sargent, program manager. Megan Gallegos, formally an events and e-communications specialist, has shifted to marketing program manager.
According to Hutton, the office formerly known as University Relations or University Advancement has changed its name to the Office of University Communications and Media Relations. Additionally, the office recently redoubled efforts to track UCCS mentions in the media and to place an estimated value of news coverage and approximate number of viewers. In August and September, media coverage of UCCS was valued at $119,000 with an estimated 1.8 million viewers.
"This allows us to put a value on that story in the Gazette, the story on channel five, or the story in the Pittsburg Press," Hutton said. " Just in August and September alone, we estimate that 1.8 million people saw stories about record enrollment at UCCS, a new parking garage that actually made national publicity because people found the soccer field on top to be so unusual… This is a new way of thinking about what I was raised to think of as 'free media.' It's really not free, and most of it takes a lot of work."
Hutton finished his presentation by reminding campus that it's been two years since UCCS updated its graphic identity, and that those using outdated materials with old logos need to replace those items as soon as possible.
"It's important that we look unified, we look organized, we look like a part of CU," Hutton said. "[The brand] is designed to make us look unified and part of the same organization, rather than each of us trying to set out on our own in this very noisy communication world that we're in. Rather than try and make our own marks, we're stronger together."