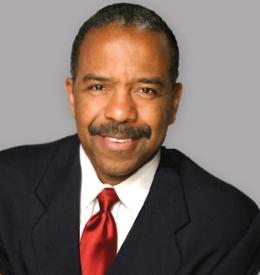 Forty-eight middle school students from throughout Colorado will have an out-of-this-world experience during the ExxonMobil Bernard Harris Summer Science Camp June 16-26 at UCCS.
In addition to other activities, the students will participate in the Mars Lander Challenge, a space-themed competition inspired by camp funder and veteran astronaut Bernard Harris Jr. The efforts are designed to improve student performance and interest in science, technology, engineering and math (STEM) curriculum.
The students were selected for the all-expenses-paid two week camp based on their low-income and high potential. Many of the students will come from rural southern Colorado communities and will learn about Harris' journey to become the first African-American to walk in space and the extreme elements he encountered during his two shuttle missions. The students will also be visited by astronaut Col. Alvin Drew. In addition to logging more than 600 hours in space, Drew served as director of operations at the Gagarin Cosmonaut Training Center in Russia.
Using household materials, teams of students will be challenged to create landing spacecraft capable of absorbing shock from a planetary landing. UCCS staff and ExxonMobil engineers will work alongside campers, offering guidance as they construct their designs. Steve Jennings, associate professor, Department of Geography and Environmental Studies and coordinator of the Colorado Geographic Alliance, worked with local K-12 teachers to design several lessons that will be utilized at the camp.
"From building spacecraft to designing robots and bridges, students see first-hand science, technology, engineering and math come alive through real-world applications," Harris, president, The Harris Foundation, said.
The camp focuses on teamwork and hands-on activities such as creating rockets, measuring roller coaster G-forces, designing Martian habitats and producing 3-D printed parts using specially designed software. Additionally, the students will travel to Garden of the Gods to see math and science at work.
"Technology is essential to nearly every industry, and students need to be well-versed in science and math in order to be prepared to succeed in the high-tech nature of the 21st century," Suzanne McCarron, president, ExxonMobil Foundation, said. "ExxonMobil is committed to preparing the future workforce through programs like the Bernard Harris science camps that help today's youth develop an interest and solid foundation in STEM."
This summer marks the ninth consecutive year the ExxonMobil Foundation and The Harris Foundation have partnered to offer science camps that help close the achievement gap. This is the second year UCCS participated in the program.
"UCCS Center for STEM Education is honored to get a chance to not only influence these students' future academic and career choices, but to have an effect on their self-esteem in a way that has a deep and meaningful impact on the rest of their lives," Kathleen Fitzpatrick, camp director, ExxonMobil Bernard Harris Summer Science Camp at UCCS, said. "They will come away from this experience forever changed."