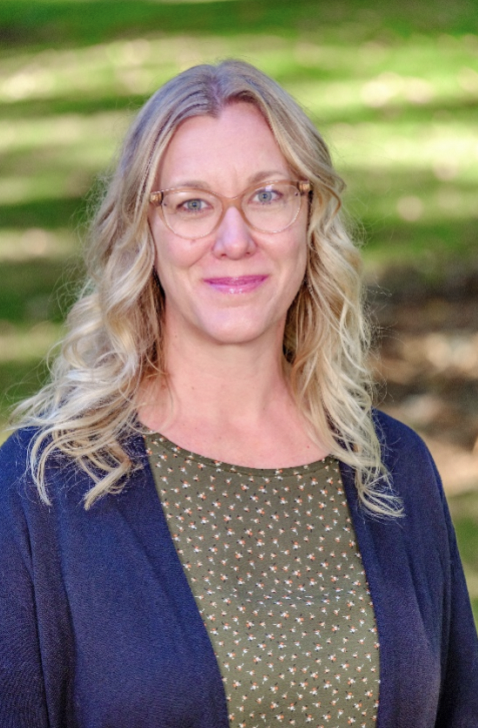 Hillary Fouts, Ph.D., will begin in her new role as dean on January 1, 2024.
"I am delighted to join the UCCS community and serve as dean of the Graduate School," said Fouts. "I look forward to collaborating with graduate students, faculty, and staff across campus to support their aspirations and success at UCCS and beyond."
Fouts currently serves as Dean of Graduate Studies and Research and Professor of Psychology at Western Oregon University (WOU). Prior to her time there, she was a Professor of Child and Family Studies at the University of Tennessee, Knoxville, where she served in various leadership positions, including Director of Graduate Studies for Child and Family Studies as well as a Faculty Fellow in the Office of Diversity and Engagement.
Fouts spent close to four years at the National Institutes of Health (NIH) as a post-doctoral research fellow at the National Institute of Child Health and Human Development. She earned her Ph.D. in Anthropology from Washington State University, specializing in cross-cultural child development and completed her bachelor's degrees in Psychology and Anthropology from Central Washington University.
Fouts' research is trans-disciplinary and lies at the intersection of developmental psychology, anthropology, and public health. She has served as the PI or Co-PI of numerous federal and foundation grants, totaling close to $3.4 million. Nearly all of her grants have provided funding for graduate students, including providing research assistantships, research and intercultural training, and international travel for fieldwork in East and Central Africa. She currently oversees six grant-funded centers and sponsored projects that total over $42 million.
Fouts is passionate about graduate education and, during her time at WOU, she launched new recruitment initiatives, a new accelerated pathway for undergraduate students into graduate programs, a new funding mechanism for student research, and also created a graduate student advisory board and helped move the university to a new degree level with the introduction of professional doctorates. During her career, she has taught over 500 graduate students and mentored over 60 graduate students in their thesis and dissertation research.
"We are thrilled to have Dr. Hillary Fouts in this important role on our campus and look forward to the continued innovative work and opportunities that she will help foster for graduate work at UCCS," said Nancy Marchand-Martella, Provost & Executive Vice Chancellor for Academic Affairs.
Fouts is taking the place of Kelli Klebe, who had been dean of the Graduate School since July 2012. Klebe will continue in her role, with fifty percent of her time dedicated to her duties as Dean of the Graduate School and fifty percent in her role as Professor of Psychology, until January 1, 2024.
The search committee members included:
Kevin Laudner, Dean of the Helen and Arthur E. Johnson Beth-El College of Nursing & Health Sciences
Tabatha Farney, Associate Dean & Associate Professor, Kraemer Family Library
Alisha Castellanoz Meyer, Graduate School Student Engagement and Retention Coordinator, Office of the Graduate School
Tom Christensen, Professor, Department of Physics and Energy Science. Prior UCCS Provost
Janel Owens, Associate Professor and Associate Chair, Chemistry & Biochemistry
Steve Miller, Associate Director of Admissions Operations
Lindsey Visscher, UCCS student
Michael Corl, Associate Dean, College of Engineering and Applied Science