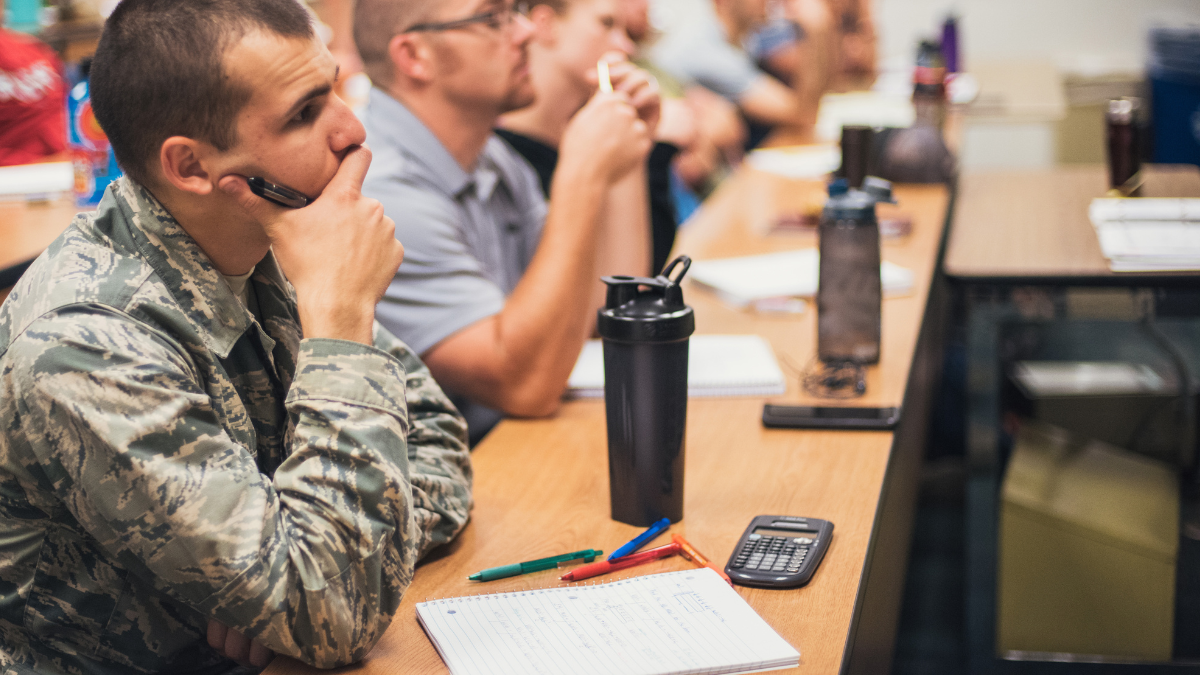 Using funding from a $2 million grant from the VICEROY program, UCCS will be working alongside CU boulder and CU Denver to create a CU-wide virtual center for training ROTC Cadets into Cyber Rangers for next generation cyber operations. The project team will be led by Shouhuai Xu, Gallogly Chair Professor in Cybersecurity at UCCS.
The program will utilize the CU Cyber Range, a cyber environment partly supported by a CU Next project whereby students can experience realistic cyber attacks and defenses, and its associated innovative courses as well as existing degree and certificate programs to modernize cyber operations education and training. Each year 40 fellows will be recruited to the program from ROTC cadet and civilian applicants across the three CU campuses.
Funded by the Griffiss Institute, a STEM Talent and Technology Accelerator, the Virtual Institutes for Cyber and Electromagnetic Spectrum Research and Employ (VICEROY) Program was created to develop students with job-ready cybersecurity skills. The new virtual institute aligned with VICEROY's objective to augment traditional curriculum with hands-on and experimental learning opportunities that develop the skills in demand by the Armed Services, Department of Defense, and our Defense Industrial Base partners. VICEROY awards $1.5M for two base years, and $0.5M for one optional year.
While in the program, virtual institute fellows will participate in tailored cyber operations research projects to further strengthen their skills learned from courses and training. The fellows will also have the opportunity to conduct summer internships, which will be arranged by the Griffiss Institute.
"This is an exciting project as we can tailor research projects to match the participating cadets' or students' career goals, interests, and skillsets for advanced training with problem-solving and critical cyber operational capabilities," said Xu.
Additional team members include Josh Alcorn, Assistant Professor of Research Computer Science at UCCS; Sang-Yoon Chang, Associate Professor of Computer Science at UCCS; Keith Paarporn, Assistant Professor of Computer Science at UCCS; Oluwatosin Oluwadare, Assistant Professor of Computer Science at UCCS; Hui Wan, Assistant Professor of Mechanical and Aerospace Engineering at UCCS; Dirk Grunwald, Professor of Computer Science at CU Boulder; Yueqi Chen. Assistant Professor of Computer Science at CU Boulder; and Haadi Jafarian, Assistant Professor of Computer Science and Engineering at CU Denver.
The team hopes that the program can also address diversity by recruiting fellows from underrepresented groups, while strengthening collaborations with the DoD, including Space Force, USCYBERCOM, USSPACECOM, and the Air Force Research Lab.
"We will strive to leverage this project to become a national leader in training Cyber Rangers, or elite cyber operators," said Xu.
Applications to the program will open this summer. The project will begin July 1 with the first cohort of students beginning Fall 2023.
About Cybersecurity at UCCS
UCCS is a recognized cybersecurity education leader in the region, awarding hundreds of degrees each year in cybersecurity fields at the bachelor's, master's and doctoral levels. UCCS cybersecurity programs train security professionals who work to ensure the nation's security and support faculty research and strategic cybersecurity partnerships with industry, government, military and academic institutions, including the U.S. Space Force and the National Cybersecurity Center. UCCS' first designation as a Center of Academic Excellence (CAE) for Cyber Defense was awarded in 2012 and redesignated in 2022. Today, UCCS offers over 20 degrees and programs for cybersecurity across 5 colleges. Under the leadership of Dr. Shouhuai Xu, UCCS is also pursuing the CAE designation for Research in 2023.  Due to generous Colorado state funding of cybersecurity education, UCCS students are eligible for significant financial aid towards security degree scholarships. Learn more about Cybersecurity Programs at UCCS.