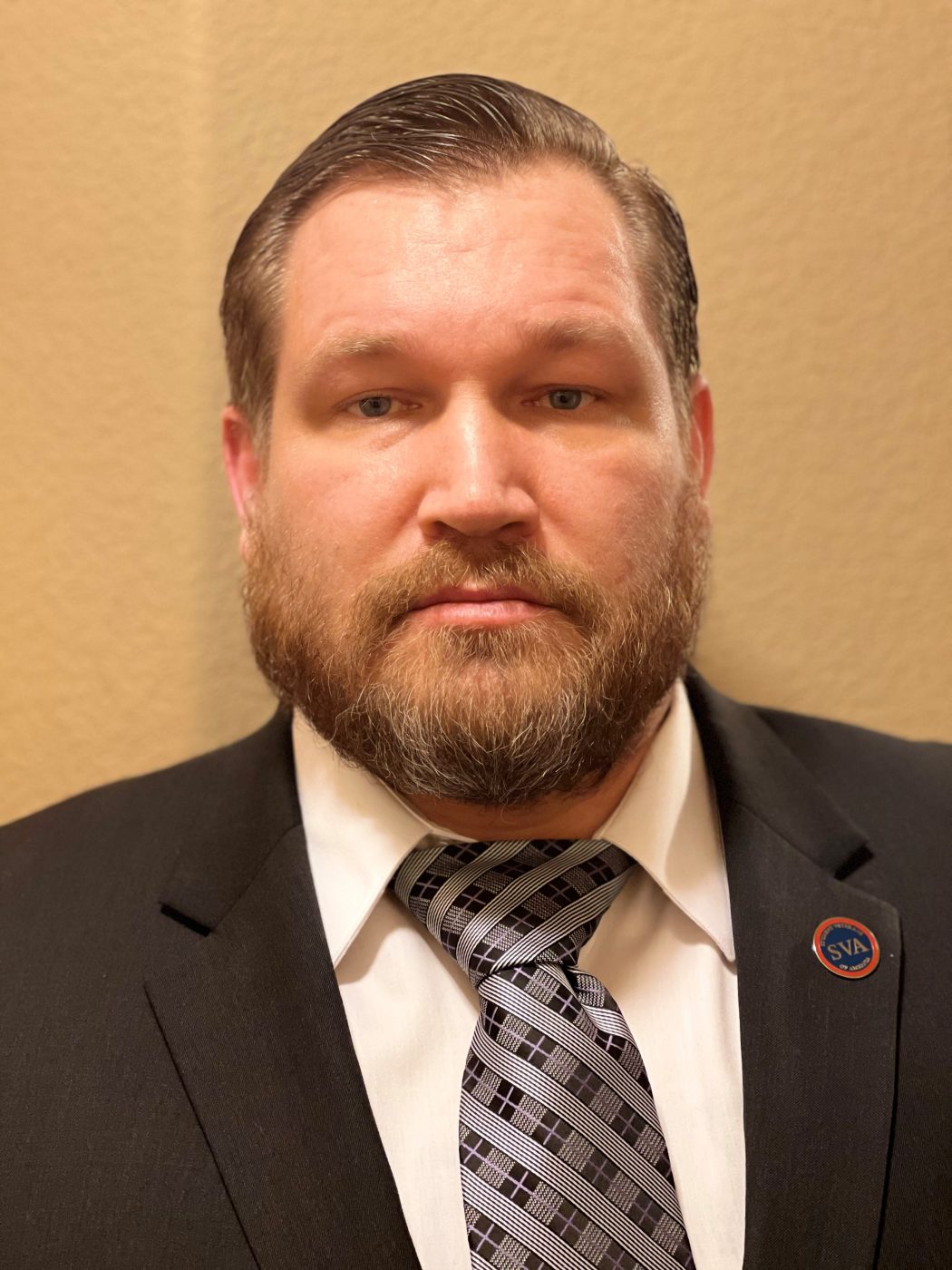 Jeff Deickman, Army Veteran and Assistant Director of Veteran and Military Affairs (VMA), was named an Honoree in the G.I. Jobs Student Veteran Leadership Awards, which recognize student veterans that are making a positive difference in their schools and communities.
"Jeff Deickman is the true example of a servant leader," said Crista Hill, VMA Director. "He prioritizes the needs of the students above everything else and is committed to ensuring they are set up for success in all areas of their lives. This honor does not surprise me at all, nor does the fact that he didn't mention it to anyone. Jeff is steadfast and consistent, and I am grateful to work with and know him."
Deickman served in the Army for over 20 years with an impressive variety of military experiences and several combat tours. He joined UCCS in 2021 before becoming the VMA Assistant Director in 2022, and is currently pursuing a doctorate in Educational Leadership, Research, and Policy with a focus on veteran success in higher education.
"I hope to illuminate the strengths of the veteran population in higher education. Many people have assumptions about student veterans, and I hope to show through data that veterans graduate at a higher rate and continue to show strengths that make veterans a part of the needed diversity in all aspects of life," said Deickman.
Part of his studies concentrates on helping veteran students succeed by finding ways to apply their past military experience and knowledge and accelerate their learning, and Deickman noted that he'd like to see other veterans accomplish their own goals as well.
"It is an honor to be noticed as a student leader and hope it inspires other veterans to achieve any goal. Being a combat veteran that did not have a college degree when I started in the military almost 30 years ago to getting a PhD shows if you are persistent you can achieve!" Deickman said.
Read more about the G.I. Jobs awards and honorees in this month's G.I. Magazine issue, with Deickman featured on page 16.
About the UCCS College of Education
The College of Education offers undergraduate and advanced degrees, initial and advanced licenses and additional endorsements across three departments: Teaching and Learning, Counseling and Human Services and Leadership, Research, and Foundations. The college is home to more than 1,000 students and offers 12 bachelor's degrees, master's degrees and doctoral degrees. It is accredited by the Council for Accreditation of Counseling and Related Programs (CACREP). Learn more about the College of Education at UCCS.