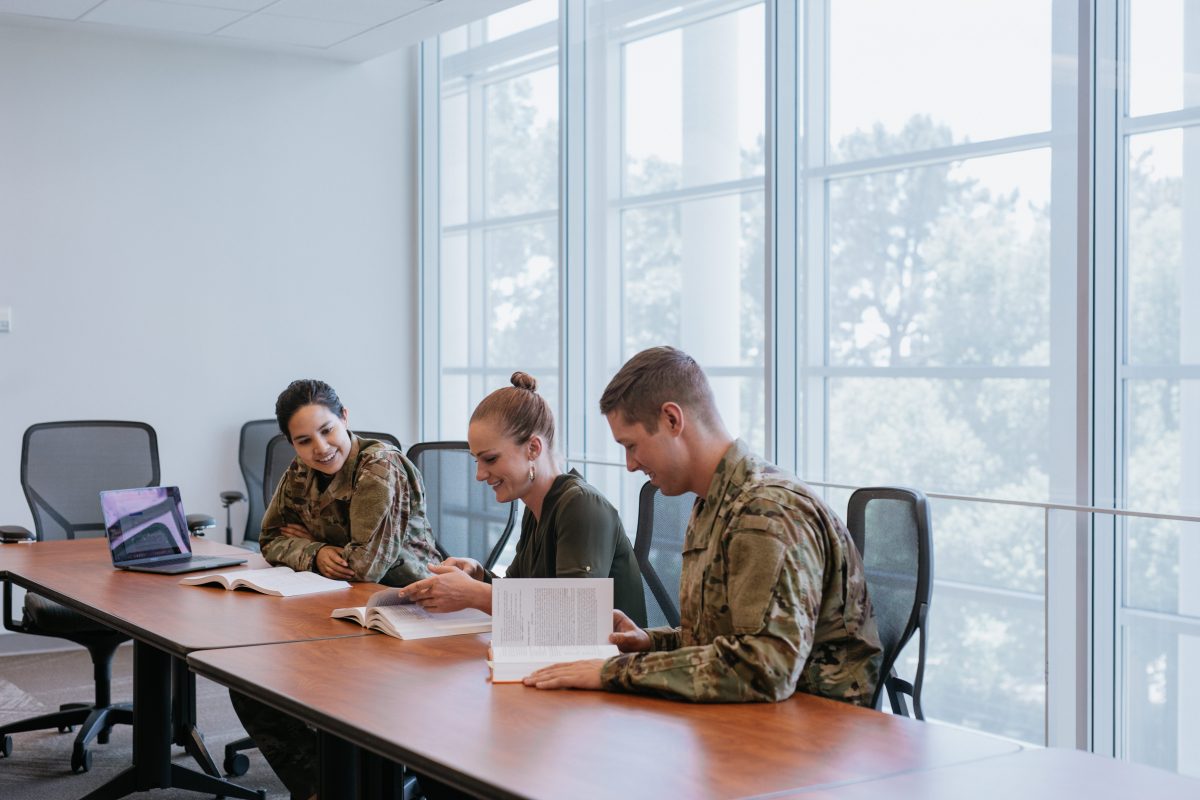 UCCS is proud to announce that it will be offering a tuition assistance grant to active-duty military personnel who are currently using military tuition assistance through a new Active-Duty Tuition Assistance Grant.
The grant, which will be offered starting the fall 2023 semester, will bridge the gap between military tuition assistance and UCCS tuition, fees, and required course materials for courses approved for tuition assistance for those pursuing undergraduate degrees.
"We are honored to support the active-duty community here in Colorado Springs and beyond by introducing the Active-Duty Tuition Assistance Grant," said Crista Hill, Director of Veteran and Military Affairs. "This grant will help provide access to education for our active-duty undergraduate students utilizing their military tuition assistance benefit at UCCS. It is our privilege to further demonstrate our commitment to those currently serving on active duty."
The grant will be applicable for undergraduate students only. As always, UCCS application fees are waived for active-duty military. The grant is automatically applied to any eligible student – no application for the grant is required.
"By bridging the gap between military tuition assistance and UCCS tuition, we aim to assist our students in achieving their academic and career goals," said Hill. "This investment strengthens not only the students and their families, but our community."
More than 20 percent of UCCS students are military affiliated. Earlier this year, the university earned its eighth-consecutive Military Friendly Gold distinction, ranking #8 in the Top Ten of Large Public institutions.
"UCCS is proud of the strong military presence in the Colorado Springs community," said Interim Chancellor Jennifer Sobanet. "We're pleased to introduce the Active-Duty Tuition Assistance Grant as one more way to show our appreciation for our military students and the sacrifices they make on our behalf."
To learn more, please visit military.uccs.edu.