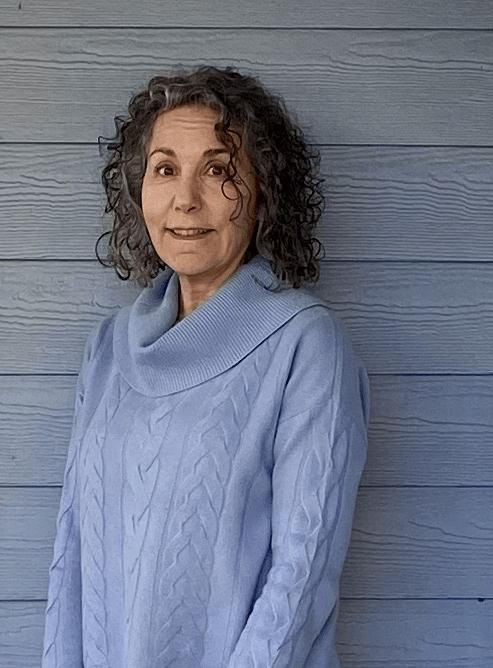 English professor and Fulbright scholar Lesley Ginsberg is preparing to teach at a new university – three of them, in fact.
In Sept. 2023, Ginsberg will leave for her Fulbright program in Japan to share her knowledge of American literature at University of Tokyo, Aoyama Gakuin University (AGU) and Sophia University, all located in Tokyo. She'll be teaching at University of Tokyo and AGU in the fall, then University of Tokyo and Sophia University in spring 2024, switching days between each.
Ginsberg will bring her extensive experience of teaching 19th-century American literature and information literacy, while also getting to see a Japanese perspective on the material.
"There are several things I'm really excited about," Ginsberg said. "One is that I work on Edgar Allan Poe, who is really loved in Japan. There was a Japanese writer of horror who modeled himself on Poe and there are many excellent Poe scholars in Japan, so I'm excited to teach Poe there and to get a different perspective on him."
Ginsberg is also planning to teach a class similar to her women writers course, called "Scribbling Women," which focuses on American women writers of the 19th century, as well as curriculum on information literacy. Information literacy refers to the practice of recognizing and locating reliable information and sources, and is a topic Ginsberg has taught for several years. Her teaching was recognized by the 2020-21 UCCS LAS Outstanding Teaching Award in the Online Teaching Category. She also won the 2021 Modern Language Association-EBSCO Collaboration for Information Literacy Prize alongside co-winner Larry Eames, Kraemer Family Library Digital Curation and Scholarship Librarian & Assistant Professor.
"Information literacy is part of what I'm teaching when I teach 19th century American literature," Ginsberg explained. "Students here at UCCS work with various library databases and primary sources, such as periodicals from the time period when the literature was originally published. I'm very excited to share what I can with learners in Japan using the dynamic, open educational resources that provide unique insights into the origins of 19th century American literature."
Ginsberg noted how vital her support network has been and how grateful she is to those who helped her along the way.
"I'm really thankful to the people who have supported me," Ginsberg said. "I'm grateful to the people who wrote recommendation letters, to my department that has provided a space where I can teach in my field and to the faculty in Japan who have mentored me about teaching in Japan after it was announced that I won the award. I'm grateful to the other Fulbright scholars who shared so much useful information with me and helped me work through questions. There are also many behind-the-scenes people and I'm very thankful for all the work that they've done to make it possible for me to accept the award."
Though Ginsberg will be the one teaching, she expects to be learning plenty during her time in Japan as well.
"It's a big honor and I'm really excited to connect with students in Japan," said Ginsberg. "I am very interested in learning more about Japan and the universities there. One of the joys of being a teacher is that one learns so much from one's students, so I feel that this will be a real learning experience for me and a growth experience as an academic. I'm really looking forward to learning from a different culture and representing ours."
About the Fulbright U.S. Scholar Program
The Fulbright U.S. Scholar Program offers more than 400 different opportunities to teach, research and conduct professional projects in over 135 countries. Opportunities are available for higher education faculty and administrators as well as for professionals outside of academia, artists, journalists, scientists, and independent scholars. UCCS faculty, staff and students interested in learning more about Fulbright awards should contact the Office of International Affairs.
About the UCCS College of Letters, Arts & Sciences
The College of Letters, Arts & Sciences at UCCS is the university's largest college, enrolling nearly 6,000 students across 21 departments and programs. The college offers 19 majors and 53 minors in the arts, humanities, social sciences and natural sciences. Students can also choose from five accelerated bachelor's and master's degrees, nine full master's degrees and three Ph.D. degrees, as well as pre-medical and pre-law programs. The mission of the college is to position graduates for success in their personal and professional lives, with a focus on thinking, creating and communicating — skills vital to employers and graduate and professional schools. Learn more about the College of Letters, Arts & Sciences at UCCS.