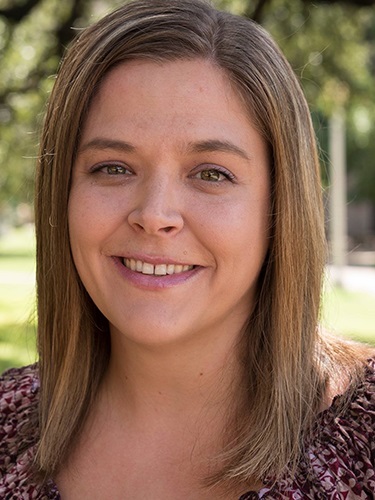 1. How would you describe the main idea or main takeaway from your most recent research or creative work to someone outside your field?
My most recent project has used a survey approach to examine moral injury and it relationships to a variety of markers of well-being among a large sample of law enforcement officers. The project is sponsored by a UCCS Committee on Research and Creative Works (CRCW) faculty seed grant. A main takeaway so far is that the nature of law enforcement work often inflicts unavoidable injuries to one's belief systems and moral framework. While researchers have a tendency to focus on post-traumatic stress when considering people's reactions to adverse events, it is important to note that the effects of moral injuries are distinct from the more typically recognized trauma reactions and need attention.
2. What is the key paper or author/performer who has most inspired your recent research/creative work?
I have been inspired by the work of Dr. Konstantinos Papazoglou of the Power Project (Police Officer Wellness, Ethics, and Resilience), who publishes prolifically in this area.
3. How do you see this research/creative piece contributing to new insights in the field/sparking conversation?
I hope for the findings of this study to shine light on the significance of moral injury in law enforcement and to provide insights that can be used to help address the challenges law enforcement officers face when their core belief systems are challenged. I intend to use the study findings to inform intervention development efforts that aim to improve well-being among officers and communities alike.
4. Can you describe the contributions of co-authors or collaborators who were essential to the success of this project?    
I am working on this project with two colleagues from the social work field – Dr. Stephanie Gangemi who is also a UCCS professor and Dr. Erika King, Lt. Col. with the Air Force and a professor at the Air Force Academy. Dr. Gangemi is conducting a parallel arm to this study that is using a phenomenological approach to generate more in-depth insight into the lived experience of moral injury among a sub-sample of officers from the larger, survey arm of the study. Dr. King focuses on moral injury in her own research and is collaborating on this project due to our common interests and goals. She is focusing heavily on the stats pieces of the current survey analysis but plans to be involved more comprehensively as the work moves forward.
5. What impact do you hope this work makes?
I hope for our work in this area to illuminate and address the challenges that law enforcement officers face in what is ultimately a highly complex profession while informing interventions and changes that can improve the lives of officers and communities alike.
6. What is on deck for you as you get started on your next project?
Dr. Gangemi and I are launching a parallel study that will replicate this work with a sample of correctional healthcare workers, another group of professionals who commonly experience moral injury as a consequence of their efforts in a helping field.
7. Where and when do you feel you are the most productive/creative/inspired?
I am most productive when I can get a solid block of time to work on research without interruption or multi-tasking. This sort of space is hard to come by, so I very much enjoy writing retreats. They provide permission to turn off the many other channels in my mind that would typically be competing.