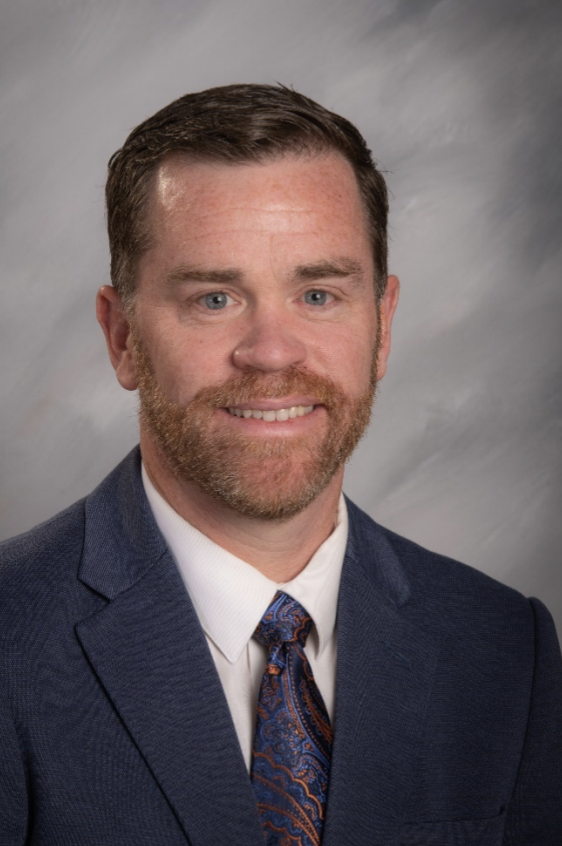 Thomas Aicher has been named the new dean of the College of Business. He will begin his appointment as dean on August 1, 2023, to allow the faculty promotion committee process to conclude their work.
Thomas Aicher is currently the interim dean of the UCCS College of Business. Aicher joined the Sport Management faculty at the university in August 2018 and became the associate dean for the College of Business in July 2022.
"I'm really excited to provide stability to the college and continue working with the amazing faculty and staff," Aicher said. "I look forward to building our relationships in the community and helping the college capitalize on the opportunities in our community and beyond to ensure student success."
Prior to arriving at UCCS, Aicher was an associate professor at the University of Cincinnati, where he served in a variety of leadership roles. From 2014 to 2017, Aicher served as the program director for the Sport Administration program at the University of Cincinnati. Aicher led the development and proposal process for the master's program, and created several strategic partnerships with organizations to support students' experiential learning opportunities and program funding.
Aicher also serves his discipline in several roles. Currently, he is the conference committee chair for the North American Society of Sport Management (NASSM). He has served NASSM in several different roles continuously since 2009. From 2017–2021, he served as the co-editor for the Journal of Issues in Intercollegiate Athletics and, in 2021, he became the editor of Sport & Entertainment Review. Aicher is a member of the Pikes Peak Community College Hospitality Management Advisory Board and has worked with the Retail and Hospitality Sector Formation Discussion and Hospitality Employer Focus Group in Colorado Springs.
Aicher earned a BS in marketing management from Virginia Tech and an MS and PhD in kinesiology with an emphasis in sport management from Texas A&M University. He has been widely published in leading sport management journals and has made significant contributions to consumer behavior, event leveraging and diversity in sport. He is an accomplished educator, scholar and business leader.
"We are thrilled to have Dr. Aicher in this important role on our campus and look forward to the innovative programs and opportunities that he will help lead for College of Business students, staff and faculty," said Nancy Marchand-Martella, Provost & Executive Vice Chancellor for Academic Affairs.
The committee members of the College of Business Dean search included:
George Reed, Dean, College of Public Service
Assma Sawani, Assistant Professor, Accounting
Becky Medved, COB Alumnus & Community Member
Emily Drapeau, Program Director for Online Education
Garrett Dahms, Marketing and Communications Program Manager
Jeanette Dias, Assistant Dean, Internal Operations
Johnna Reeder Kleymeyer, President and CEO of Colorado Springs Chamber and EDC
Jonathan Ehresman, MBA Student
Morgan Shepherd, Professor, Information Systems
Scott VanNess, Senior Instructor, Operations Management
Spencer Harris, Associate Professor, Marketing, Strategy & International Business