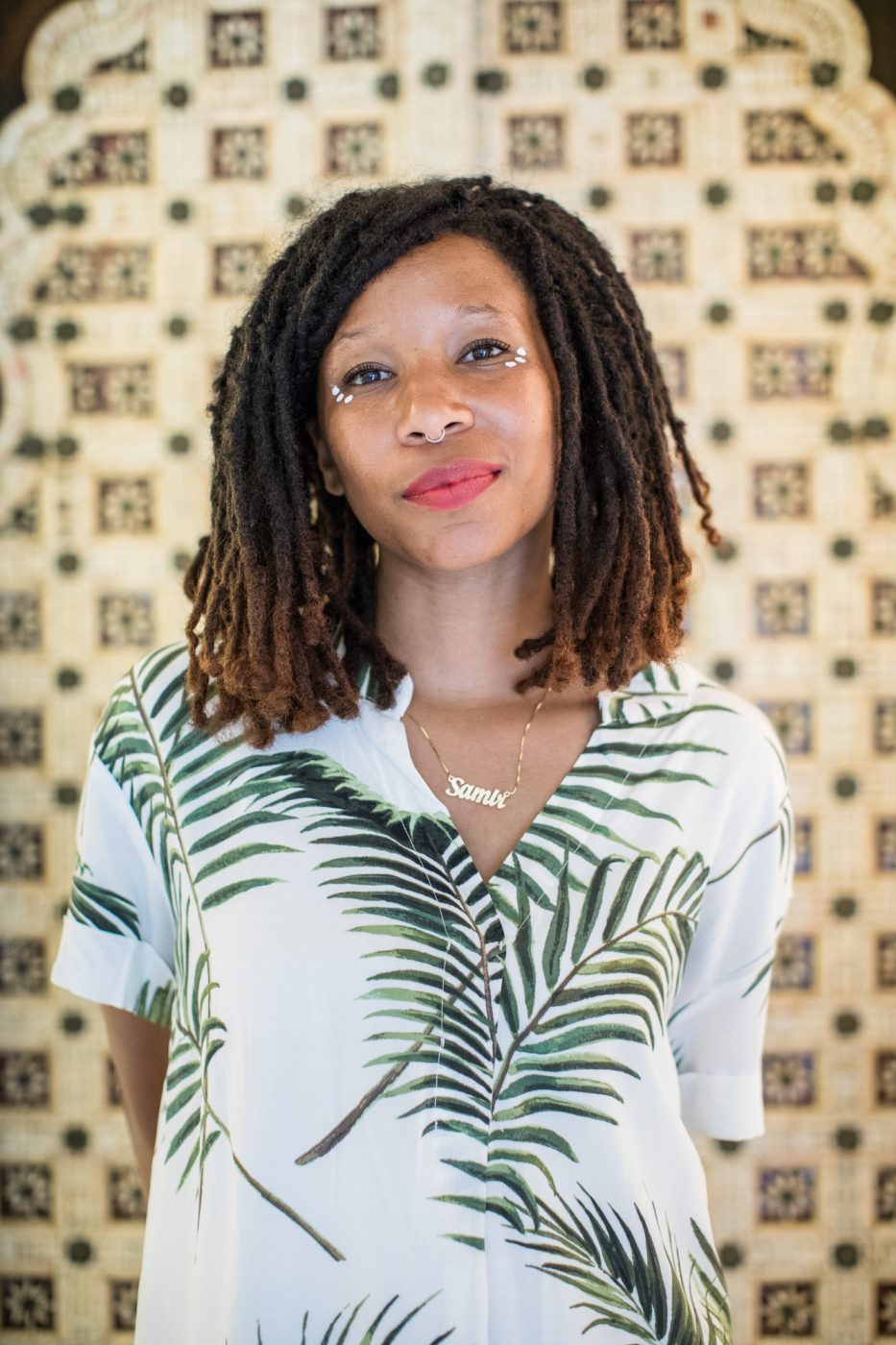 When returning to finish college after a long break from school, nontraditional psychology student Aja Zamundu wasted no time taking advantage of the activities and opportunities offered at UCCS.
"My transfer was very seamless," she said. "I got the Chancellor's Award transfer scholarship, and UCCS seemed like it could support my goals in the best way."
While she knew she was ready to complete her degree, Aja had to pick her new major and couldn't initially decide.
"I wasn't really sure which major to choose," she said. "At that point, I had developed so many interests in different fields like sociology and social anthropology and I still wanted to be a doctor. I started looking at psychology because I recognized a lot of the work that I was already doing with community organizations and youth advocacy organizations was through music and I was using music to kind of figure out how wellness factors for students' lives. So I chose psychology, which I'm really glad for, and once I met the mentor that I have, Dr. Littleton, I felt very much like I had made the right choice."
"I really, really love psychology," she continued. "I love the scientific aspect of it, but I also love the social dynamics and interaction, studying about people and learning more about myself and other people at the same time."
Aja carries that same energy into everything she does at UCCS, and has worked with numerous faculty and staff and been part of countless organizations on campus – the National Society of Leadership and Success; the PSI CHI & Psychology Club where she acts as secretary; riverrun; Heather Littleton's lab at Lyda Hill Institute; working with Whitley Hadley and MOSAIC to serve on one of their panels; and collaborating with DEI, since one of her research projects focused on the importance of those resources being available on campus for psychological wellness.
"The things that I really enjoyed were my interactions with the faculty, whether I went to Student Club Fair and end up joining riverrun and Literary Arts Journal, or meeting the people who are in charge of the Undergraduate Research Academy," Aja said. "I feel like everything's pretty accessible. I think UCCS does a great job of making sure that people know what's happening on and around campus. I've formed really strong bonds with my mentors."
And that's just the beginning. Aja also travels as a touring musician (not only playing guitar but also singing, rapping, composing and producing), speaks at events for organizations like TEDx and UCHealth, writes curriculum for creative writing and is a parent to three kids: a junior and freshman in high school and sixth grader.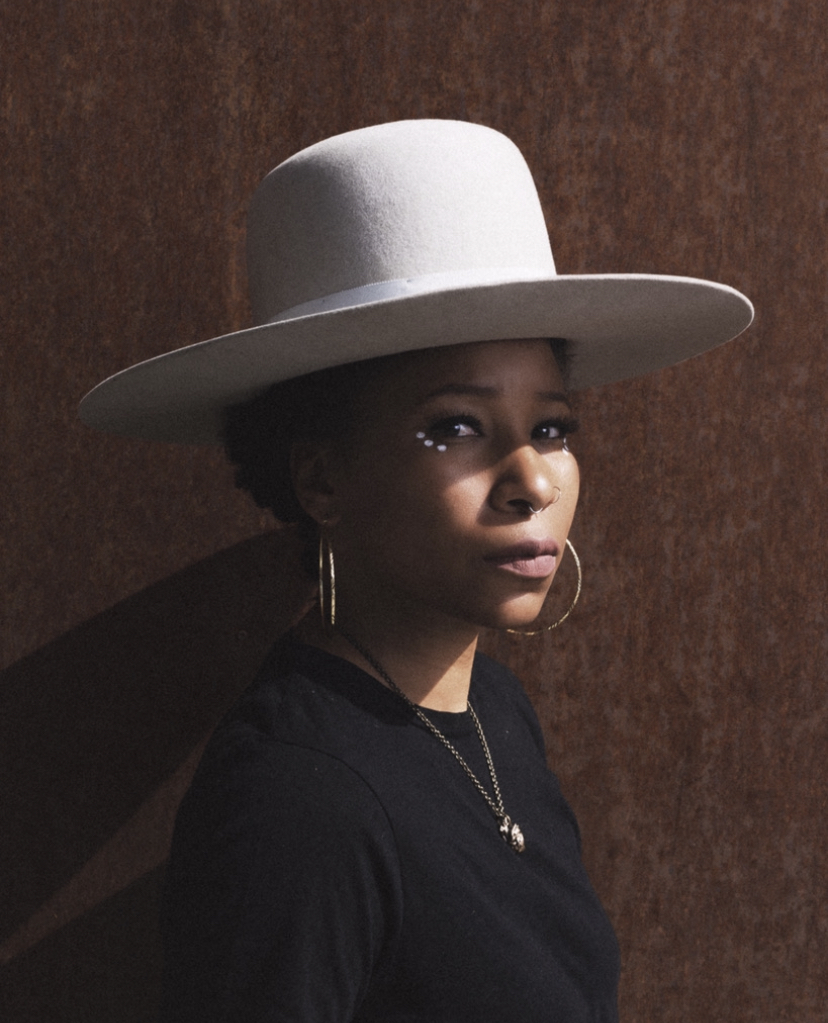 "I'm really involved with what my kids do as well. So right now, we're doing AP exams and college visits and stuff for my eldest child, and they all play sports. Now that I'm saying all this out loud, I'm trying to figure out exactly how all this is being executed," she laughed.
It's no surprise Aja earned a 2023 Student Achievement Award with how much she's accomplished in her journey at UCCS, though it wasn't without its struggles.
"I think I really had to overcome self-doubt and impostor syndrome when I first came into school," Aja said. "I had to kind of reconcile with myself my insecurities, whether it was about being older than the other students and me being incapable of catching up, or me not knowing the technology that wasn't available when I was in school. But I had done so much work in my professional life that I was kind of right on task. It was really me I had to overcome – my own insecurities and doubts about what I was capable of accomplishing. That was really difficult for me. But every challenge gave me an opportunity to overcome that self doubt."
Aja overcame those challenges at every turn. She's planning to continue school to pursue her both master's and doctoral degrees in clinical psychology and focus future research on the intersections of trauma, creativity and psycholinguistics. She'll merge that knowledge with her skills as a musician to examine creative coping strategies.
"As a musician myself, I've interacted with a lot of people, and people that are famous and successful that deal with a lot of mental health issues who use their music kind of as a coping strategy," she explained. "But once they become famous for it, it actually compounds the mental health struggles that they deal with. So it's almost like having that visibility of the fact that you are struggling with something, and becoming the poster person that's famous and that's talking about mental health can also compound the mental health issues that you're dealing with."
Aja's advice to current students is to "invest in the experience."
"The faculty, the resources that are available, your peers, the opportunities they give you to socialize, to connect and engage…that was the most helpful thing for me," she said.
Ultimately, Aja wanted to thank the faculty, staff and students at UCCS for making her college experience a "significantly positive" portion of her life.
"They've helped me overcome any doubts I initially had about my capabilities."