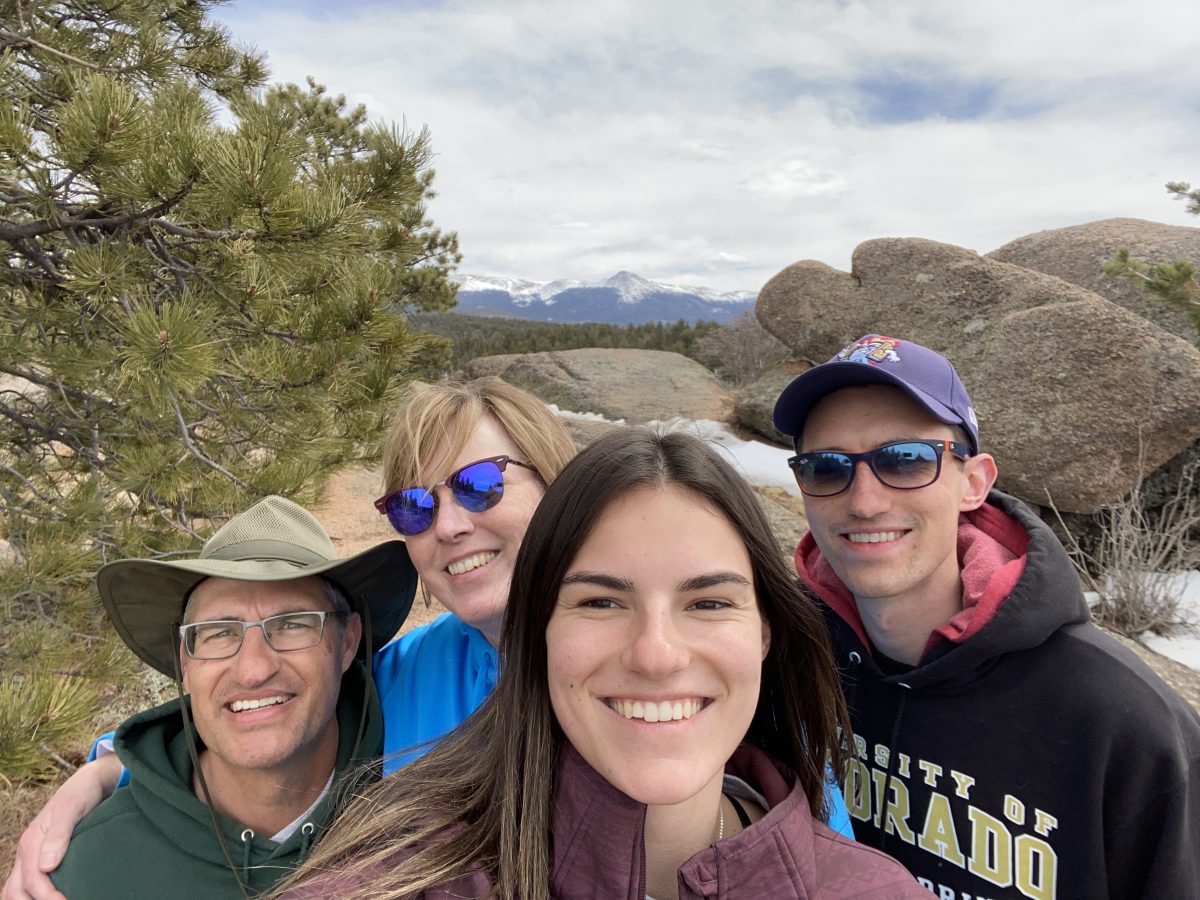 Communications and Digital Filmmaking graduate Andy Kwiatkowski knows the value of moving at your own pace while getting through university.
While college is a big life change for all, Andy had the unique struggle of navigating it with an autism disorder.
"Having autism, I have a structured thinking process," Andy said. "So the process of change, that's a difficulty. When I got on campus, it's a whole new environment, a huge change. So I think that kind of phase change affected my functions."
When his college workload was overwhelming, he cut down his classes and made the decision to complete school at his own time, which ended up being the right choice for his mental health and college career.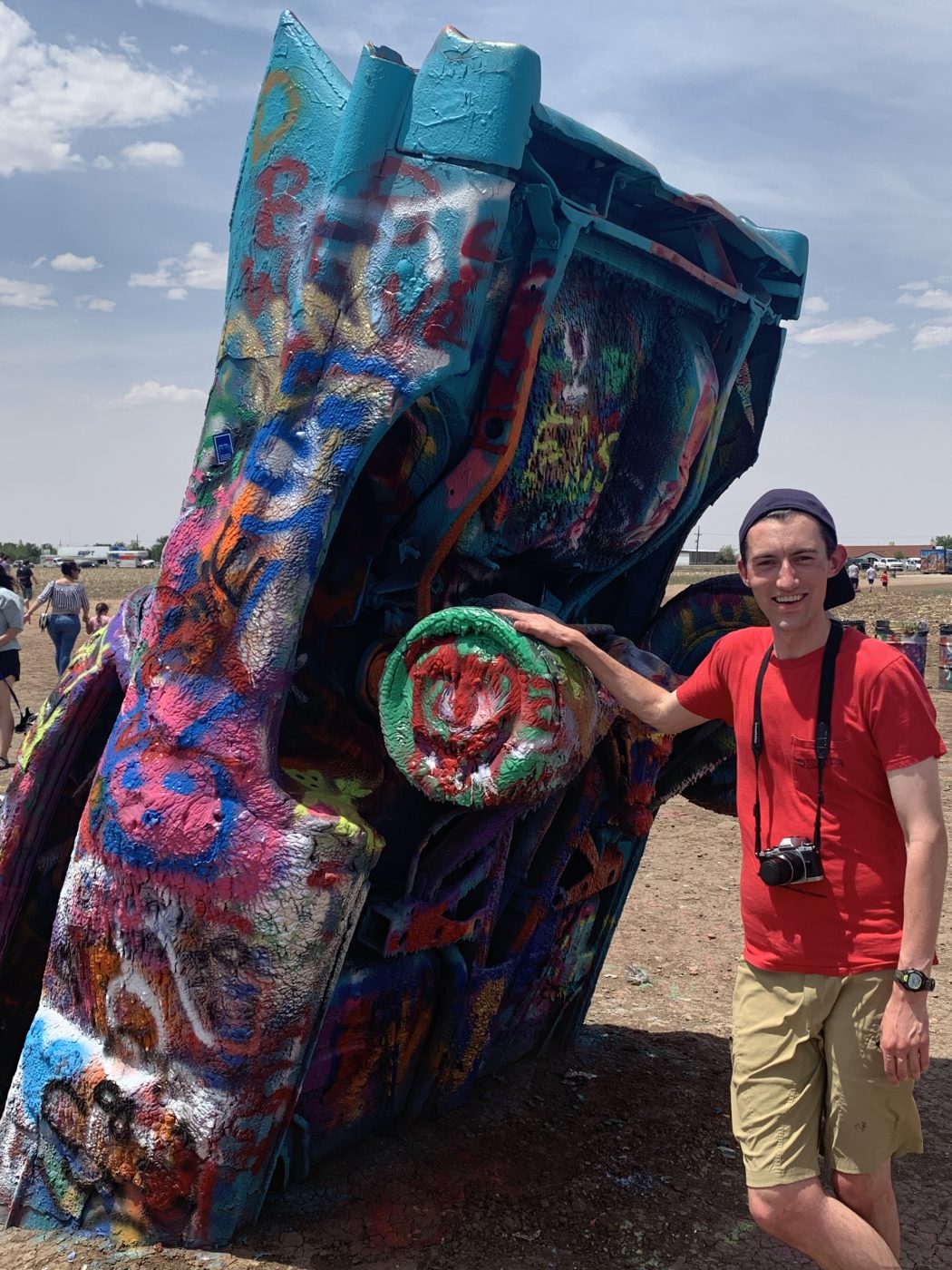 "I was struggling, in the fall of 2017 when I was full time with five classes. I was so stressed out, like, how do I do this? I felt like I couldn't get this done. Because I want to make every grade perfect. So I talked to my parents and they said 'take your time. College is no rush.' I'm glad I took their advice, because I went down to part-time and it was such a stress reliever. And I felt my grades get so much better, because I felt more intact with the work, for sure."
After reevaluating his schedule, Andy found a good balance with activities outside of class as an original member of Fellowship of Game Enthusiasts, a campus board game club. Andy helped get the club off the ground with Ben, a former high school classmate, by assisting Ben with advertising and graphic design.
"Everybody says 'the best time of your life is in college', so I thought I should try to have some fun," said Andy. "So I went to the Club Fair, and Ben was there and he first started the club. It was a small club, but now it's grown a bit. I talked to him a little bit about the club and then he goes, I swear I know you from somewhere. I didn't recognize him at first either, and he kept saying, I swear I recognize you. And finally he said 'are you Andy?' So then I started helping him with it and got to be in a club with a friend I had in high school and that was amazing."
Along with the club and board games, another passion of Andy's is film, both as a filmmaker and viewer.
"I've always been attracted to movies, with the storytelling and the fictionalized characters going on a fantastic journey," Andy explained. "I've always been attracted to that because it allows somebody to have a change within their life. It gives them a chance to seek adventure within these films. And with my autism, that's the first role I felt accepted in was it was in this movie memorabilia."
Andy got the chance to try his hand at filmmaking shortly after high school when he made the short documentary film "Lonely Highway." The documentary came to be when Andy's dad, John, asked his teacher, Mr. Moring, how he could help further Andy's love of filmmaking. Mr. Moring connected Andy with Youth Documentary Academy (YDA), a local nonprofit that offers two-month intensive summer programs training high schoolers 18 and under on how to direct their own documentaries based on their lived experiences, and also helps students learn how to distribute the film to film festivals, community organizations and other outlets.
"I went through a process of interviewing for the Youth Documentary Academy," recalled Andy. "You had to go in there and say what kind of film you wanted to do, so I talked to my parents about it and I was still struggling with an idea. Then my mom said 'why don't you do yours about autism, with exploring this story because it's such a broad subject. I think having a personal account with someone with autism who can explain some of the issues of it and some of the triggers of it would be a good topic.' So I pitched it to YDA and I was one of the twelve selected for the summer of 2016."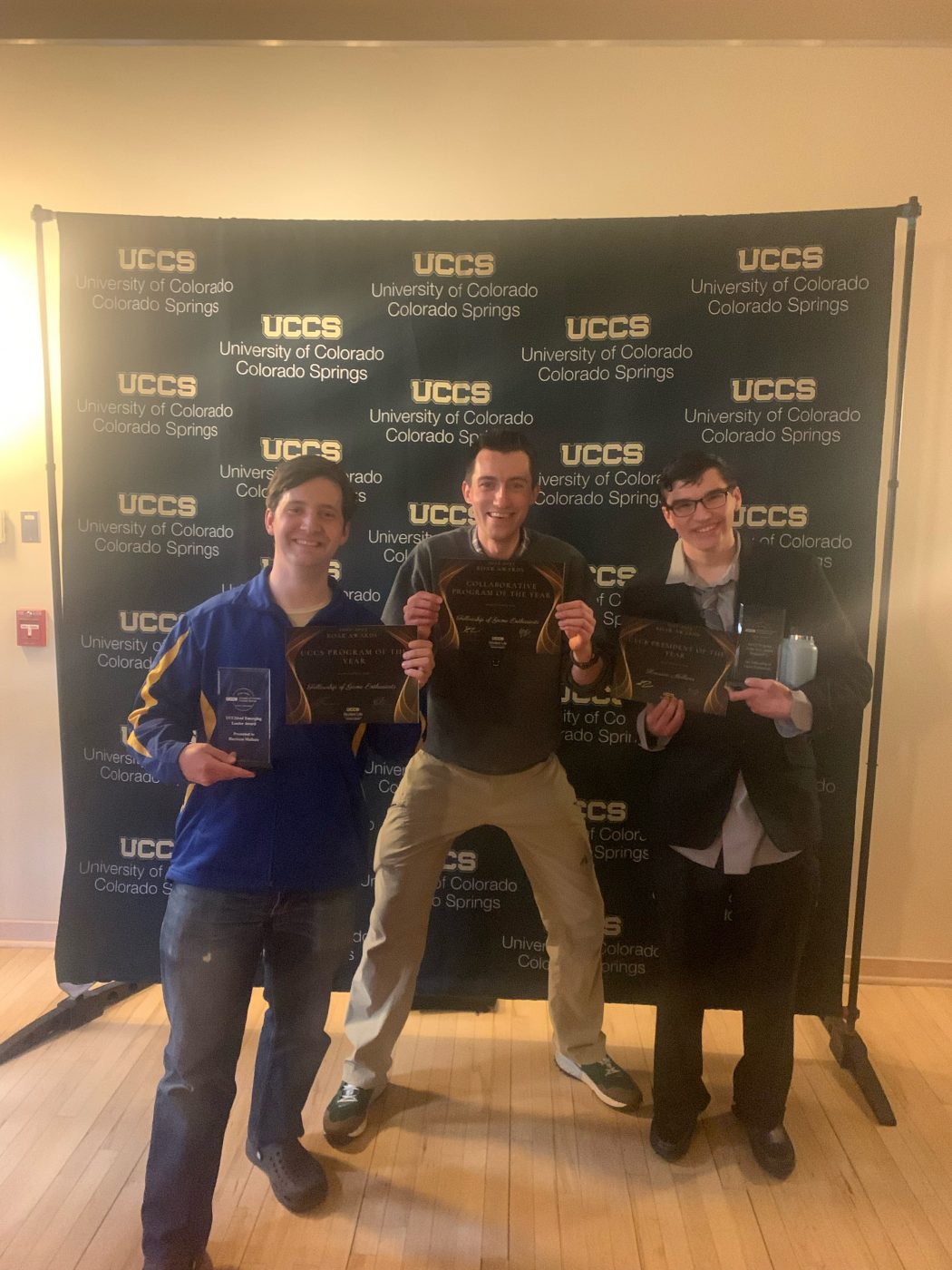 Though Andy was apprehensive about appearing in his film, his mentor and YDA film teacher Aaron Burns encouraged him to do so.
"I really didn't want to be part of it because I was a little scared about presenting my story, how people would think, and he convinced me hard to be in it…and I'm glad he did, because it turned out super well," Andy said.
Andy's parents, John and Carrie, and his sister, Holly, appear in the film as well, sharing their perspective on Andy living with autism and showing how close-knit the Kwiatkowski clan is.
"I decided to have my parents in it and my sister in to have a sibling's perspective, a parent's perspective, raising a kid with autism, with the difficulties and some of the challenges and maybe some of the stuff I was able to overcome with the disorder," said Andy.
The twelve minute film is a touching look into Andy's life growing up and won Best Documentary in the 2017 Scout Film Festival.
The film was also screened on the UCCS campus and gave Andy the opportunity to share more about his experience.
"I was able to navigate with president of student life Brad Bayer to showcase the film on campus to some students who are in the education field," said Andy said. "It was really good that they came together to watch the film. They go and they ask questions like, 'okay, if I was a teacher and I recognize a kid with autism, what should I do?' And I would say 'well, a thing that helped me growing up was if I was overreacted or anything, my teachers would remove me from the environment, and then they would communicate with me and recognize it's okay, what are you going through, and how can I make you feel better? I think that one-on-one gives them that interaction better instead of being overwhelmed with a bunch of people around you.' So I told them, give them that one-on-one kind of feel, and I think they will be able to trust someone close to them."
From the viewer's side, Andy loves many film genres but especially animation, action-adventure and science fiction, with "Toy Story," the Back to the Future trilogy and Star Wars collection, particularly "Return of the Jedi," topping the list as some of his favorites.
"Why do I choose "Back to the Future" as my number one? I like that within this story, Marty goes through a transformation of understanding what's most important within his life. He realizes, well, my parents make some bad choices, too. So within this, he gets a scope of decision making and this affects his decision making of how he can affect his future. So that's what attracted me to that," Andy said.
"Plus, I love time travel," he laughed.
With Andy's love of films, working in a studio and learning more about the production process is a definite goal for him.
"I would love to work for some sort of film studio, especially an animation studio like Laika or Pixar. I'd love to study the production styles they use and learn about other filmmaking techniques, like Youtube, and explore some of the film ideas I have."
Graphic design is another interest of Andy's. It's also a subject he's already familiar with as he works full time at Copy Experts, a local print shop, a job he loves and is planning to be at for the time being after graduation.
"I do a bunch of design work and I help my boss, Malcolm, out around the shop and with some of the management. My boss is amazing. We go to movies. We have so much fun at work and all that. I'm lucky to have a job after I graduate," said Andy.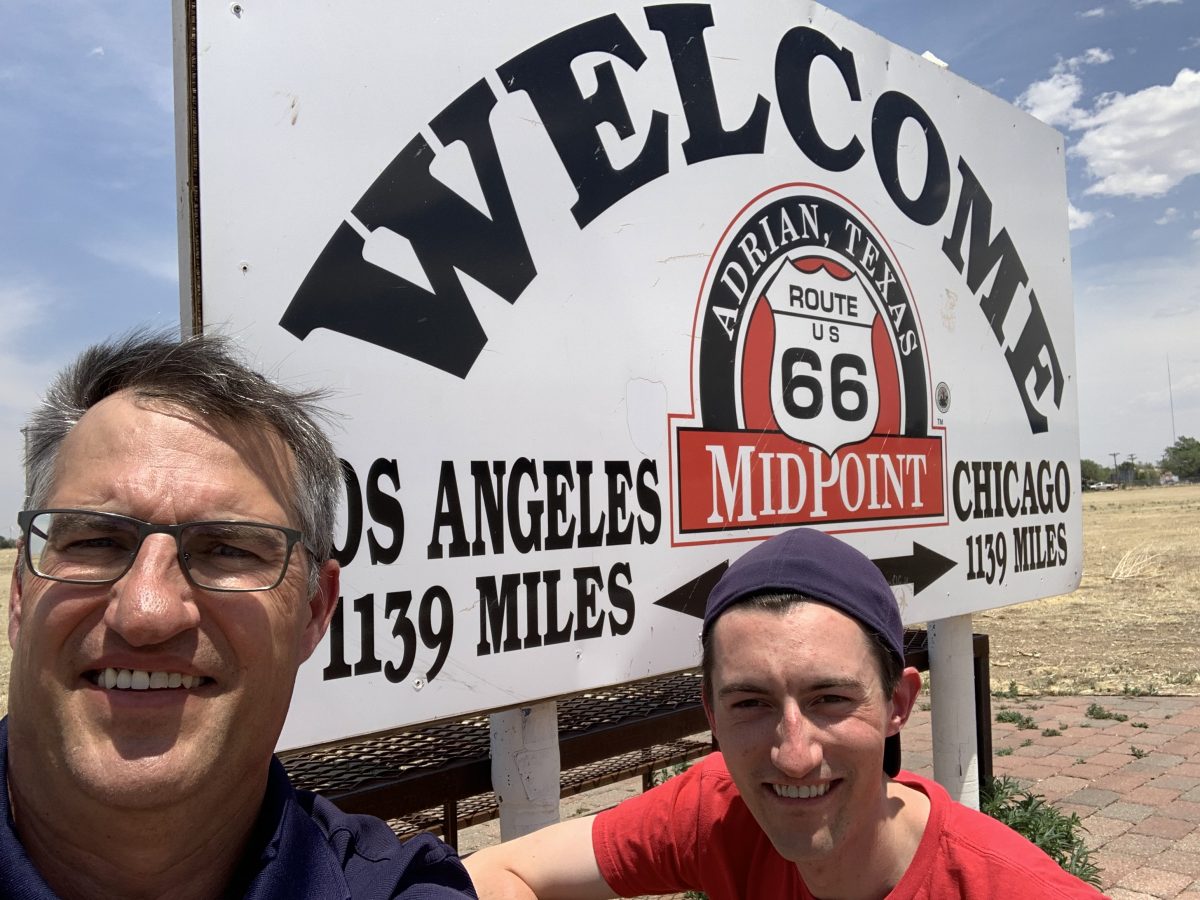 With a job he loves waiting for him, Andy is excited about finishing school and the next phase of his life but will still miss the things that made college great.
"I'm going to miss that student life aspect of having so much to do around and hanging out with friends at clubs. I'm going to miss that and the clubs and activities. It's been such a great time going to clubs.
Another part Andy will miss is the student-teacher connection and the mentors he's gained along the way.
"I had a super great counselor academic advisor named Christopher Rief, and Dave Nelson from the Communications department was a great inspiration to me," Andy said. "I liked his storytelling techniques and how he taught the classes. Another teacher who's a big inspiration to me is Trip Uhalt. He was great to talk with about jobs and how you should navigate on doing best with film, and how the filmmaking industry is changing constantly."
"I'm going to miss having that connection with professors and all the fun classes I've had."
About the UCCS College of Letters, Arts & Sciences
The College of Letters, Arts & Sciences at UCCS is the university's largest college, enrolling nearly 6,000 students across 21 departments and programs. The college offers 19 majors and 53 minors in the arts, humanities, social sciences and natural sciences. Students can also choose from five accelerated bachelor's and master's degrees, nine full master's degrees and three Ph.D. degrees, as well as pre-medical and pre-law programs. The mission of the college is to position graduates for success in their personal and professional lives, with a focus on thinking, creating and communicating — skills vital to employers and graduate and professional schools. Learn more about the College of Letters, Arts & Sciences at UCCS.