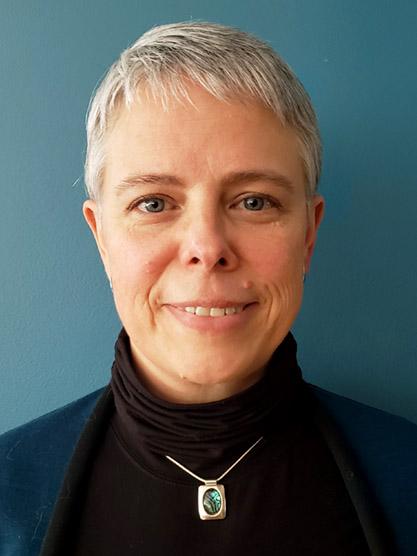 Kimbra Smith, Associate Professor of Anthropology, is preparing to return to Ecuador for a second time as a Fulbright Scholar.
Smith will spend four months in the Manabí province, on the coast of Ecuador, working within indigenous communities in the Buenavista River Valley.
This program continues Smith's work of over two decades conducting archaeological, ethnographic and ethnohistorical research with indigenous communities of southern Manabí, including a previous Fulbright award in 2001.
The current project Smith is working on involves collaboration with the Museum of Agua Blanca, a community-based local history museum in Manabí. Together, they're creating an interactive digital exhibit using ArcGIS StoryMaps, a program that enables storytelling through the use of multiple media and interactive components, that highlights the history, cultural practices and social interconnections of the Buenavista River Valley.
"I'm very excited to be able to spend an extended period of time working with the communities in the valley and finding ways for the research I've done to support the people there," said Smith.
Smith isn't stopping there. Along with co-developing and installing the exhibits, she'll be establishing interactive narrative genealogy for community use and developing methodological tools for similar projects.
Additionally, she's continuing work on her "Revealing Invisible Histories of Colorado Springs" initiative, a community-based digital humanities project that incorporates students and local community members here into researching often-untold aspects of local history that highlight how many diverse voices and experiences interconnected to create the city we live in today, and finishing her in-progress novel.
Check out Smith's Faculty Feature to learn more about her research.
About the Fulbright U.S. Scholar Program
The Fulbright U.S. Scholar Program offers more than 400 different opportunities to teach, research and conduct professional projects in over 135 countries. Opportunities are available for higher education faculty and administrators as well as for professionals outside of academia, artists, journalists, scientists, and independent scholars. UCCS faculty, staff and students interested in learning more about Fulbright awards should contact the Office of International Affairs.
About the UCCS College of Letters, Arts & Sciences
The College of Letters, Arts & Sciences at UCCS is the university's largest college, enrolling nearly 6,000 students across 21 departments and programs. The college offers 19 majors and 53 minors in the arts, humanities, social sciences and natural sciences. Students can also choose from five accelerated bachelor's and master's degrees, nine full master's degrees and three Ph.D. degrees, as well as pre-medical and pre-law programs. The mission of the college is to position graduates for success in their personal and professional lives, with a focus on thinking, creating and communicating — skills vital to employers and graduate and professional schools. Learn more about the College of Letters, Arts & Sciences at UCCS.