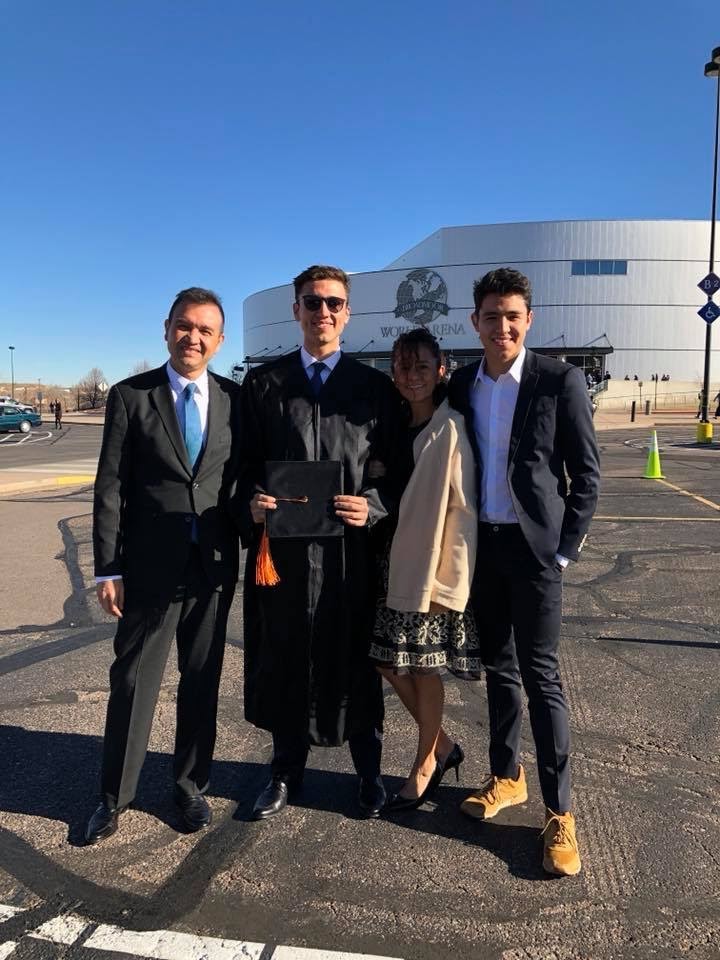 As an international student, UCCS alum Bryan Sosa had a little farther to relocate than many of his classmates. Raised in Guatemala, Sosa came to Colorado at the age of eighteen to start his bachelor's in computer engineering. Between the strong engineering program and the U.S. Olympic & Paralympic Training Center nearby, UCCS and Colorado Springs were a great combination for Sosa.
"I was on the Guatemalan World Triathlon junior team, so when I learned that the Olympic Training Center was in Colorado Springs, I started looking for universities in Colorado Springs and UCCS was the perfect match," explained Sosa.
Though it had been Sosa's dream to come to the U.S. and UCCS was a good fit for him, making such a big move unsurprisingly came with obstacles as well.
"It was quite an adventure to come here. New language, new culture, new friends. I think the greatest shock was being away from family," Sosa said.
That, and the significant change in climate.
"Winters, they were a bit tough. It was a big shock when I first moved because Guatemala is just tropical weather. Snow is good in pictures, and even if you go for vacation, but when you live in a place with a lot of snow, that's a different story," Sosa laughed.
Sosa adjusted well to a different setting, however, joining the Ski and Ride Club in the winters and hiking in the summers, spending much of his free time outside. He also participated in events like hackathons, one of which he won freshman year, and thrived in the engineering program.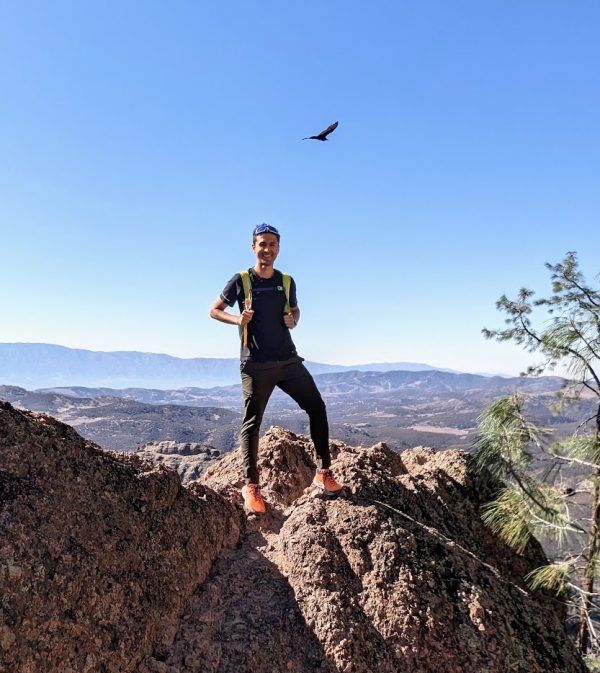 "These outdoor experiences that you get at UCCS is something that sticks with you for the rest of your life. And of course, the curriculum of the engineering program and my professors and classmates were great," said Sosa.
After graduating with his undergraduate degree, Sosa stayed at UCCS for his master's as well. He earned a full ride scholarship and became a research assistant under Distinguished Professor Carlos Araujo, a significant mentor in Sosa's life.
"He's very dear to my heart, and I'm really grateful for that opportunity to be under his mentorship and guidance," said Sosa. "Something I learned from Araujo is to have this open mindset to always learn, and I'm applying that principle still. The moment that you stop learning is the moment that you stop growing."
Sosa, now based in North Carolina, is currently an application engineer at Google, where he spends his days contributing to the design and development of YouTube's partnerships systems and taking advantage of the resources around him.
"What I love the most about my job is the level of autonomy that I am given to do work that has an impact on millions of people across the world," said Sosa. "At the same time, I am equipped with state-of-the-art technologies that I can leverage as my toolset to build solutions at scale. Finally, I'm grateful and privileged to work with and learn from brilliant colleagues that are always willing to collaborate and share knowledge."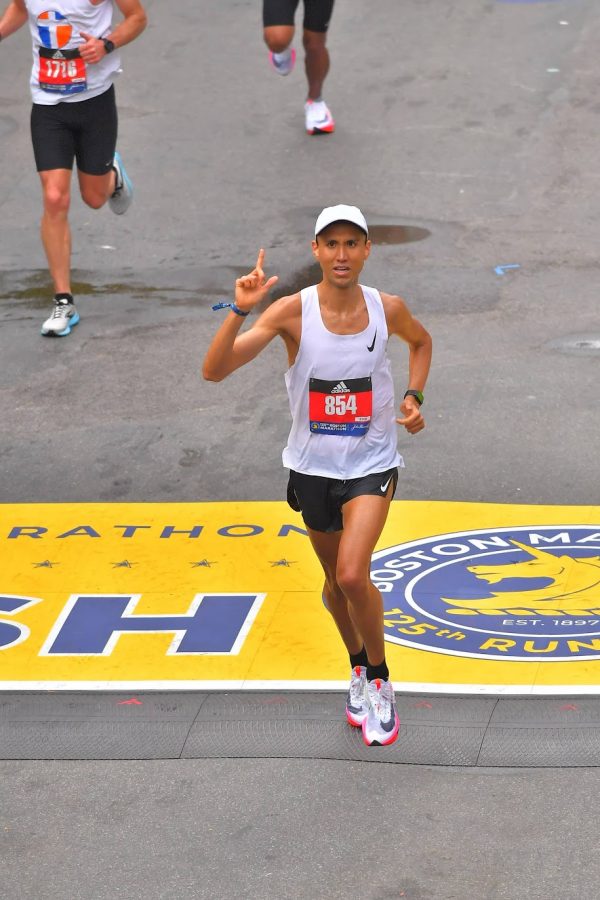 When not at work, Sosa continues to keep himself active with daily workouts, a social running club, training for marathons and biking. He also spends his free time with his brother, who moved to the U.S. to attend school as well and whom he considers his best friend. Though he loves the U.S. and the opportunities living here can bring, Sosa hopes to eventually return to Guatemala and the rest of his family, possibly entering into business with some of them.
"Maybe I can move back to my country, that's something that I eventually want to do," Sosa said. "In five to ten years, I see myself as an entrepreneur and perhaps doing my own startup work. My brother, Michael, has a background in finance, so hopefully we can do something together. That's something that I dream of. Also, my father has created this family business and has a finance background as well. So maybe we can expand operations or continue with the family business. That would be great."
While choosing to attend a university in a different country had its challenges and took plenty of hard work on his end, Sosa would do it all over again and advised current students to put in that hard work and make the most of their time at UCCS.
"What I love about the U.S. is that if you put in the effort, if you plant the seeds, you will get the fruit. I'm really grateful for all of the opportunities that I have had, and that I don't take anything for granted. I'm grateful to my parents, who made a huge sacrifice for me to come here, to God and to my professors," said Sosa.
"Enjoy your years at UCCS. Enjoy your friends. It might feel like it's a huge burden to study for exams or do homework but in five to ten years, you will be missing those things. Be yourself – your authentic self – and don't be afraid to be different. When you bring the best of yourself and you are not afraid of being different, you can make a big impact on other people's lives."
About the UCCS College of Engineering and Applied Science
The College of Engineering and Applied Science enrolls more than 1,700 students and offers 23 engineering and computer science degrees, ranging from bachelor to doctoral. The college is a Department of Homeland Security / National Security Agency Center of Academic Excellence in Cyber Defense and works closely with the National Cybersecurity Center and with more than 250 aerospace and defense, information technology, cybersecurity and engineering organizations in the Pikes Peak region. Learn more about the College of Engineering and Applied Science at UCCS.