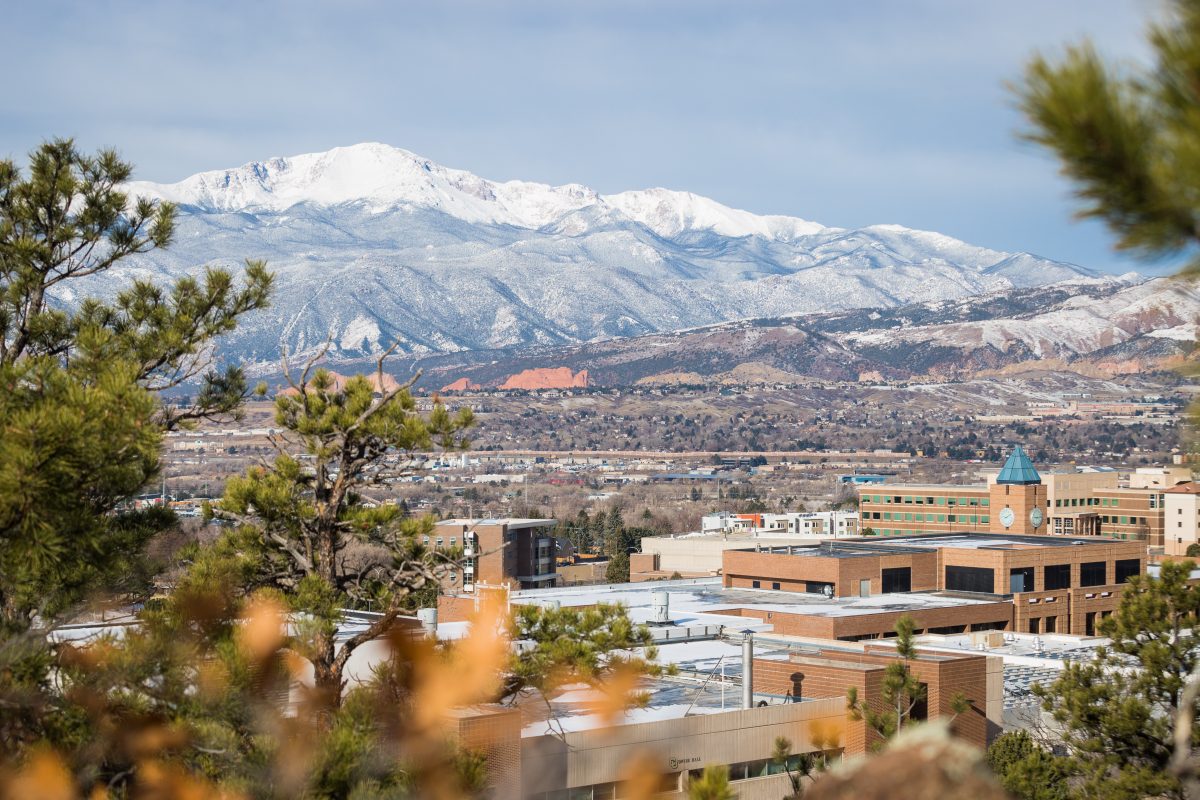 While it can be tempting to hibernate during the cold weather months, Colorado Springs and its surrounding areas have plenty of activities to get you out from under the blanket. Check out the following local options, several of which have discounts for military and college students.
Campus Recreation
The Gallogly Recreation and Wellness Center is a great place to start for winter activities, with easy ways to try something new and several of them right here on campus.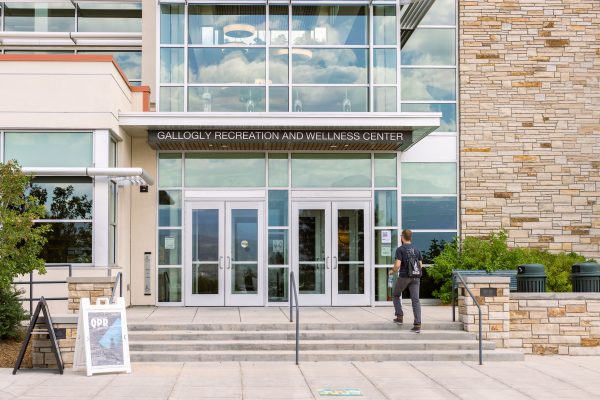 Check out the center's intramural sports that, between the traditional options like basketball, volleyball and indoor soccer and less conventional tournaments such as a spelling bee, cornhole league and Mario Kart competition, have something for everyone.
Other events include their Student Outdoor Learning Experience (SOLE) programs, like a Night Hike at Garden of the Gods, snowmobiling at Monarch Mountain, skiing and snowboarding at nearby resorts, paddleboarding and kayaking at Pueblo Reservoir and more that you can find in the 2023 spring schedule. SOLE also offers workshops for the spring semester where you can take a class on how to wax skis and boards, learn intro to wilderness first aid or join a monthly Ladies Climb Night, several of which are free to attend.
The center also offers low-cost equipment rentals for use both on- and off-campus, a list of self-guided outdoor activities and Fitness Buddies, a free program where you can meet others that share your interests and help support each other in reaching your wellness goals.
Castle Tours
Immerse yourself in Colorado history with tours of local sites Glen Eyrie Castle and Miramont Castle. Built in 1895 and 1871, respectively, as private homes, they now are listed on the National Register of Historic Places and act as museums and event spaces. Glen Eyrie holds 90-minute tours for $12 per person, while Miramont has self-guided tours that take about one hour and are $14 per person and free to active duty military. Both castles have High Tea events as well, with Miramont's ranging from $35 to $45 depending on the package and Glen Eyrie's at $36 for their Afternoon Tea hosting. Reservations are required for tea events and for tours at Glen Eyrie, and recommended for Miramont tours with large groups.
Cave of the Winds Mountain Park
Step into the past at Cave of the Winds, the limestone caverns located in Manitou Springs. These tunnels, which are millions of years old, can be explored in a "Discovery Tour" in the electrically lit sections for $27 or a "Haunted Lantern Tour" by candlelight that includes ghost stories and folklore about the caves for $34. Both tours are about 90 minutes long and offer a 10% military discount.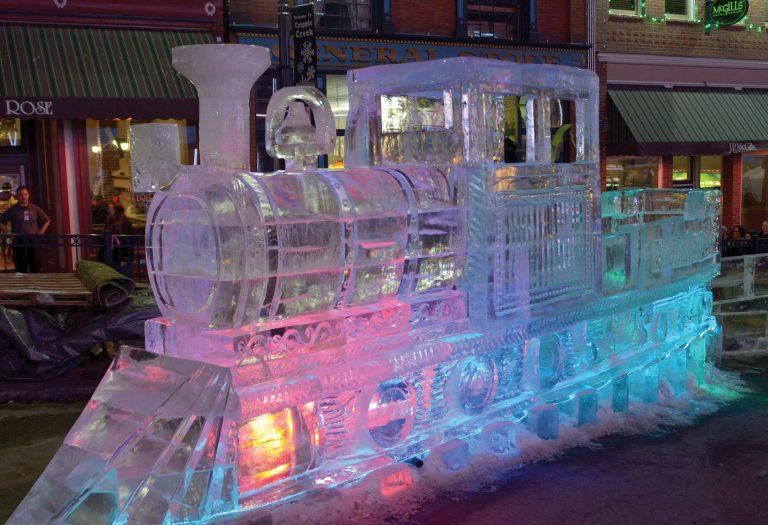 Cripple Creek Ice Festival
The annual Cripple Creek Ice Festival returns Feb. 18-26. The festival is free to attend and offers a wide variety of activities including an ice maze and ice slide. You can observe the impressive ice sculptures and purchase votes for any that stand out. Craft and food vendors in the main tent offer food and shopping options between the icecapades.
Hiking
Though a few more layers might be necessary, hiking remains a great way to get outside during the winter and see the Springs in a snowier setting. There is no shortage of trails in the community, including those around campus like the Lori Cohen 5k Trail and Sherpa Trail, or the several in Austin Bluffs Open Space with various levels of difficulty.
Ice Skating
Perform a triple axel, play some pick up hockey or just learn how to stand in skates at the various ice skating arenas nearby.
Broadmoor World Arena has public skating hours and pick up hockey at low cost, and a Learn to Skate program for all ages.
The Air Force Cadet Ice Arena has similar options, with Learn to Skate classes at low cost and pick up hockey on Thursdays, along with their own public skate times.
Just a bit north of the Springs is Monument Ice Rinks, another arena offering affordable public skating and recreational hockey options like Stick and Puck and Pick up Hockey.
Sertich Ice Center at Memorial Park is another nearby rink that provides public skate and public hockey times, and once in a while offers special events like Glow Skate.
Pikes Peak
A must-see while living in Colorado Springs is Pikes Peak, one of the state's 54 fourteeners. You can drive the winding 19-mile Pikes Peak Highway to the top of Pikes Peak and visit the Pikes Peak Summit Visitor Center (where the only donuts made above 14,000 feet are served!). Hours and rates vary by season and passenger amount.
Skiing and Snowboarding
Between clothing, gear and resort prices adding up quickly, you may find yourself saying nope to the slope. Student discounts can help ease some of the cost and organizational concerns through SOLE and Gallogly Recreation and Wellness Center with equipment rentals and pre-planned trips.
For planning an excursion on your own, the following resorts often have discounts for military and college students or special days with cheaper prices.
Eldora Mountain near Nederland, a town about 20 miles west of Boulder, offers college student and military season passes for a 25% discount.
Loveland Ski Area, located in Dillon, has a Stars and Stripes pass for active and retired military and their general season pass provides discounts on lift tickets, lessons, food purchases and more, and gives passholders three free days at fellow ski resorts in the Powder Alliance.
Monarch Mountain in Salida has several benefits for both veterans and active service and season passes at highly discounted rates for college students, military and veterans, and an event schedule available for their activities over the next few months.
United States Olympic & Paralympic Museum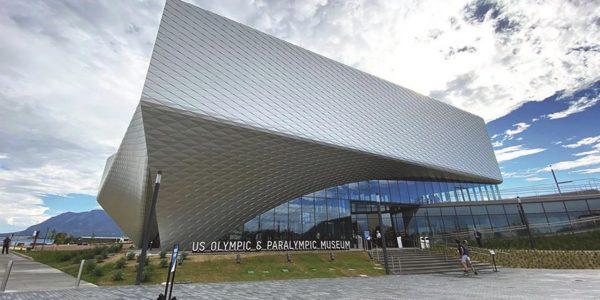 For a glimpse into athletic history, check out the United States Olympic & Paralympic Museum located in downtown Colorado Springs. Voted "Best New Attraction in 2020" by USA Today, the museum has 12 galleries to explore, along with artifacts and interactive exhibits. Learn about Saul and Christa Welger, a paralympic power couple with impressive achievements both on their own and as a pair, look for your favorite athlete from childhood on the Wall of Wheaties display or see how various U.S. presidents have been part of Olympic and Paralympic history, in addition to much more.
The museum has discounts service members and college students, and prioritizes accessibility and inclusion to make attendance easy for all. Learn more about tickets and admission on their site.
Wolf and Wildlife Center
Located in Divide, the Wolf and Wildlife Center is a bit of a drive but worth the time to see the endangered residents at their sanctuary. Though their tour options range quite a bit in experience and expense, the Standard Tour is $20-$25 depending on the season and each one ends in a "signature group howl." You can also spend a little more to attend the once-a-month "Full Moon Tour" that takes place on a Saturday night at $35 and hike as the moon rises, or the "Full Moon Feeding Tour" on the Friday and Sunday before and after the Saturday tour for $25, where you can observe the animals at their feeding time.
Did we miss any of your favorite winter weather activities? Reach out to [email protected] to let us know!