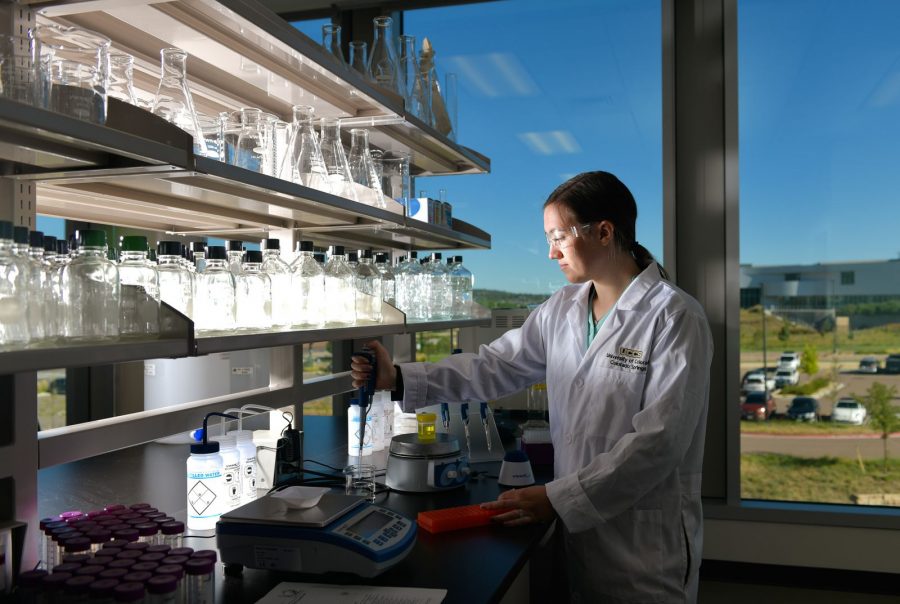 Kayla Waterman-Vandiver remembers the day in college when her dream career changed.
She had planned to be a medical doctor from a young age and, with this in mind, was studying biology at UCCS.
However, she began to consider a research career after a class in skeletal muscle physiology where Professor Robert Jacobs opened her eyes to new possibilities. Waterman-Vandiver says her "aha" moment came when she received particularly affirming feedback on an assignment.
"Professor Jacobs told me he could see me flourishing as a scientist," Waterman-Vandiver says. "That really was a pivotal moment for me because he was telling me I was on the right path."
Jacobs' confidence in Waterman-Vandiver's academic abilities factored heavily in her decision to pursue postgraduate study in the biosciences rather than applying for medical school. Her new dream is to obtain a PhD and research type 2 diabetes, women's health or sports medicine with a focus on female athletes.
"I know that six additional years seems like a really long time and people ask me why I want to stay in school," she says. "But I say, 'Why not stay in school?' Why not enjoy yourself along the way and learn as much as you can so you can make a bigger impact when you graduate?"
Helping Students Reach Their Full Potential
Scholarships have made it possible for Waterman-Vandiver to stay in school and reach her goal of earning an advanced degree, a path no one else in her family has taken.
"I push myself because my mom in particular always felt like she had the potential to do more," says Waterman-Vandiver, the youngest of six siblings.
As an undergraduate, she qualified for the Bruce and Anne Shepard Reach Your Peak Scholarship which covered most of her tuition costs.
"The scholarship was really helpful during my undergraduate years," Waterman-Vandiver says. "It was my largest scholarship and it let me walk away with much less college debt."
Other scholarships, such as the UCCS Chancellor's Award and the UCCS Graduate Research Fellowship, also helped cover the cost of her undergraduate and graduate education.
Finding Motivation Through Athletics
Waterman-Vandiver flourished at UCCS both as a student and a track-and-field athlete. In 2019, 2020 and 2021, the team won the Rocky Mountain Athletic Conference Championships. Because of her outstanding performance, after her first year, Waterman-Vandiver was awarded an athletic scholarship.
"I really love track because it shows you a different side of discipline and determination than schooling and academics," Waterman-Vandiver says.
Waterman-Vandiver and her teammates found their home at the Mountain Lion Fieldhouse. Made possible in part by donor support, the facility became a home base for the UCCS track-and-field team.
"It was awesome to be able to be done with our running workouts and go straight to the weight room," Waterman-Vandiver recalls. "Having that one facility for all of us made us feel like more of a team."
Exploring a Passion for Research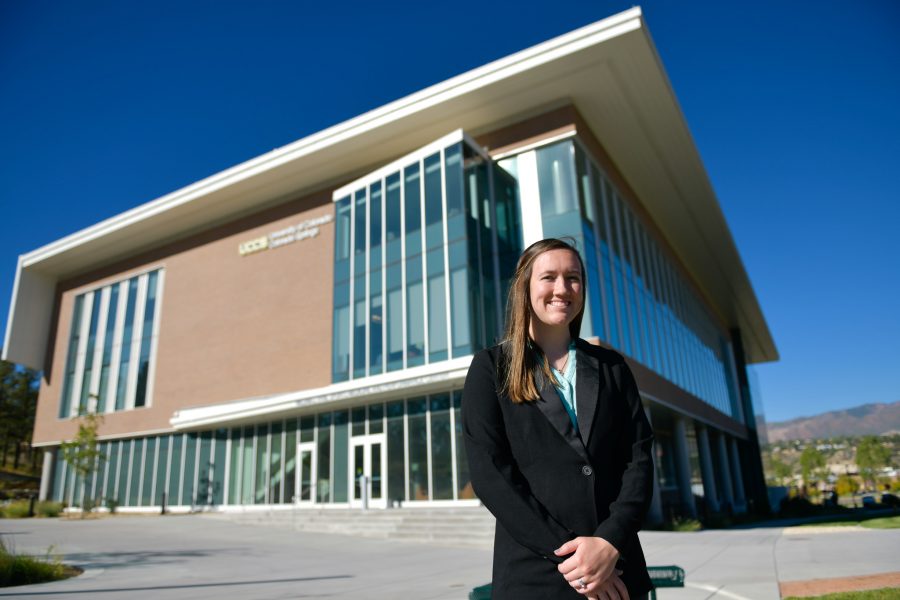 Being part of an athletics team also piqued Waterman-Vandiver's interest in women's health, which is now a focus of her research.
After graduating magna cum laude with her bachelor's degree, Waterman-Vandiver hit the ground running as a graduate student. With Jacobs as her thesis advisor, she is working on two research projects, one which focuses on mitochondrial function in aging and type 2 diabetes and the other relates to treating hot flashes in menopausal women.
"I realized last year that there are very few women studied in scientific research," she says. "So, I want to contribute to our understanding of women's health by doing more research with female participants."
Jacobs attributes Waterman-Vandiver's growth and success at UCCS to her work ethic.
"Her tremendous academic efforts at UCCS have allowed her the opportunity to pursue a doctoral degree in one of the nation's preeminent laboratories studying human bioenergetics," Jacobs says. "I am sincerely excited to see what Kayla's future brings."