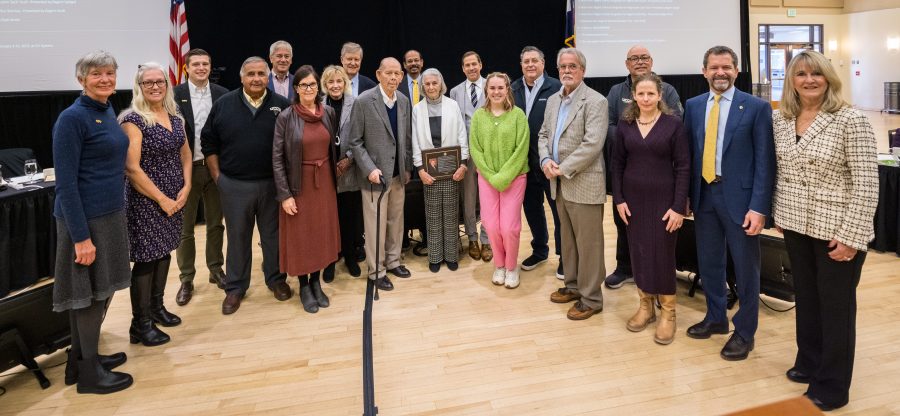 During their regular meeting on November 4, the University of Colorado Board of Regents passed a resolution in appreciation of Dusty Loo, posthumously. According to the resolution, Lester B. "Dusty" Loo served his community and added vibrancy through his interests in the arts and worked energetically to enhance and further theater endeavors for the University of Colorado and the Colorado Springs community.
Many on the UCCS campus are familiar with the name Dusty Loo through the Dusty Loo Bon Vivant Theater, which opened in 2002, shortly after his death. His legacy continued with the opening of the Ent Center for the Arts in 2018, which saw the relocation of his namesake theater.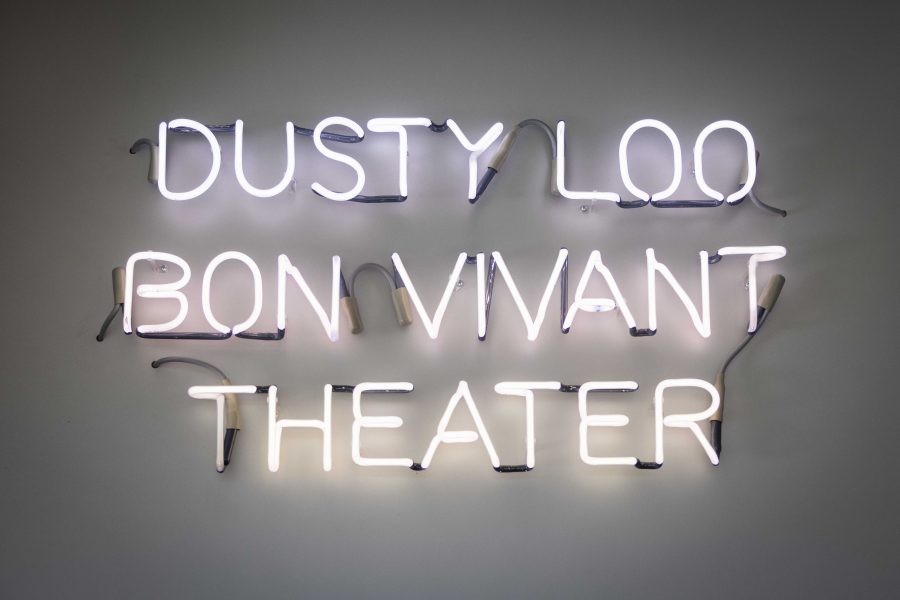 The dictionary defines a "bon vivant" as "a person who enjoys a sociable and luxurious lifestyle-especially food and drink…a man about town." Dusty Loo fit this definition and even had business cards stating "Dusty Loo, Bon Vivant," that he delighted in passing out.
Dusty and his close friend Murray Ross, who started Theatreworks in 1975, were of like minds. Loo became instrumental as a catalyst and philanthropist for Theatreworks, growing Theatreworks from a vision into a production company recognized and admired throughout Colorado.
Loo's legacy extends beyond his support for Theatreworks. He advised the University of Colorado community as the chairman of the College of Business Advisory Council and a member of the Chancellor's Advisory Council and played a significant part in amplifying growth for UCCS. He was honored as such by the University of Colorado Board of Regents with a Distinguished Service Award in 1997.