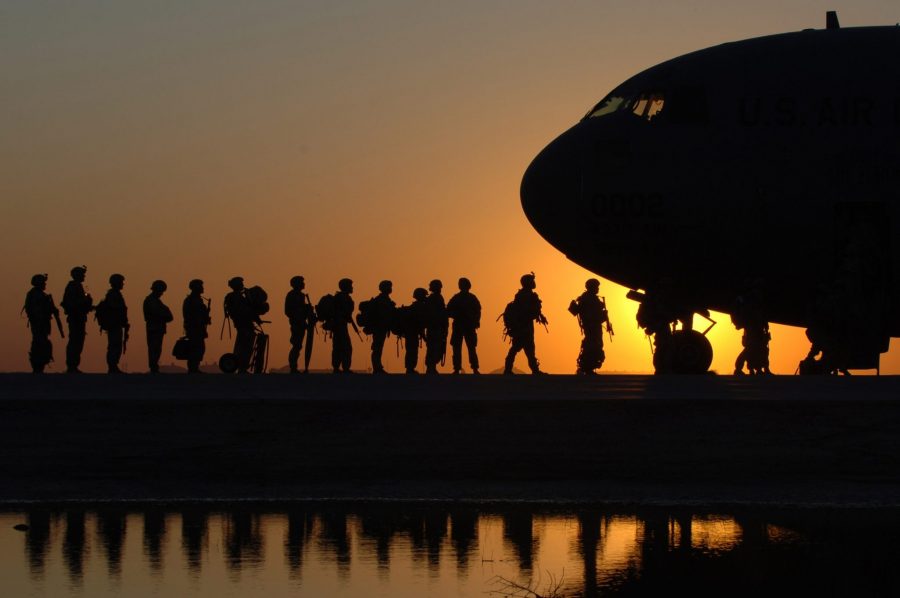 When, if ever, is the right time to go to war?
How does the experience of modern warfare differ from that of our predecessors? How does ever-evolving technology change military strategy?
What's it like to leave for war, and what's it like to come back and attempt to re-acclimate to society? Or be left behind as a family member?
These are the types of questions Jennifer Kling, Assistant Professor of Philosophy and Director of the Center for Legal Studies, and Max Shulman, Associate Professor of Theatre and Director of the Heller Center for Arts & Humanities, hope to explore with the upcoming program "To the Battlefield and Back Again: Conversations on War, Trauma, and Life After Service." By having community-focused guided discussions, Kling and Shulman aim to open up conversations around difficult topics with a variety of perspectives and individuals.
"A big part of what we're doing is to just spark dialogue," Kling said.
Funded by the National Endowment for the Humanities as part of their "Dialogues on the Experience of War" initiative, the free program is two years in the making and will comprise of facilitated discussions between active service members, veterans, civilians and anyone else who would like to participate.
"It's open to active duty, it's open to veterans, it's open to members of military families, and it's also open to civilians," said Kling. "Everybody gets to have a say because it affects everybody."
The discussions will cover three topics surrounding war: "Going to War," "The Modern Battlefield" and "Home Front" and will take place over six months. They'll be held from 6-8 p.m. on the first Thursday of each month, beginning in October. Participants are asked to choose one topic and discussion group to stick with for the duration of the program, and will be given materials such as readings and podcasts to review and prepare for the dialogues.
"Going to War" will focus on the philosophies surrounding the decision to go to war and the issues that accompany that decision. "The Modern Battlefield" concerns how war is constantly changing and the effects of technology on how war is waged and the contrast between generations of warfare.
"Wars are now fought in cities. They're fought alongside autonomous weapon systems. They're fought in a big bunker in Nevada with drones, where you drive to work, fly a drone, and then drive home to your family," Kling explained, "which is very different than being deployed for months of time in battlefields of France."
The third discussion group "Home Front" will focus on the experiences of coming back and reintegrating into society along with the perspectives of the family members who stay behind.
The program will also serve as a way to bring community members together as the poems and plays based on war, like Sophocles' "Ajax" and "Elliot, a Soldier's Fugue" by Quiara Alegría Hudes, will be read by local actors, including UCCS students and alumni, at the Ent Center for the Arts. Additionally, the trained facilitators will be a mix of UCCS graduate students, alumni, and members of the community.
After the discussions, a limited-edition podcast of the dialogues will be created and released on Spotify.
"It's going to be a public repository of people's stories in their own words," said Kling.
Kling and Shulman are seeking participants for the program, for which registration is required but there is no cost to attend. If you're interested, you can sign up on the program site or email Kling, Shulman or Lauren Rock, the program assistant, with questions.
Kling notes the program won't necessarily provide immediate solutions, but hopes the discussions will help open up conversations and show people that there are like-minded others who may not agree with them but are willing to sit and have these dialogues.
"The ultimate goal is to just have these conversations," said Kling.
"It's not meant to be an end, but it's meant to be a start."