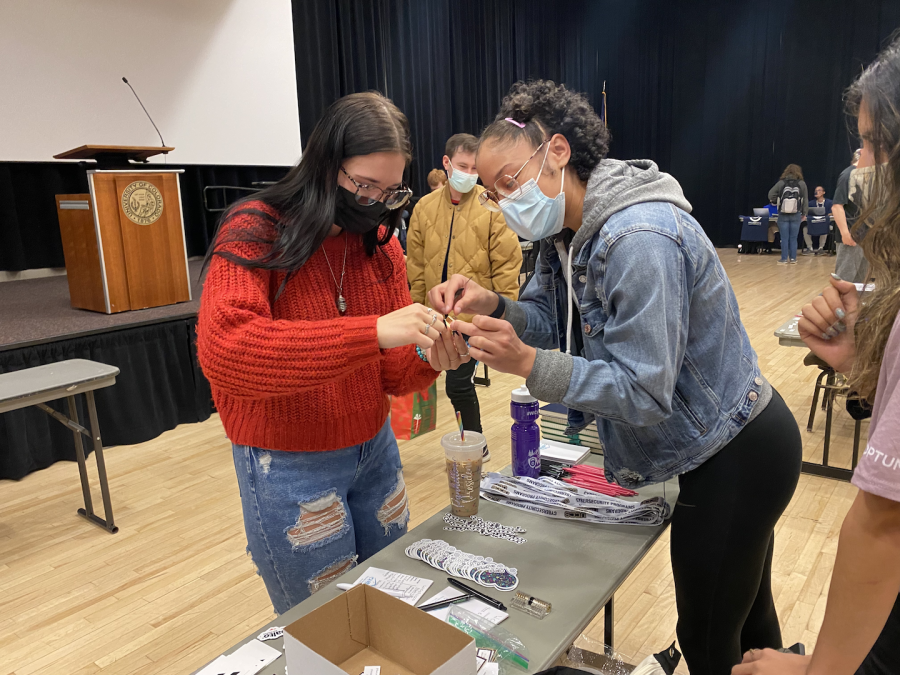 Not only does running a club on the UCCS campus teach you leadership and organizational skills, but as part of the Mountain Lions Cyber Club and the UCCS Chapter of Women in Cybersecurity (WiCyS), students get firsthand knowledge of local employers and hands on experience in real world cybersecurity situations.
Since its founding in 2019, the Mountain Lions Cyber Club is becoming a well-oiled machine. Having just nominated its slate of officers for the 2022-2023 school year, this student-led club is off and running. ML Cyber, as the club is known, is already recruiting for several competitions and capture the flag events — common in the education realm as a way of testing the skills and wits of teams of students, while building teamwork, communication, and applicable cybersecurity concepts.  
The UCCS Chapter of WiCyS has been around since February of 2021. Benefiting from the brand and resources of the national WiCyS organization, the UCCS chapter focuses on growing awareness and interest in females, as historically, the field of cybersecurity is notably lacking in female representation; only roughly 20 percent of all cybersecurity positions in the U.S. are filled by women. As such, activities focus on building confidence and awareness, helping women find their voice in a predominantly male profession.  
A key activity in the next year will include the National WiCyS Conference, which will be held in Denver in March 2023. Several students in the WiCyS Chapter will benefit from scholarships that will enable them to attend the event free of charge, and students can earn Continuing Education Credits toward their industry certifications by attending. This past spring, at the Cleveland-hosted event, there were over 1,500 attendees from across the country.
This event is particularly helpful in that there are research events, workshops, and networking and mentoring events, as well as a strong emphasis on hands-on sessions to help attendees gain both confidence and experience with key cybersecurity concepts and technologies. As UCCS is supporting the planning for this event this year, students will get a firsthand look at how the event is structured and produced, as well as the resources and talent that go into it.  Cybersecurity students are highly encouraged to apply for the National WiCyS student scholarships. Applications open September 5, 2022. 
Throughout the semester, both clubs are hosting a range of speaking opportunities. This year representatives from the private sector will be represented — including companies like Deloitte, Mandiant and Crowdstrike — as well as government entities such as USAFA and the NSA and defense organizations such as Lockheed Martin and Murray Security Services. Topics range from the dissection of recent cybersecurity attacks to methods of both offense and defense when dealing with potential cybersecurity breaches, digital forensics, and of course, plenty of career advice and hands-on support. 
From a leadership and engagement perspective, the clubs promote volunteering and various events aimed at growing interest and skills in cybersecurity. Both ML Cyber and WiCyS members have volunteered at the annual GenCyber Summer Camps for K-12 students, both mentoring and teaching younger cybersecurity aspirants, helping with setup for the UCCSlead Cybersecurity Management Training on campus, volunteering at the Colorado Springs Cool Science Festival targeted at K-12 students from diverse backgrounds who will become the next generation of cybersecurity professionals, and recruiting new members through the spring and fall Club Fair sessions.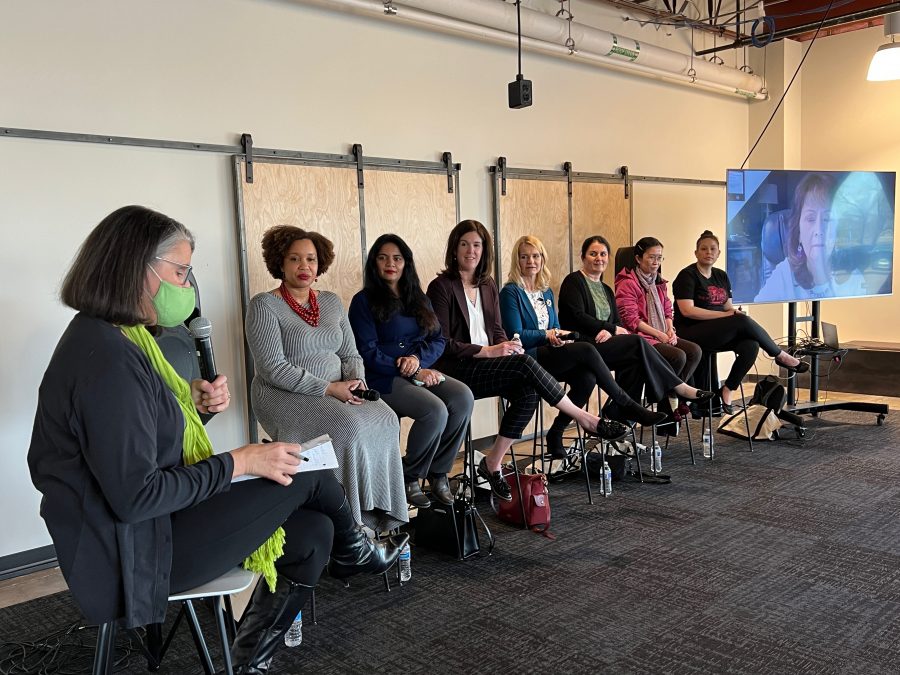 In addition, students have helped host multiple events across campus such as "Online While Female" education sessions, demos and workshops on topics such as penetration testing, automotive hacking and security, and sessions that build technology platform expertise. Larger events include the "UCCS/Tanium Women in Cybersecurity Series," which highlighted over 25 female cybersecurity leaders across the region and was held across all three University of Colorado campuses, and the CU systemwide cybersecurity club event where Mandiant, a leader in cybersecurity forensics, spoke to club members from all three campuses as well as industry and government participants such as the National Security Agency and United States Air Force Academy.
While the events above are prime for recruiting and general knowledge, building cybersecurity skills and hands-on experience are critical for cybersecurity students. As such, ML Cyber is building their own server infrastructure that will become part of a cyber range — an environment that provides a test and learning platform with real-world scenarios that serves as a training ground for competitions. On that note, ML Cyber has participated in a variety of competitions, and is gearing up for the 2022 season. 
Twice a year, ML Cyber compiles a team for National Cyber League (NCL) — a season-long competition where students are presented with real-world scenarios to test their decision making and cybersecurity skills. This event focuses on ensuring that students new to cybersecurity can gain experience and build on skills they're learning in the classroom, using a "Capture the Flag" format. The National Collegiate Cyber Defense Competition (NCCDC), which starts with a qualifier and local competition, then extends in to regional and national final events, can pit UCCS teams against local teams to start, then eventually against the best and brightest universities across the nation.
Of course, UCCS will also be contributing a team to MWCC – the Mountain West Cyber Challenge. Sponsored by UCCS and partners Deloitte and AFCEA, this day-long virtual competition Dec. 3 uses Deloitte's own training platform, challenging students through a Capture The Flag format and competition, with prizes provided by our sponsors. All of these events are among the first things student participants claim as they speak to potential employers, as organizations see great value in the hands-on and real-world skills that they instill in students and prospective employees beyond formal education. 
In order to prepare for events and grow skills, UCCS has tapped local employers for mentoring and stewardship. This fall, ML Cyber will benefit from mentoring offered by two organizations with strong cybersecurity pedigrees. Both Lockheed Martin and Ensco are volunteering time to coach teams for the competitions mentioned above, as well as helping UCCS students in the build out of their server environment and cyber range. This interaction is invaluable in skill-building, but also in ensuring that the students who are members of the club have a first-hand view of what employers are looking for, the skills they find most valuable, and of course in the networking that takes place.
While the activity of ML Cyber and WiCyS is growing at UCCS, it's been a slow start. COVID-19 has not helped encourage students to get out and join clubs or pursue interests. Anyone with interest is strongly encouraged to reach out. The clubs are especially attuned to new members with little experience. In fact, this is what they are built for.  
To find out more about ML Cyber, visit them on Mountain Lion connect or send an email to [email protected]. To find out more about the UCCS chapter of WiCyS, visit them on Mountain Lion Connect.
About Cybersecurity at UCCS
UCCS is a recognized cybersecurity education leader in the region, awarding hundreds of degrees each year in cybersecurity fields at the bachelor's, master's and doctoral levels. UCCS cybersecurity programs train security professionals who work to ensure the nation's security and support faculty research and strategic cybersecurity partnerships with industry, government, military and academic institutions, including the U.S. Space Force and the National Cybersecurity Center.  Due to generous Colorado state funding of cybersecurity education, UCCS students are eligible for significant financial aid towards security degree scholarships. Learn more about Cybersecurity Programs at UCCS.