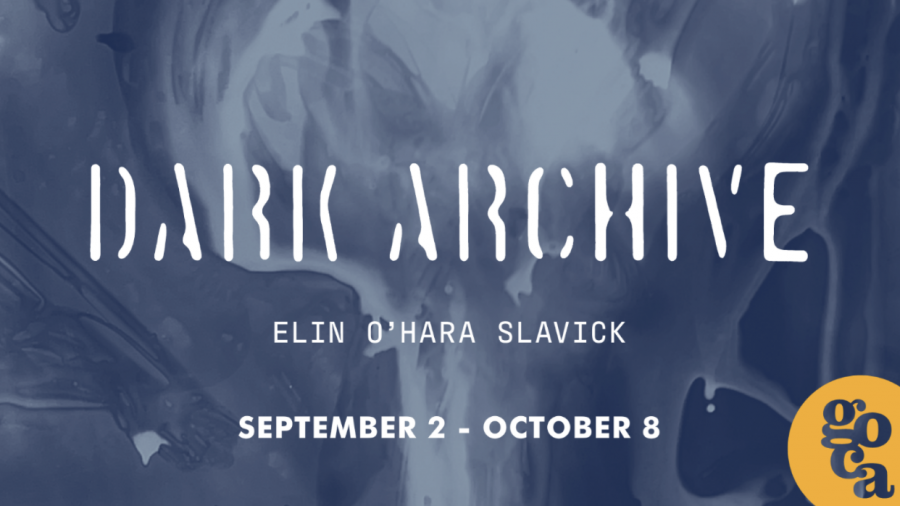 Experience a major new exhibition by internationally recognized artist elin o'Hara slavick, titled "Dark Archive," at the UCCS Galleries of Contemporary Art (GOCA) Downtown satellite, Sept. 2 – Oct. 8, 2022.
"Dark Archive" is the title of a forthcoming book that elin o'Hara slavick is working toward about archives, photography, the intersection of technology, destruction and image-making, scientific research and discovery as a means of producing extraordinary photographs, and, as the artist states, "how violence and ruin are at the root of everything, even sometimes arresting beauty".
The project is a continuation of two major series – "Bomb After Bomb: A Violent Cartography" and "After Hiroshima." "Dark Archive" focuses on and utilizes the California Institute of Technology (Caltech) Archives to demonstrate how the institution was a significant site for the production of weapons of mass destruction. The detonators for Little Boy and Fat Man, the A-bombs dropped on Hiroshima and Nagasaki, were, in part, developed at Caltech, and many Caltech scientists worked for the Manhattan Project – Robert Oppenheimer, Robert Christy and Robert Bacher, among others.
The exhibition includes collages on archival Sky Atlas photographs using Caltech materials only: 528 chemical drawings of nuclear tests on outdated paper (there have been 528 atmospheric/above-ground nuclear tests in total), cyanotypes of objects in the Caltech archives, and 3D printed sculptures of bottles melted from the heat of the A-bomb from the Hiroshima Peace Memorial Museum.
The exhibition includes selections from the Caltech work, as well as selections from "After Hiroshima, Nagasaki and Fukushima," "Bomb After Bomb" and other works related to the nuclear, radiation, the archive, photography and survival.
The artist shares: "Using negatives and transparencies from the Caltech Archives of men and machines, rockets, missiles, nuclear tests and the atomic bombing of Japan, wind tunnels and cloud chambers, I made silver gelatin prints in the abandoned darkroom on paper left in the space to illuminate history."
"Dark Archive" started with the artist's months long Artist-in-Residence/Huntington Art and Research Fellowship at Calech in March 2022.
About elin o'Hara slavick
elin o'Hara slavick is a California-based artist who has exhibited her work internationally and is the author of "Bomb After Bomb: A Violent Cartography," with a foreword by Howard Zinn and essay by Carol Mavor; "After Hiroshima," with an essay by James Elkins; a chapbook of surrealist poetry, "Cameramouth;" and "Holding History In Our Hand," for the 75th commemoration of the Hiroshima and Nagasaki bombings. She is a curator, critic and activist, and she is currently Artist-in-Residence at the University of California, Irvine, through 2024. She was a Professor of Visual Art, Theory and Practice at the University of North Carolina at Chapel Hill for 27 years. elin o'Hara slavick received her MFA in Photography from the School of the Art Institute of Chicago and her BA from Sarah Lawrence College.
About the UCCS Galleries of Contemporary Art (GOCA)
UCCS Galleries of Contemporary Art (GOCA) is a regional hub of contemporary art, culture and conversation. Independently producing exhibitions and programs through a collaborative approach with artists of national, international and regional significance, GOCA engages UCCS and the greater community in dialogue around contemporary culture. GOCA is a contemporary arts organization with two galleries – the flagship Marie Walsh Sharpe Gallery at the Ent Center for the Arts, a satellite location opened in 2010 in the Plaza of the Rockies building in the heart of downtown Colorado Springs, and the Art WithOut Limits Public Sculpture Program on the grounds of the Ent Center and adjacent Pulpit Rock Open Space. For more information, visit: entcenterforthearts.org/goca and gocadigital.org.