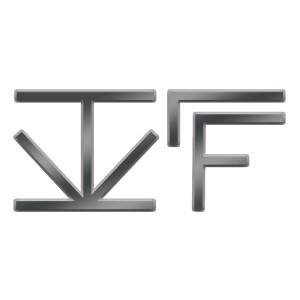 The 25 recipients of the Kane Family Scholarships will be honored at 6 p.m. Aug 17 at Pikes Peak Community College. Tony Kinkel, president, PPCC, will host the event, assisted by Pam Shockley-Zalabak, chancellor, UCCS, several regional community college executives and executives from the Kane Family Foundation.
The Kane scholarships began in 2006, recognizing superior students from Colorado who planned to attend either UCCS or PPCC. One of the most generous scholarships in Colorado, the award provides books, tuition and fees for up to five years. Last year, the program was expanded to include students attending Lamar Community College, Pueblo Community College, Otero Junior College, and Trinidad State Junior College.
Alexander "Andy" Kane and Wanden Matthews La Farge Kane were Fountain ranchers who recognized the value of education.  The couple shared a deep and abiding love for the Pikes Peak region and its culture.
During their lifetimes, the Kanes helped many young people finance their education and also contributed to research related to drug and alcohol addiction. Before his death, Andy Kane established the Kane Family Foundation and directed that foundation to provide funds for tuition and books for eligible students.
The scholarship is being awarded this year to 10 Colorado high school seniors who will attend UCCS, seven who will attend PPCC, and two each who will attend Lamar Community College, Pueblo Community College, Otero Junior College, and Trinidad State Junior College.
The ceremony will acknowledge each of the student recipients as well as honor the Kanes' memory, generous spirit, and lasting contributions to the region.
The Kane Family Foundation scholarship programs provide general funding for the schools to award the merit-based Kane Family Scholarships. Kane Family Scholars have all tuition, books and fees covered. At PPCC and the other community colleges, these expenses are taken care of for up to three years for an associate's degree. At UCCS, the duration is five years for completion of a bachelor's degree. In addition, through the University Connection program, some Kane Family Scholars may complete an associate's degree at a community college, and continue as a Kane Family Scholar at UCCS.
To learn more about the Kane Family Foundation, visit kanefamilyfoundation.org
— Ron Fitz