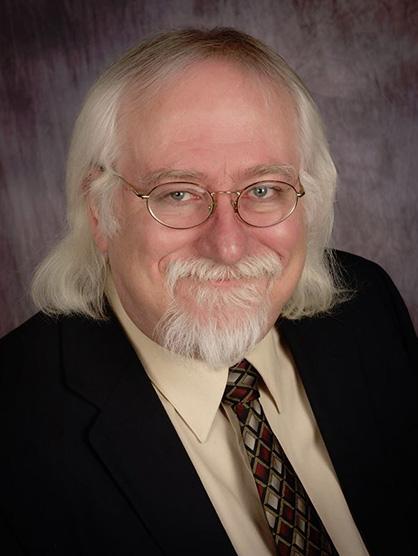 In February 2022, UCCS Distinguished Professor of Psychology Thomas Pyszczynski received the 2022 Distinguished Career Contributions Award from the International Society for the Science of Existential Psychology (ISSEP).
The award is given annually to select professionals with 10 or more years of relevant experience who have made "sustained and/or substantial contributions to the science of existential psychology." Pyszczynski was one of three recipients; the other two being his colleagues, Jeff Greenberg and Sheldon Solomon.
The award was earned in large part for the trio's proposal of Terror Management Theory (TMT), an influential and widely applicable theory in social psychology. TMT proposes that the human needs for self-esteem, certainty about one's beliefs and values, and close interpersonal attachments are driven, in part, by the potential for anxiety that is an inherent result of awareness of the inevitability of death in an animal designed by natural selection to stay alive.
"It was very different from anything happening in the field at the time. In a sense, it was a reaction to our disenchantment with what was happening in social psychology. The field was focused on very microscopic aspects of behavior, and we thought it was important to ask some big-picture questions," Pyszczynski said. "In addition, the field was primarily focused on understanding the cognitive-level processes that guide behavior and wasn't giving emotion or motivation very much attention at that point, and we thought that was important."
The theory was proposed in 1986, when Pyszczynski first arrived at UCCS. TMT is grounded in anthropologist Ernest Becker's 1973 book, "The Denial of Death." For Pyszczynski, Becker's idea of civilization as a defense mechanism against our knowledge of death wasn't immediately appealing. In fact, initially Pyszczynski didn't agree with Becker's idea at all.
"It just didn't gel with me at first, and I found myself really working hard to argue against it. At some point, it struck me, 'I'm working really hard to argue against these ideas, what might that be about?' And then it kinda turned the corner for me," he said.
The award-winning trio has continued to research, expand and apply the theory in a variety of contexts, culminating in the publishing of their book, "The Worm at the Core: On the Role of Death in Life," in 2015.
From social prejudice to PTSD in frontline health workers, the effects of TMT are broad and impactful.
"TMT is a set of ideas about the need for self-esteem, meaning in life and attachment to other people that posits that we need these things because they control our anxiety. And those three things are involved in pretty much everything people do," Pyszczynski said. "We've always been interested in why people have such a hard time getting along with people who are different from themselves and TMT suggests it has a lot to do with the way people who are different from ourselves impinge on those needs."
Pyszczynski, Greenberg and Solomon remain friends and colleagues. Most recently, they published a paper applying TMT to how people respond to the COVID-19 pandemic.
The ISSEP Distinguished Career Contributions Award is the third career achievement award in recent years for Pyszczynski. In 2021, he was the recipient of the Society of Personality and Social Psychology Career Contribution Award and in 2020 he received the Rocky Mountain Humanistic Counseling and Psychological Association Lifetime Achievement Award.
"It's really gratifying to have people recognize and appreciate the work we've done," he said. "It's also a little bittersweet. These are things you get when you're getting up in your years. But that's the reality, and it's very gratifying to see that our work has affected our discipline."