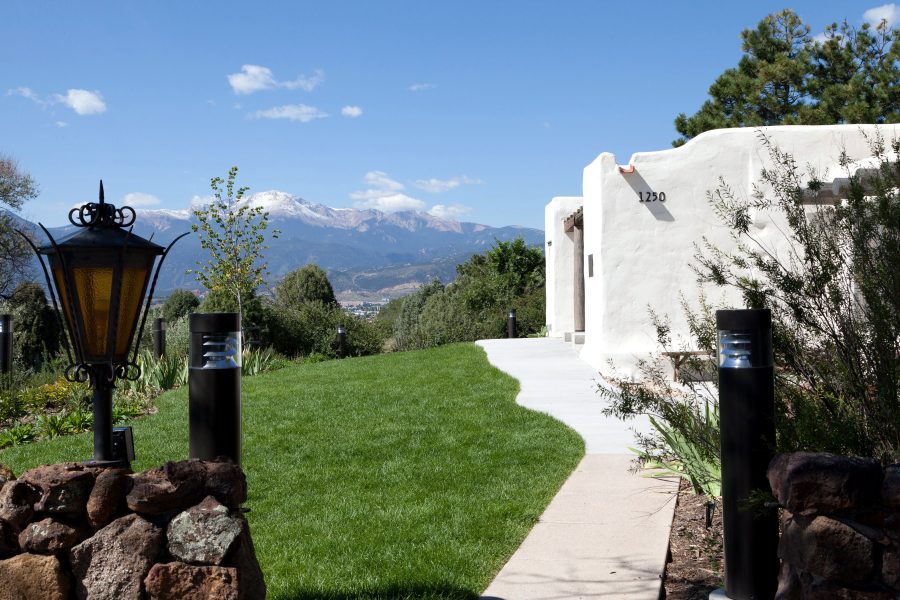 The University of Colorado Colorado Springs will celebrate 23 books published by UCCS authors in the past two years at the UCCS Book Party, held from 5–7 p.m. on Apr. 29 at the Heller Center for Arts & Humanities.
The event, hosted in collaboration with the Kramer Family Library and the Office of Research, will feature 20 UCCS faculty authors representing the university's five academic colleges.
"With COVID-19 having made gathering so difficult, we are thrilled to bring together UCCS authors from across the university who have published major works in the last two years," said Max Shulman, Assistant Professor of Theatre, and one of the authors featured at the event. Shulman's newest book, "The American Pipedream: Performance of Drug Addiction, 1890–1940," will publish on June 15, 2022.
"We celebrate these authors and their resolve during this difficult time. We also celebrate the tremendous scholarship and research being accomplished at UCCS," Shulman continued. "The UCCS Book Party is a chance to hear about new works, dream up the next collaboration and enjoy the April warmth with food and drink on Heller's picturesque campus."
The authors and volumes to be celebrated include:
Ann N. Amicucci, Associate Professor of English: "Stories from First-Year Composition: Pedagogies that Foster Student Agency and Writing Identity"
Johanna Báez, Assistant Professor, School of Public Affairs: "30 Essential Skills for the Qualitative Researcher"
Gedare Bloom, Assistant Professor of Computer Science: "Real-Time Systems Development with RTEMS and Multicore Processors"
Jay Coakley, Professor Emeritus of Sociology: "Sports in society: Issues and controversies"
Frederick L. Coolidge, Professor of Psychology, Co-Director of Undergraduate Education: "Statistics: A gentle introduction" and "Evolutionary Neuropsychology: An Introduction to the Evolution of the Structures and Functions of the Human Brain"
Tom Duening, Associate Professor of Management; Director of the Center for Entrepreneurship; El Pomar Chair of Business and Entrepreneurship: "Technology Entrepreneurship: Taking Innovation to the Marketplace"
John Harner, Professor of Geography and Environmental Studies: "Profiting from the Peak: Landscape and Liberty in Colorado Springs"
Paul Harvey, Distinguished Professor of History: "Martin Luther King: A Religious Life" and "Howard Thurman and the Disinherited: A Religious Biography"
Jennifer Kling, Assistant Professor of Philosophy, Director of the Center for Legal Studies: "The Philosophy of Protest: Fighting for Justice Without Going to War"
Barry Koch, Lecturer of Social Work: "The Concise History of American Social Policy"
Colin J. Lewis, Assistant Professor of Philosophy: "Confucian Ritual and Moral Education"
Colin McAllister, Assistant Professor of Music: "The Cambridge Companion to Apocalyptic Literature" and "The Cambridge Gloss on the Apocalypse"
Dorothea Olkowski, Professor of Philosophy: "The Logic and Pragmatics of Creation, Affective Life, and Perception"
Kathleen M. Randolph, Assistant Professor of Teaching and Learning: "Teaching Students with Emotional and Behavior Disabilities"
Raphael Sassower, Professor of Philosophy: "The Specter of Hypocrisy: Testing the Limits of Moral Discourse"
Jeffrey Scholes, Associate Professor of Religious Studies: "Christianity, Race, and Sport"
Max Shulman, Assistant Professor of Theatre: "The American Pipedream: Performance of Drug Addiction, 1890–1940"
Susan Vandagriff, Assistant Professor, Scholarly Communications Librarian: "Reading Hemingway's 'Winner Take Nothing'"
Colin D. Wren, Associate Professor of Anthropology: "Agent-Based Modeling for Archaeology: Simulating the Complexity of Societies"
Morgen Thomas, Senior Instructor of Sociology: "Bloodbrothers"
Those interested in attending can find more details on the Heller Center website. Want to read more about the books and their authors? Learn more from the UCCS Author Spotlight series.
About the University of Colorado Colorado Springs (UCCS)
The University of Colorado Colorado Springs (UCCS) offers 55 bachelor's, 24 master's and eight doctoral degree programs and enrolls about 12,000 students annually. Located in the heart of Colorado Springs, UCCS has a strong student focus and access mission, with a goal of transforming lives for the better. Learn more about UCCS at uccs.edu.