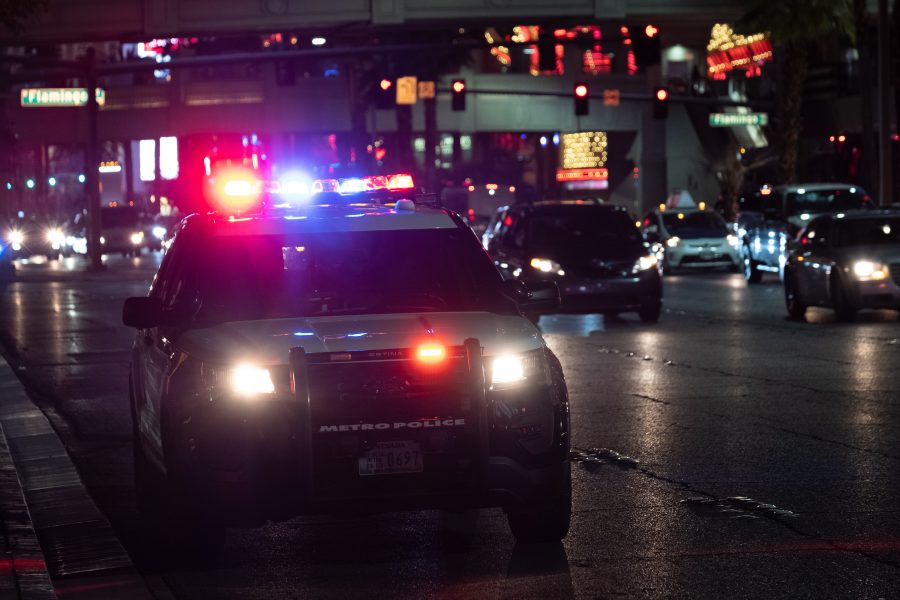 It's a common misconception that you must have a technology degree to work in cybersecurity. The University of Colorado Colorado Springs (UCCS) is working to debunk that myth.
As one example, the UCCS School of Public Affairs (SPA) recently announced a Cybercrime and Cybersecurity area of study. With just 12 credit hours, translating to four classes, students can use electives from their Bachelor of Arts in Criminal Justice pathway to gain high-demand expertise in cybersecurity.
How highly demanded is this expertise? According to CyberSeek, there are over 460,000 open cybersecurity jobs in the US alone as of April 2022. To quote Brian Nussbaum from the College of Emergency Preparedness at University of Albany and a former New York state senior intelligence analyst, who recently presented to the UCCS School of Public Affairs, "It's difficult to be a good nurse, lawyer, or teacher today if you're not cyber aware because you need to protect the data of your patient, client, or student."
That sentiment is shared across five colleges at UCCS, all of which offer degrees and programs for cybersecurity — from the College of Letters, Arts & Sciences and College of Business to Engineering & Applied Science and the School of Public Affairs.
If you believe that anything online can be hacked, then security is paramount. Every industry puts information online, from your credit card to your personal, health and financial details. Parking meters, mass transit, voting systems, healthcare devices and your community's utility and energy systems, among many other commonly used systems, are online. Our public officials need to protect the systems and the information on them. But how do these public officials know what to protect and how to protect it? And worse, if a hack occurs, how do they contain the attack and isolate and mitigate the cause?
In short, we need our public officials trained in cybersecurity. Two examples illustrate just how critical a thorough and effective cybersecurity preparation and response plan is.
As a first example, the United States power supply is in constant demand, and it's a system that Americans largely take for granted. While the news focuses on the development of renewable energy and increasing gas prices, the U.S.'s existing grid of over 7,300 power plants and 160,000 miles of high voltage power lines is exposed as cyber threats increase.
While presenting to the UCCS School of Public Affairs, Nussbaum stressed the importance of cyber education for all.
"You can no longer work in any field without having a basic working knowledge of cybersecurity," he said. "When our country's infrastructure is attacked, who gets the call? It's likely not a technologist initially, but instead the phone will be answered by emergency managers, law enforcement, public works, or 911 call centers. These folks need exposure to cybersecurity concepts and threat information and need to know who can offer them technical support."
As such, UCCS has created the Cybercrime and Cybersecurity Area of Study for its undergraduate Criminal Justice students, combining the technological aspects of cybersecurity with the human elements: How is policy established? How do humans respond to attacks? How are attack vectors identified and contained? The skills gained in psychology, sociology, criminal justice, law, and law enforcement education are critical to addressing these basic questions.
As a second example, consider a victim of domestic abuse. Increasingly, perpetrators are using digital means to harass victims. They will track victims online, harass them on social media, and find their physical location with geo tagging. How do law enforcement, the courts system, and victims' advocates aid this victim? The answer is simple: If they are not trained in how various technologies are used to perpetrate violence, they cannot help.
Students in the Bachelor of Arts in Criminal Justice (BACJ) program will now be able graduate with a strong sense of the changing landscape of crime in the virtual world and what is needed to respond to new challenges in organizations, policy, and leadership. In addition to the expanded cybercrime and cybersecurity curriculum, the BACJ program funded 45 students with tuition assistance this year who were enrolled in cyber courses. They also hosted a series of speaker events for students to hear from experts in the field. One example is a presentation from the Internet Crimes Against Children unit from the Colorado Springs Police Department. This event was organized by the UCCS Public Safety Initiative (PSI) and BACJ program.
In addition, the Public Safety Initiative in the School of Public Affairs at UCCS provides a multitude of training opportunities to law enforcement personnel. For example, in 2019, the Public Safety Initiative partnered with local, state, and federal law enforcement, as well as the private sector and higher education, to conduct "MassCat" training. Law enforcement investigators participated in a week-long training session on a digital investigation platform used by national security, defense, and law enforcement globally to categorize child sexual abuse material to aid in internet crime and child trafficking investigations. Other training covers the types of recording and communication devices commercially available, their capabilities, where they can be hidden, how to detect them, and how attackers use them to exploit their victims.
In January 2022, the PSI hosted a specialized class, called WTAG — Wi-Fi Tools for Analysis and Geo-locating — which was conducted by the Federal Law Enforcement Training Center. Tools and skills acquired during the training have already been used with great success. An investigator in the Denver area recounted a live stalking case in which the defendant had used electronics to aid in perpetration of the crime. Once a search warrant was issued, the investigator and his colleagues were able to identify and locate wireless devices attached to the home network and seize them, according to the warrant, to ensure nothing was missed in gathering evidence.
Similar interdisciplinary training is critical to protect the nation's power grid, healthcare infrastructure, postal services, and any number of public services. So even if you're not an engineer, your skills are required to fight those with bad intentions. Consider appending a Cybercrime and Cybersecurity Area of Study to your Bachelor's in Criminal Justice degree. It will not only serve as a rewarding career choice for you but could be a valuable asset to your community.
To learn more about interdisciplinary cybersecurity programs and education pathways at UCCS, visit the Cybersecurity Program Office website. To learn more about the Bachelor of Criminal Justice and Cybercrime and Cybersecurity area of study, visit the School of Public Affairs website.
About Cybersecurity at UCCS
UCCS is a recognized cybersecurity education leader in the region, awarding hundreds of degrees each year in cybersecurity fields at the bachelor's, master's and doctoral levels. UCCS cybersecurity programs train security professionals who work to ensure the nation's security and support faculty research and strategic cybersecurity partnerships with industry, government, military and academic institutions, including the U.S. Space Force and the National Cybersecurity Center.  Due to generous Colorado state funding of cybersecurity education, UCCS students are eligible for significant financial aid towards security degree scholarships. Learn more about Cybersecurity Programs at UCCS. 
This story is part of a monthly series featuring Cybersecurity Programs at the University of Colorado Colorado Springs. Read more about cybersecurity at UCCS.