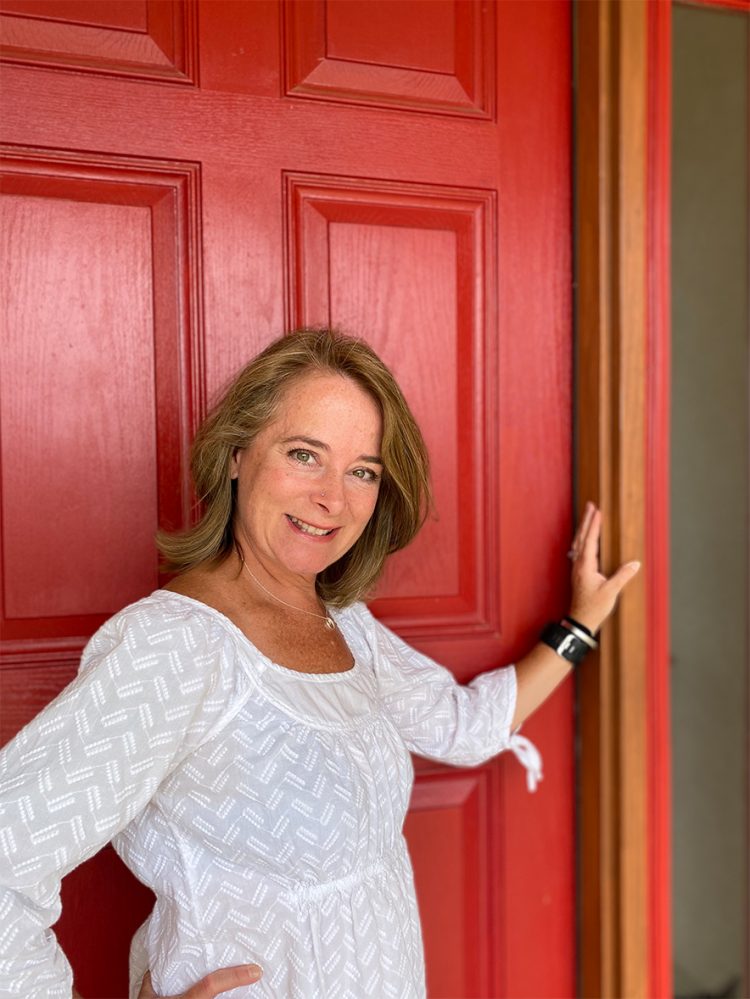 After earning the first-ever Bachelor of Innovation in Inclusive Early Childhood Education and a Master's in Special Education from UCCS, Early Childhood Education student Ashley Lawless '20 is now running her own special education program at Gateway Elementary in Woodland Park, Colorado, as well as teaching future educators at UCCS.
But Lawless didn't always think she was a fit for higher education. Many of her own negative past experiences, like being held back in the fourth grade to not having supportive educators guiding her early on, made her think she was "bad" at learning.
"I did not do well in school, ever, up until I was 40 years old," Lawless said. "I never felt like I knew anything."
After years of working service industry jobs, Lawless started a family and realized that she not only wanted to help kids, but to be with her kids more, leading her to create an in-home daycare program. Her love for the field grew quickly, leading to a volunteer role at Gateway Elementary, where her kids were enrolled.
Eventually, set her sights on becoming a paid paraprofessional that could assist teachers and, most importantly, young students. But doing so would require going back to school to become "group leader" certified.
"I just remembered my past experiences so I was really petrified," Lawless explained.
To dip her feet back into the pool of education, Lawless enrolled in an associate's program at a local community college and received top marks on her way to an Associate of Early Childhood. Lawless' success led her to consider a four-year degree at UCCS.
As she considered her next steps, Lawless received a survey from Associate Teaching and Learning Professor Christi Kasa, Ph.D., on a brand new program called the Bachelor of Innovation in Early Childhood Education.
"I joke and say that program was made for me, but I promise you that's how I felt," Lawless said. "It was an honor. UCCS was just really involved with everything I did. I felt like all the assignments were extremely relevant to everything that I was doing. Everything just made sense to me."
She quickly enrolled as the first-ever student of the new Bachelor of Innovation program and completed the degree just two years later in record time.
As the first-ever Bachelor of Innovation in Early Childhood Education student, Lawless was able to get the type of in-depth, real-world experience that comes with all UCCS programs, plus make invaluable personalized connections with professors.
When Lawless graduated in May 2015, program leaders lauded her as the first student to graduate and represent the program. She has since been asked to speak on various occasions on the Bachelor of Innovation and Early Childhood Education.
Next year, Lawless hopes to graduate with her Master's in Special Education, which she says has also been directly applicable to her daily work.
"The hands-on experience for my Master's is helping me tremendously in regards to the special needs of my practice," Lawless says. "To be able to take classes by professors that are incredibly proficient in the areas of special education has truly been remarkable."
Currently, Lawless leads the Early Childhood Program For Language Acquisition and Community Experience (EC PLACE) at Gateway Elementary, which she developed last year to specifically serve kids with communication issues, including non-verbal students who have trouble speaking.
Being non-verbal makes it challenging for Lawless' students to be a part of general classes, but she aims to change that. Since founding EC PLACE, inclusivity has been her main way to foster new growth and learning.
"I think back to when I was a kid and, for the children that struggled, they would just pull them out of class. I feel like, with this age group, the kiddos want to interact with their peers and I've seen better growth through that model."
Part of Lawless' efforts, using the skills she's gained from UCCS, involve helping kids begin to communicate using a variety of innovative tools.
"I had this one little guy who came in and he couldn't even point to communicate. Then he left my program after two years and was fully verbal. That's where all the things I learned at UCCS are so important with the early childhood piece because that's when brain development is happening. When I think of success, I think of UCCS, as it's truly incredible what type of positive impact we can have on families and children."