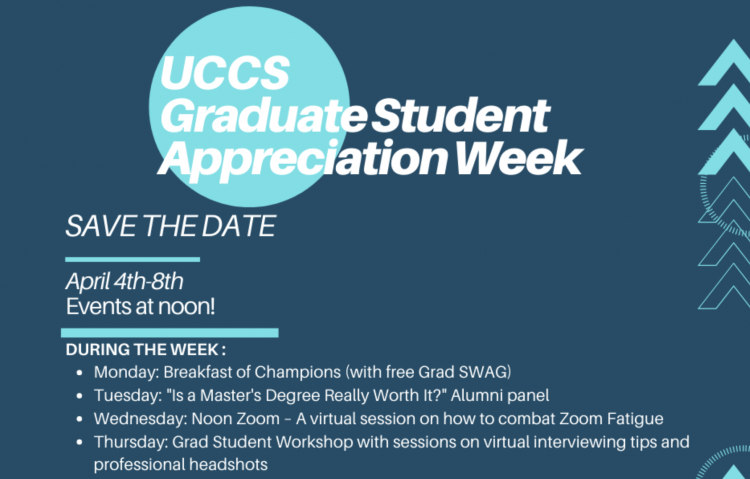 UCCS graduate students, celebrate your hard work during National Graduate Student Appreciation Week! Events will be taking place Monday through Thursday.
"UCCS graduate students work hard, and they deserve recognition," said Constance Staley, Acting Dean of the Graduate School. "National Graduate Student Appreciation Week is an opportunity for us to celebrate their academic accomplishments and also offer them an array of professional development opportunities as they prepare for their future careers. We're proud of their dedication and hard work, and this week is a chance for the Graduate School to show it."
Check out the daily event schedule below.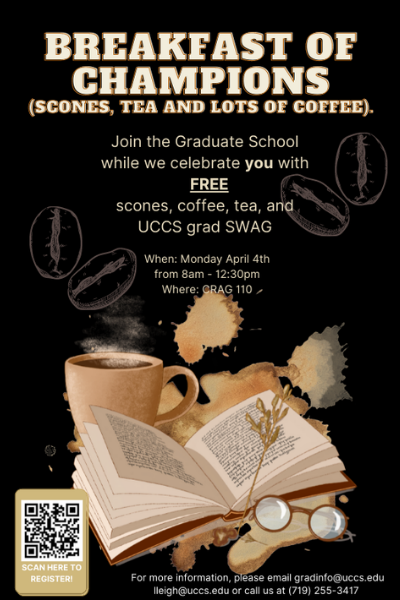 Monday, April 4 – Breakfast of Champions
Earning a graduate degree is hard work! It requires planning, persistence and professionalism. Join the Graduate School for free coffee, tea, scones and grad swag bags from 8 a.m. – 12:30 p.m. so we can meet you, share tea (or coffee) and scones, and celebrate what you're achieving.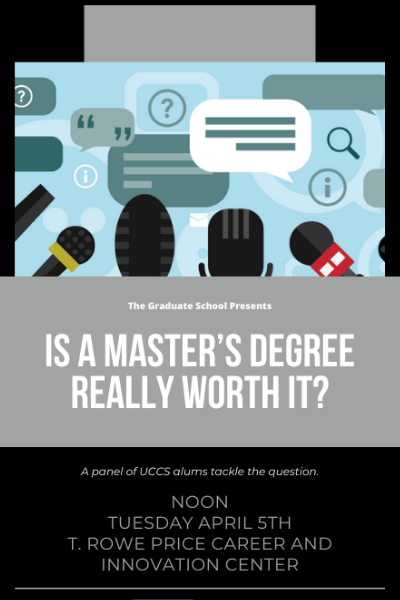 Tuesday, April 5 – Panel & Visit by Chancellor Reddy
Lately, the popular press has sometimes referred to master's degrees as a "scam" and a "swindle." We even have a few moments of doubt ourselves, right in the middle of things. Are master's degrees worth the investment of time and resources required?
Come listen to a panel of graduates from a variety of career fields discuss the pros and cons from their vantage points. Listen, learn, meet other graduate students, and network, with refreshments and a short visit by Chancellor Venkat Reddy.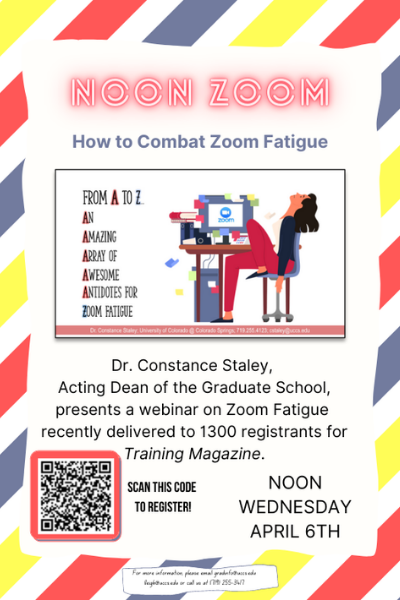 Wednesday, April 6 – How to Combat Zoom Fatigue
If there's one thing the pandemic has taught us, it's that we can do virtually anything — virtually. Zoom in particular has gained enormous traction, although many of us admit we're also Teams-tortured, ex-Webexed, over-Skyped, and, frankly, Burned Out.
But the good news is that we're beginning to understand how virtual meetings affect us mentally, physically, and psychologically. Even better, we're devising strategies to help us wake up, focus, and beat the burnout. Join Dr. Constance Staley, Acting Dean of the Graduate School, for an amazing array of awesome antidotes that may help you minimize toxic burnout and maximize your own effectiveness.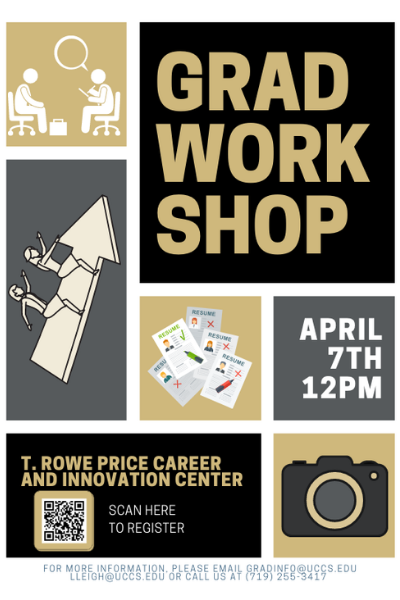 Thursday, April 7 – Graduate Student Workshop
Join the Graduate School for our "How to Nail a Virtual Interview" seminar, part of our workshop designed specifically to help prepare you for what comes after grad school. Work with an expert and learn how to interview at your best, virtually. The event will also include resume help, professional headshots and snacks!