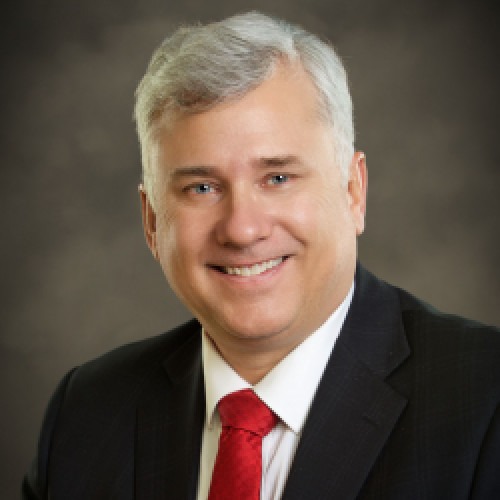 Beginning May 1, Karl Spiecker, Vice President of Finance for the College of Western Idaho, will serve as UCCS' Interim Vice Chancellor for Administration and Finance.
Spiecker has more than 20 years of experience in both the public sector and higher education. Prior to serving as the chief financial officer for the College of Western Idaho (CWI), he spent six years as Vice President for Finance and Administration for Colorado State University Pueblo.
At CWI, Spiecker was the primary financial strategist for the president of the university, university administration and Board of Trustees. He directed and managed the university's financial affairs, along with its executive managerial and senior leadership teams, and worked to ensure that the university made sound financial decisions. He was a strong supporter of diversity, equity and inclusion initiatives, and advocated to adjust the state funding formula to provide additional funds to prioritize financial aid for low-income, first-generation and minoritized students.
In March 2022, Chuck Litchfield, Vice Chancellor for Administration and Finance, was named the Chief Operating Officer and Senior Associate Dean for Stanford University's new school focused on climate change and sustainability. Spiecker will join UCCS to fill the role on an interim basis beginning May 1.
UCCS will convene a national search to fill the position. Details on the search committee, search firm and timeline are forthcoming.
Spiecker is a CU alum, having earned his Bachelor of Science in business administration from CU Boulder. He earned a Master of Public Policy and a Master of Science from the University of Michigan.
About the University of Colorado Colorado Springs (UCCS)
The University of Colorado Colorado Springs (UCCS) offers 55 bachelor's, 24 master's and eight doctoral degree programs and enrolls about 12,000 students annually. Located in the heart of Colorado Springs, UCCS has a strong student focus and access mission, with a goal of transforming lives for the better. Learn more about UCCS at uccs.edu.