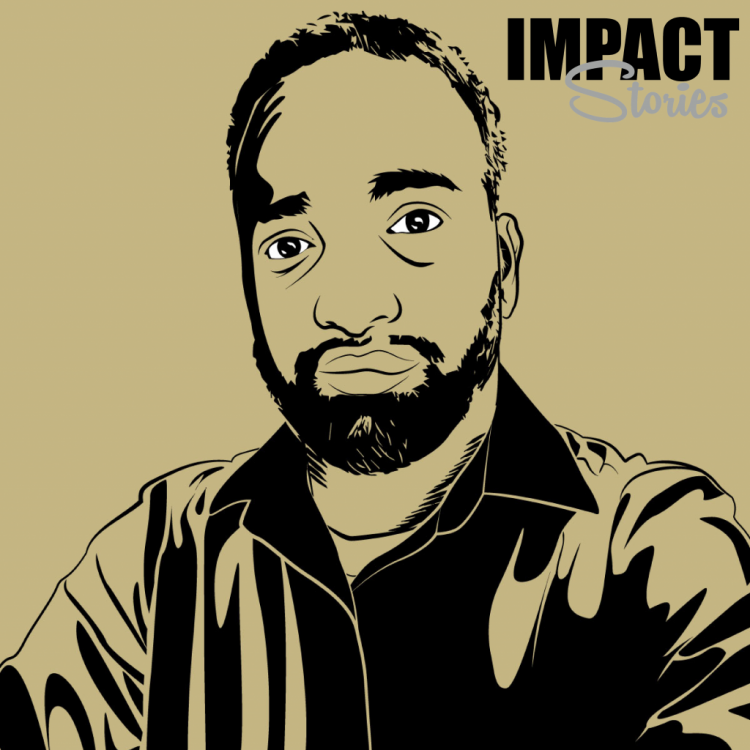 For Nicholas Dindyal, attending college had to feel right.
He needed the drive to pursue higher education and that drive simply was not there. He made the decision to enlist in the U.S. Army and after serving eight years, decided that he wanted something more. He discovered that 'something more' at UCCS.
"My academic journey began at UCCS in 2017, ten years after graduating from high school in Tampa, Florida," said Dindyal. "Prior to college, I served in the U.S. Army and accumulated life experiences that provided me with the skills necessary to succeed as a student."
Succeeding was not Dindyal's only goal at UCCS. He wanted to do more and that meant getting involved in the UCCS community in a meaningful way – that meant becoming a mentor to other students.
"My favorite experience so far has been working as a P.A.S.S. (Peer Assisted Study Session) Leader for the Math Excel Center on campus," said Dindyal "My role was to target a specific lower division math class and organize a study group. The experience was a holistic collaboration of my passion for learning and my desire to cultivate growth in others."
It's this yearning to foster growth in others that inspires Dindyal to become a math teacher one day.
"I intend to teach high school mathematics here in Colorado Springs, perhaps at Doherty or Coronado," said Dindyal. "That life goal will be waiting until after I complete a career in engineering."
His time as an engineering student has been both challenging and rewarding, but the challenge of the academic rigor of his curriculum was eased by being awarded scholarships.
"I am the recipient of several scholarships, and every one of them has given me the greatest gift I could ask for while pursuing a Bachelor's Degree in Electrical Engineering: the gift of time," said Dindyal. "The financial assistance has enabled me to spend as much of my time as humanly possible toward pursuing knowledge. I have enjoyed late nights and long weekends solving complex math and physics problems, solving circuits and internalizing core engineering concepts."
While these long nights and weekends filled with engineering and math may seem like more work than play, Dindyal shared that he enjoys exercising his mind and working with others to innovate solutions.
His time at UCCS has led him to achieving another of his life goals: working for Colorado Springs Utilities as an intern where he can serve the community in a significant way.
Dindyal's college experience has been gratifying and he looks forward to accomplishing more of his life goals after graduation. The most recent addition to his list of goals is teaching his newborn daughter and helping her grow into a productive and influential member of society.
When asked what advice he'd offer to students like him, Dindyal said, "teamwork makes the dream work," a tough but simple lesson he's learned throughout his life. He also wants students to know they should never let fear decide their fate.
"Fear leads you to constricting emotions and stifles your growth. Bravery will lead you to freedom, and ultimately to becoming your best self."
Dindyal will graduate in May 2022.