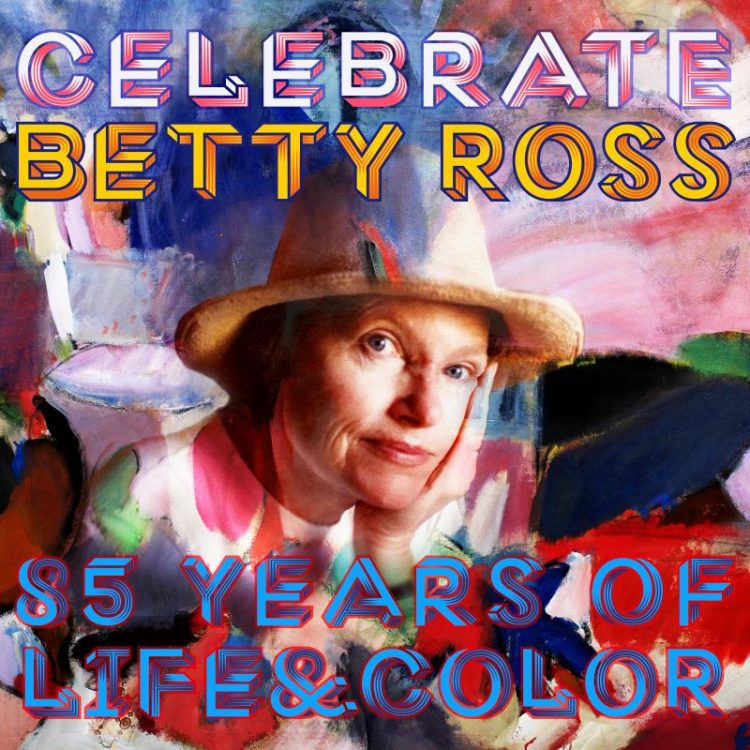 The Ent Center for the Arts at UCCS has accepted a painting from Betty Ross's Lace Series into their permanent collection. The painting will be on display in the Murray and Betty Ross Lobby at the Ent Center.
"It's a very cool multimedia piece; big and colorful," said David Siegel, Executive Director of the Ent Center for the Arts at UCCS. "Betty was a wonderful colorist, and she used color really effectively in her painting and in her costumes. This piece in particular highlights how talented her eye was when it came to color."
Ross was a leader in the local arts community and a passionate supporter of the Ent Center in particular. This past fall, she arranged a sale of her artwork and raised thousands of dollars for the UCCS Galleries of Contemporary Art. She was also a cofounder of Theatreworks alongside her husband, Murray, and offered her talents to the program as a costume designer for years.
"In the community, I think she was one of the region's most important artists over the last 30-40 years, especially in her work as a costumer, a painter, a poet and just a really important creative thinker," said Siegel. "I think of Betty as one of the people that led us into the thriving professional arts community we've enjoyed in the 21st century. She was leading the way and laying the foundation for where the community is now during her time here in the '70s, '80s and '90s." 
The painting will be officially unveiled at a celebration of life in honor of Ross on March 24 from 4:30–6 p.m. at the Ent Center, followed by a reception from 6–8:30 p.m., allowing time for people to connect and share their memories and reflect on Ross's contributions to campus and the community. The event will include three musical performances by a trio, a classical pianist and folk duo, who will be performing a selection of Ross's favorite songs.  
"I think the Ent Center is such an important stake in the ground for UCCS and the community, saying arts and creativity is important to life on campus, it's important to the broader community, and part of that importance is celebrating people like Betty," Siegel said. "We're creating physical and emotional space to celebrate our history and the people that brought us to the place we are now."
If you are interested in attending the event, please register by Thursday, March 17 at https://cvent.me/qvygYl.