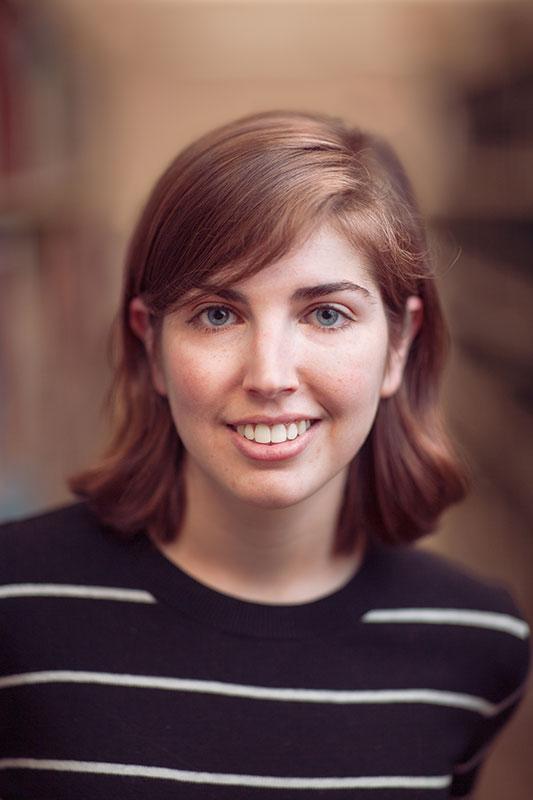 Ernest Hemingway's novels have been the object of intense scrutiny from critics and laypeople alike — yet very little has been written about "Winner Take Nothing," Hemingway's final collection of short stories, published in 1933.
Now, Susan Vandagriff, Scholarly Communications Librarian and Assistant Professor at UCCS' Kraemer Family Library, has compiled a line-by-line analysis of the collection.
Published in 2021 by Kent State University Press and co-authored by Vandagriff and Mark Cirino, Associate Professor of English at the University of Evansville, "Reading Hemingway's Winner Take Nothing: Glossary and Commentary" scrutinizes 14 of Hemingway's least-known stories, chapter by chapter, each written by a different Hemingway scholar.
 "These stories are about loners and losers and misfits and ne'er-do-wells," write Vandagriff and Cirino. "Its characters are ill, tortured, maligned, and frustrated by Hemingway's world. Like the characters it depicts, 'Winner Take Nothing' is likewise a misfit in Hemingway's career, a volume of short stories that, as of this writing, is not even in print."
To share more, Vandagriff answered seven questions on the new book, which is available for purchase online.
1. If you were describing your book to someone outside of your field, what would you say?
Our book provides a line-by-line analysis of Ernest Hemingway's final short story collection, "Winner Take Nothing." Each chapter is written by a different Hemingway scholar and examines a different short story from "Winner Take Nothing."
2. How did you get the idea for your project?
My co-editor, Mark Cirino, had the idea for this project and asked me to join him in working on it. Reading Hemingway's "Winner Take Nothing" is part of the Kent State University Press ongoing Reading Hemingway series. Each book in the series provides this close textual analysis of a different Hemingway work. Very little has been written about "Winner Take Nothing," and this book tries to remedy that.
3. Did your focus develop or change throughout the research and writing process?
My role on the book actually changed quite a bit. Originally, I was brought on in a purely editorial role, but by the end I had actually contributed my own writing to several parts of the book and got to research and write the chapter on "Wine of Wyoming." So my focus definitely shifted in some practical ways. I would also say that as I wrote about "Wine of Wyoming," I found myself increasingly interested in the role location and time played in that story.
4. Which idea do you write about that most excites, invigorates or inspires you?
I just love pulling apart stories and novels to understand how they work, how each choice affects the reader, and how every word, scene, and character all come together. It always leaves me amazed and inspired by the craft of storytelling.
5. Describe your writing space. Where do you do your best work? What time of day? Do you have any writing routines you are willing to share?
This book falls outside of my normal work in the library, so I worked on this project at home in the evenings and on weekends. I had my desk and this massive stack of books on Hemingway, Wyoming and Prohibition beside me. My biggest writing routine is just going for a lot of walks while I'm working, in this case, at all hours of the night — which I'm sure has made my neighbors think I'm a little eccentric.
6. Is there a favorite quote or passage you want to showcase from the book?
"Unlike all other forms of lutte or combat the conditions are that the winner shall take nothing; neither his ease, nor his pleasure, nor any notions of glory; nor, if he win far enough, shall there be any reward within himself."
7. What new questions for future exploration have you discovered?
I really hope our book brings new scholars to examine "Winner Take Nothing" as a whole. Although a few of the stories have been examined individually, "Winner Take Nothing" has not received much consideration as a collection.
UCCS celebrates faculty and staff who author and edit books each year. In recognition of their achievement, and as part of the UCCS Author Spotlight initiative, authors are invited to submit details on their published works.