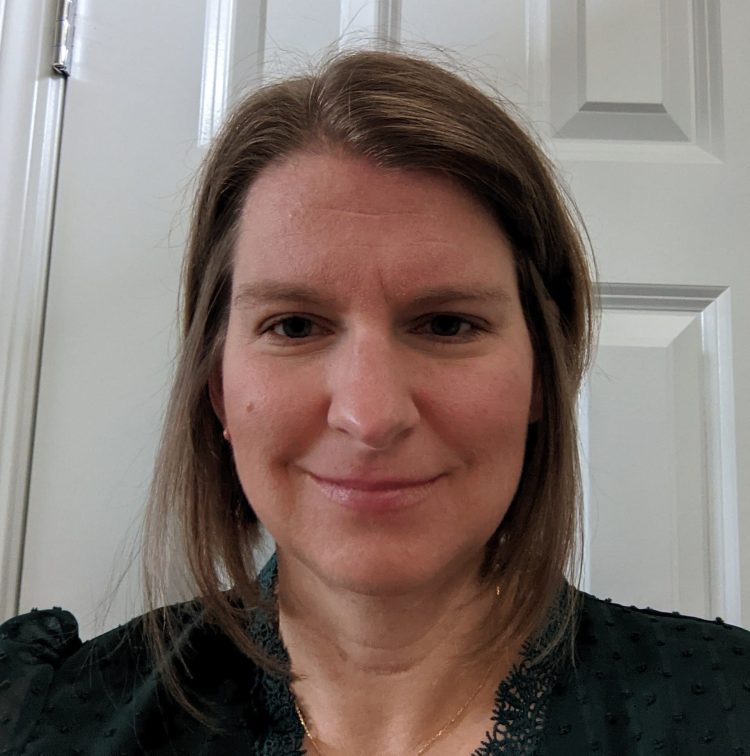 When Ellen Burkart won her first Employee of the Quarter award in 2017, it was for her "familial approach" as Director of First Year Experience and Parent Family Programs at UCCS. While she's continued to foster a supportive environment for colleagues and students, it's Burkart's innovative ideas for the office that have earned her the honor for a second time.  
"I speak up a lot more than I used to," Burkart said. "I have ideas, and in the past, sometimes I wouldn't speak up for fear of having those ideas rejected. But I'm not holding back on those ideas anymore."
If the nominations for her second Employee of the Quarter award are any indication, her colleagues are more than happy that she's found her voice. Kimberly Guyer, Associate Vice Chancellor for Student Affairs, noted in her nomination letter that she's impressed with Burkart's vision: "Ellen sees the big picture and often suggests solutions and ideas for initiatives that integrate student services and pulls teams together," she writes.
That big-picture understanding is especially important for Burkart in her director role, where she's responsible for providing resources and support for students to help them achieve their academic goals.
"We do more than just work with first-year students," Burkart said. "It goes beyond the first year for us. We'll meet with any student that needs that connection. It's providing information and meeting the student where they're at." 
From developing outreach programs to connect with students with holds on their accounts to implementing software tools to more efficiently identify students in need of academic support, Burkart's big ideas are complemented by her commitment to the day-to-day effort.
"It is a big undertaking, and it takes a lot of extra hours. My office is just an office of two professional staff and four student staff. We coordinate a lot, but we also have a lot of really good campus partners," Burkart said. "We couldn't do what we do without the amazing people. And they're friends, they're not just colleagues. That makes it a little easier to call, and they say, 'I'll do anything to help,' just like we would for them and our students."
That cooperation has been paramount during the COVID-19 pandemic, when academic schedules and operations have been in a constant state of flux. Burkart has learned that when it comes to keeping students in the loop, having candid conversations has been the most effective way to communicate.
"These students just want to trust people, and we don't want to break that trust. So if they ask a question, and I don't know, telling them I don't know. We're very upfront, and students seem more open to receiving information that way than trying to spin."
And when it comes to connecting with her colleagues during a pandemic, Burkart continues to keep the familial approach at the heart of her interactions.
"I've been really focused on maintaining and building relationships with my colleagues. It's not just a, 'Hey, let's partner on this,' but it's asking, 'How are you doing?' Because we're all people, and if we don't recognize that we're people first, then we can't do the things that we want to do when we're working together because we all want to feel valued, so that's something that's been really important to me, and I carry that forward with all my work."
About the Employee of the Quarter Award
The Employee of the Quarter program is designed to promote and reward outstanding performance by staff at the university. In recognition of her efforts for UCCS, Burkart will receive one day of administrative leave, a $100 stipend, three months of a free and reserved parking space when normal campus operations have resumed and a $40 voucher to the UCCS Bookstore. Congratulations, Ellen!
Do you have a colleague whose extraordinary efforts at UCCS deserve to be recognized? Nominate them for the Employee of the Quarter award.