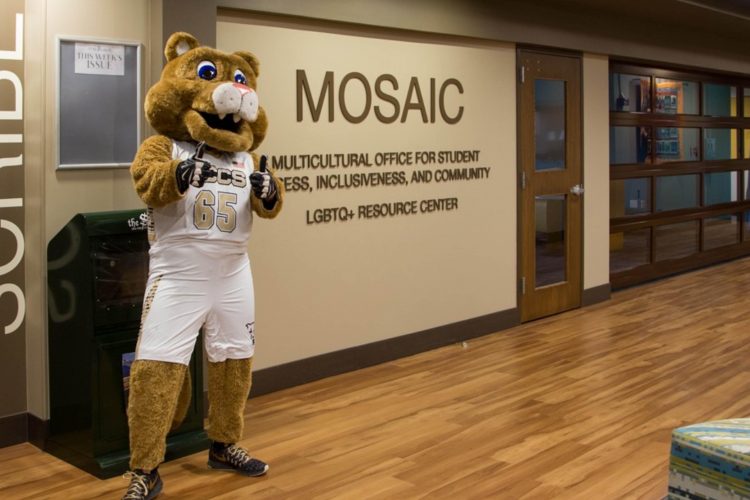 Tuesday, Feb. 1, from 6 – 7:30 p.m.
UCCS Student Life and UCCS Black Student Union are hosting a virtual Black History Month Trivia night.
Wednesday, Feb. 2 from 11 a.m. – 1 p.m.
Join MOSAIC for the start of National Black History Month! The kickoff will include small crafts, snacks from Black businesses, a bumpin' playlist, board and card games from Black creators, and space to connect with community.
Wednesday, Feb. 2 from 11 a.m. – 1 p.m.
Hosted by the E4 Center of Excellence for Behavioral Health Disparities in Aging and the African American Behavioral Health Center of Excellence, this presentation will describe important issues for mental health researchers and service providers to consider when working with older African Americans. It also provides a review of the assessment, diagnosis, and treatment of depression, anxiety, and dementia among this population.
Monday, Feb. 7 from 5 – 6:30 p.m.
The "Evolving Language" series focuses on introducing and interrogating endonyms and exonyms, and ways that marginalized communities have reclaimed and/or created ways to define themselves over time. For Black History Month, the focus will be on the necessity of understanding the breadth of placement within the African Diaspora for those who identify as Black, African, African American, Afro-Latine, and multiracial. Additional focus will be on panelists range of embracement or feeling of erasure with the emerging term "BIPOC."
Tuesday, Feb. 8 from 3 – 4:30 p.m.
To build an inclusive and equitable society and better future, we need to understand how hate and discrimination are showing up in our lives and workplaces. Join us for a professionally guided discussion to understand the correlation between discrimination and mental health.
Tuesday, Feb. 8 from 7 – 10 p.m.
UCCS BSU and UCCS Student Life are hosting a virtual movie night to celebrate Black History Month.
Tuesday, Feb. 22 from 11:30 a.m. – 1 p.m.
A community panel focused on being a person of color, LGBTQ+, and/or living with a disability and navigating going abroad for the first time. The goal of this panel is to openly discuss barriers marginalized people have faced in accessing or going abroad, while also providing direct insight from those that have been able to engage in the experience.
Sunday, Feb. 28 from 4 – 5 p.m.
UCCS History Club supports OneBodyEnt's 8th Annual Multi Cultural Black History Program. OnebodyEnt's annual Black History event honors prominent and undiscovered historical figures through reenactment, music, dance, fashion, poetry, and other honorary tributes. It's an all-inclusive community production funded, produced, and delivered through the talents of our community members and affiliates.