When Jason Brown lifted his hands to the opening strains of "Reel Around the Sun" from "Riverdance" at the 2014 United States Figure Skating Championships, he didn't just draw gasps, cheers and joyful laughter — he drew the eyes of nations, bursting into worldwide prominence with a performance that has drawn millions of views in the years since.
In just two weeks, he'll do it again. Brown, a sophomore communication major at UCCS, will skate for the U.S. Olympic Figure Skating Team for a second time during the Beijing 2022 Winter Olympics.
Brown, 27, first represented the U.S. at the 2014 Olympic Games in Sochi, Russia, where he earned a bronze medal in the team event. At the time, he was 19 years old, and the youngest U.S. male singles skater named to an Olympic team in nearly four decades.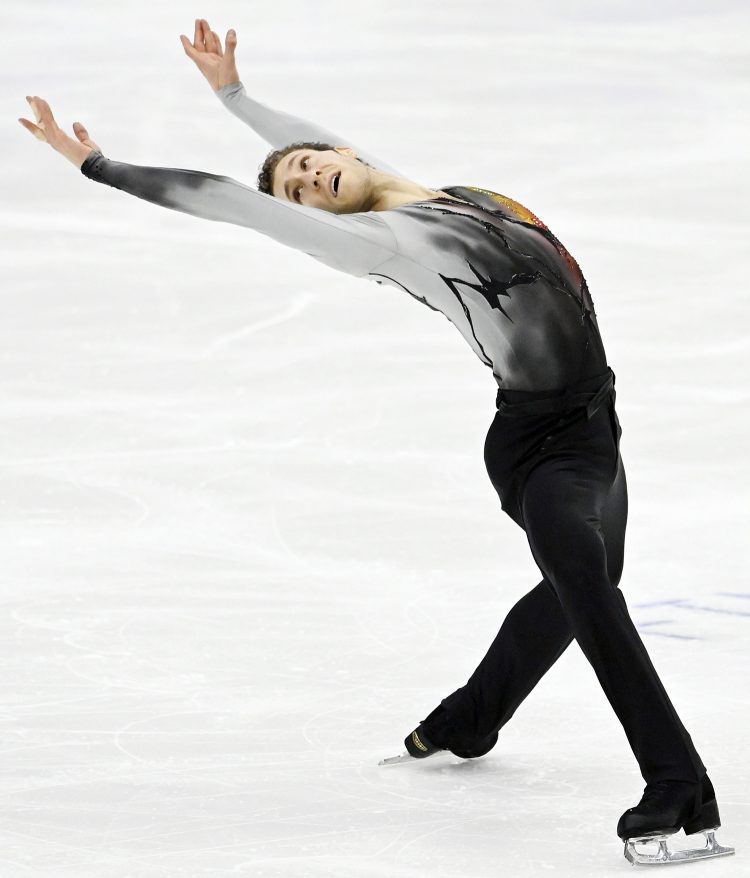 In the years since then, he's been named a U.S. champion, has medaled at both of his Grand Prix Series assignments, earned a silver medal at the 2020 Four Continents Figure Skating Championships and placed seventh overall at the 2021 World Championships.
But no skater makes every jump, and Brown is no stranger to setbacks. After the Sochi Olympics, he failed to qualify for the 2018 Games in Pyeongchang, South Korea, and was named first alternate instead. He suffered a stress fracture, switched coaches, and, in the early days of the pandemic, saw his training grind to a halt.
Now, Brown is ready to rise into the spotlight again.
"There's no denying that the last few years have been really tough," he said on Jan. 8, after earning two standing ovations for his programs at the 2022 U.S. Figure Skating Championships, a free skate set to "Schindler's List" by John Williams, and a short program set to "Sinnerman" by Nina Simone.
"We all struggled and we all had to fight through and persevere in our own ways," he continued. "I just wanted to bring a big smile to people's faces…especially at a U.S. Championship, and especially in an Olympic year."
Brown was one of those smiling. On Jan. 20, after being named to the U.S. Olympic Figure Skating Team and in preparation for travels to Beijing, he shared a letter he wrote to his younger self summing up his elation.
"You will struggle, and you will fall…not once or twice, but hundreds and thousands of times in front of thousands of people…but it's nothing to be ashamed of, because you'll always have the courage to get back up," Brown wrote.
"You will burn out, but don't give up on yourself, because when that flame gets reignited, it burns even brighter. And while all this hindsight may have been helpful to you, you're going to have to experience it all for yourself before you'll be able to figure it out. So good luck, kiddo! Keep tying up those skates, and buckle up for a ride of a lifetime."
And the next stop on Brown's ride of a lifetime? Beijing.
Learn more
The 2022 Olympic Winter Games will take place Feb. 4–20, in Beijing, China. For complete Games information, visit the official Olympic Games website.
Jason Brown will join Nathan Chen, 22, and Vincent Zhou, 21, on the 2022 U.S. Olympic men's figure skating team. Learn more about Brown on the Team USA website.