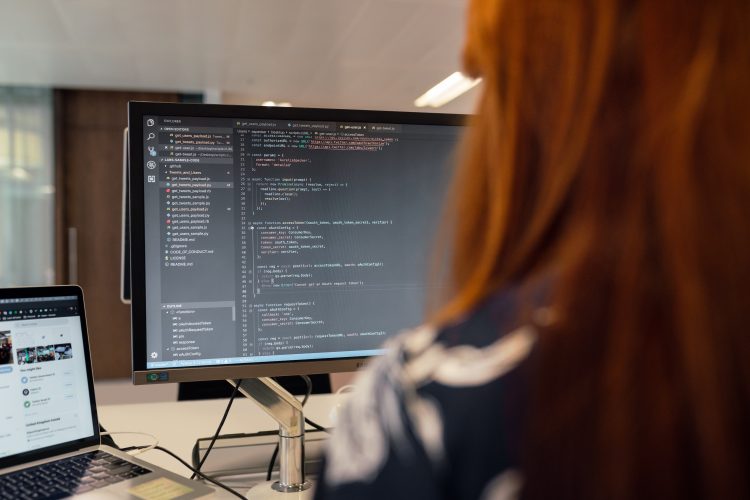 The University of Colorado Colorado Springs (UCCS) is among 84 institutions across the country selected to join a new Academic Engagement Network facilitated by the U.S. Cyber Command, known as CYBERCOM.
As a member of the network, UCCS will join other universities in supporting CYBERCOM efforts in areas such as future workforce development, applied cyber research, applied analytics and other strategic issues. With these efforts, UCCS will continue investing in the creation of a strong pool of qualified cyber professionals and research nationwide.
"UCCS is a longstanding Center of Academic Excellence (CAE) in cybersecurity, and the UCCS-CYBERCOM partnership recognizes that reputation," said Gretchen Bliss, Director of Cybersecurity Partnerships at UCCS. "This partnership will provide workforce development, additional student and faculty opportunities for internships and research in high priority areas. These efforts will serve not only the nation, but the government and industry partners in Colorado Springs."
"We will leverage UCCS' partnership with CYBERCOM to strengthen our training of the next generation workforce in cyberspace," said Shouhuai Xu, Gallogly Endowed Engineering Chair in Cybersecurity. "For example, our cybersecurity students may complete capstone projects of interest to CYBERCOM and the Department of Defense. We will also contribute our cybersecurity research expertise to tackle the challenging problems that are of high priority to the nation's defense, such as applied cybersecurity analytics. Together, these efforts will enhance our cybersecurity reputation in the nation."
"UCCS is well positioned to contribute in all of the areas of the partnership — developing the future workforce, applied cyber research, applied analytics and strategic issues," said Don Rabern, Dean of the College of Engineering and Applied Science at UCCS. "We look forward to the collaboration and engagement this opportunity represents."
David Frederick, CYBERCOM Executive Director, said the Academic Engagement Network will help the organization shape and enhance cyber-focused innovation through strategic partnerships.
"Cyber Command's goal for the AEN is to strengthen our relationships and communication with these participating institutions," Frederick said in an announcement of the new network members. "This will improve and sustain our efforts to meet cyberspace educational requirements and workforce needs."
About Cybersecurity at UCCS
UCCS is a recognized cybersecurity education leader in the region, awarding hundreds of degrees each year in cybersecurity fields at bachelor's, master's and doctoral levels. UCCS cybersecurity programs train security professionals who work to ensure the nation's security, support faculty research and strategic cybersecurity partnerships with industry, government, military and academic institutions, including the U.S. Space Force and the National Cybersecurity Center.  Due to generous Colorado state funding of cybersecurity education, UCCS students are eligible for significant financial aid towards security degree scholarships. Learn more about Cybersecurity Programs at UCCS.
About U.S. Cyber Command
As a joint command center of the U.S. Department of Defense, CYBERCOM's mission is to direct, synchronize and coordinate cyberspace planning, working in collaboration with domestic and international partners to defend and advance national interests. Learn more about the U.S. Cyber Command's Academic Engagement Network online.