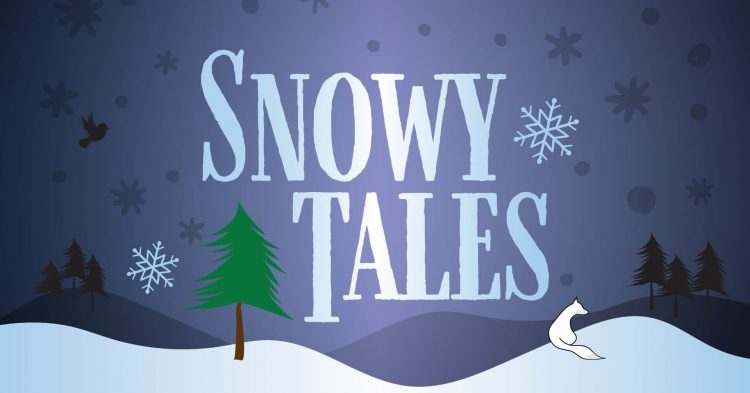 Why do animals change color with the seasons? How do snowflakes find their shapes? Why don't pine trees lose their needles? In a season full of questions and curiosities, Theatreworks at UCCS invites audiences of all ages to explore the marvels of wintertime through the magic of puppetry. 
Following last year's production of "The Mitten," Theatreworks is launching a new tradition — and continuing its popular foray into puppetry and mid-winter storytelling — with this year's "Snowy Tales."
The production, running weekend mornings from Dec. 4–19, features multiple kinds of puppets and a script developed by local artists to explore the mysteries of winter for audiences of all ages. Theatreworks is excited to be working with Katy Williams of Katy Williams Designs to bring to life stories of fact and fable, engaging curious minds both young and old this holiday season.
Performing Saturdays (9:30 a.m., 11:30 a.m.) and Sundays (11:30 a.m., 1:30 p.m.), the production will feature pod-style seating, as well as floor space near the stage and around the theater, to encourage kids of all ages to spread out, wiggle around, and enjoy the show free of seating constraints.
"Snowy Tales" runs for 40 minutes and features three mythical and scientific explanations for the changes we see in the natural world every winter, told through three distinct styles of puppetry, including bunraku, crankie and blacklight techniques. The performance combines the artistry of traditional puppetry with the frosty charm of the mid-winter world, offering warm, wintery fun for the whole family.
According to director and puppet designer Katy Williams, "[Puppetry] is this unique art form…My favorite part is bringing a thing to life. You take something inanimate and puppeteer it…so that folks don't recognize the puppeteer is even there."
Williams has worked hard with puppet master Cyndi Parr, a band of local puppeteers comprised of Creston Cooper, Kate Hertz, Bekah Irwin, AJ Jones and Julie Talty, and a stellar production team — Brooke Callahan, Seth Alison, Sean Hennessy, Julie Parker, Eli Atkins, Lucas White — to animate arctic foxes, falling snowflakes, chickadees, snow-covered trees and more to delight audiences and add a touch of magic to the holiday season.
Just the Facts:
"Snowy Tales" runs at the Ent Center for the Arts Saturdays (9:30 a.m., 11:30 a.m.) and Sundays (11:30 a.m., 1:30 p.m.) from December 4 to December 19. Tickets are available at tickets.entcenterforthearts.org/events, or by calling 719-255-8181. Tickets start at $8 for adults and youth; UCCS students always receive free tickets to UCCS production.