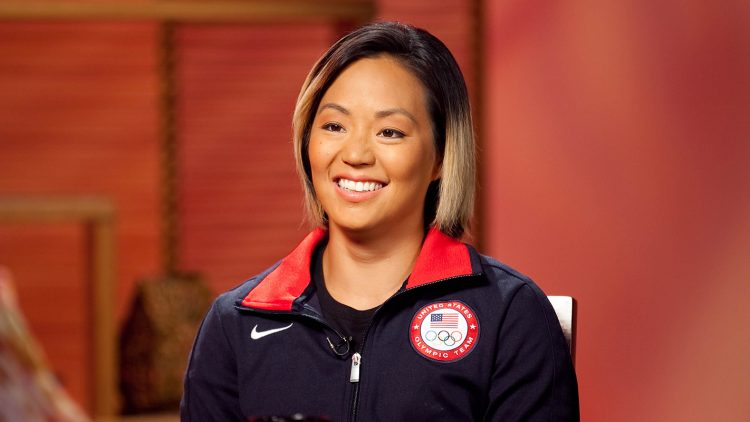 Clarissa Chun '05, Olympic medalist, four-time U.S. Open champion and University of Colorado Colorado Springs alumna, has been named to the National Wrestling Hall of Fame's Class of 2022.
The National Wrestling Hall of Fame announced on Wednesday that the Class of 2022 is comprised of Distinguished Members Clarissa Chun, Sara McMann, Andy Rein and Jake Varner, Meritorious Official Tom Clark (posthumously), Order of Merit Recipient Mike Moyer, and Medal of Courage recipient Melissa Simmons.
It is the first time that more than one female Distinguished Member has been selected, and Chun and McMann become the third and fourth female Distinguished Members, joining Tricia Saunders (2006) and Kristie Davis (2018).
Chun, McMann and Varner were chosen as Distinguished Members for the Modern Era, while Rein was selected by the Veterans Committee. The newest honorees will bring the number of Distinguished Members to 204 since the Hall of Fame began in 1976.
Distinguished Members can be a wrestler who has achieved extraordinary success in national or international competition, a coach who has demonstrated great leadership in the profession and who has compiled an outstanding record or a contributor whose long-term activities have substantially enhanced the development and advancement of the sport. Wrestlers must have been retired from active competition for a period of five years to be eligible for consideration as a Distinguished Member.
"Following an extensive screening and selection process, I am excited to announce such a notable and deserving group of honorees for 2022," said Lee Roy Smith, Executive Director of the National Wrestling Hall of Fame. "We are fortunate to be able to spotlight these inductees, who have transcended our sport's heritage over the past 40 years. It is also a class that represents the positive transformational impact females are realizing in wrestling, with two female Distinguished Members and our first female Medal of Courage recipient."
Clarissa Chun '05 won the world championships in 2008 and captured a bronze medal at the Olympics in 2012. A four-time U.S. Open champion, she competed in five world championships and two Olympics, finishing fifth in 2008 when she was the first wrestler from Hawaii to qualify for the Olympics. Chun also won four Pan American Championships and was a silver medalist at the Pan American Games in 2011. She was a four-time Sunkist Kids International Open champion and also captured championships at the Dave Schultz Memorial International, Poland Open, Open Cup of Russia, New York AC International, Vehbi Emre Golden Grand Prix, and Klippan Ladies Open. She was a two-time Hawaii girls state high school wrestling champion for Roosevelt High School and placed third in the 1999 USGWA High School Nationals.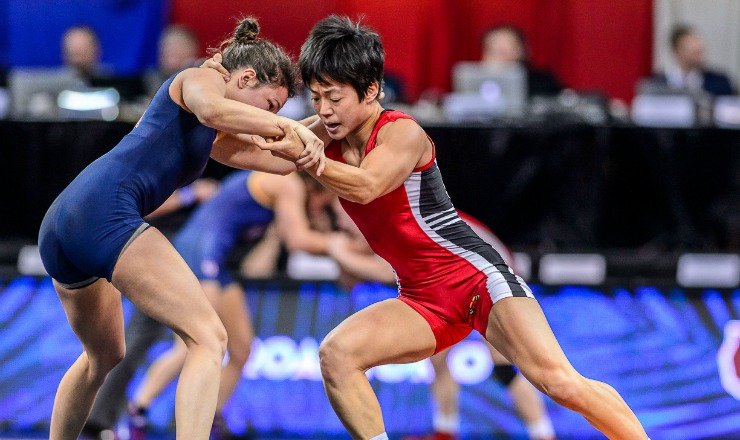 Chun made history when she won the first Hawaii state title in the first year that the state held an officially sanctioned tournament for girls. She also qualified for state in swimming and bowling and competed in judo and water polo. She competed for Missouri Valley College, where she was a star on one of the pioneer women's college wrestling team programs. Chun made the Senior Women's National Team while still a student at Missouri Valley.
Chun was a two-time University Nationals champion and placed fourth at the University World Championships in 2004. She placed fifth at the 2001 Junior World Championships, after finishing eighth in 2000, and was the 2000-01 FILA Junior Nationals champion.
Since 2017, she has been Assistant National Women's Coach for USA Wrestling, during which time American women have won six gold medals, four silver medals and five bronze medals at the world championships and a gold, a silver and two bronze at the 2020 Olympics. Chun received her bachelor's degree in communications from the University of Colorado Colorado Springs (UCCS) and was inducted into the Hawaii Sports Hall of Fame in 2018.
The Hall of Fame Board of Governors approved the selections at their meeting in Waterloo, Iowa on October 25, and will announce its Outstanding American honoree at a later date. The induction ceremony will be held at the 45th Honors Weekend on June 3–4, 2022 in Stillwater, Oklahoma. For more information on Honors Weekend, please telephone (405) 377-5243.