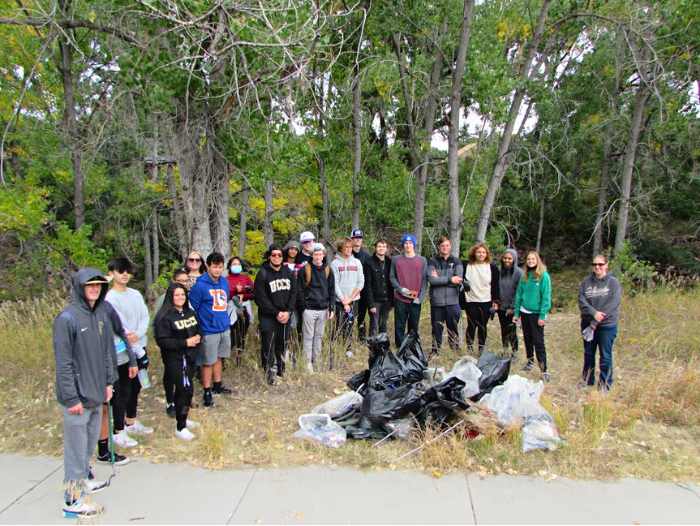 Volunteers hauled a historic amount of debris from the Colorado Springs watershed in the largest-ever Creek Week clean-up event UCCS has seen.
On Friday, Oct. 1, 57 volunteers pulled 73 bags of trash and miscellaneous debris out of the Templeton Gap Floodway, UCCS' adopted waterway, which runs adjacent to North Union Boulevard. It was the largest single haul in the program's eight-year history.
The success of this year's event stemmed from the continued support of Tam Doane, Senior Scholarship Coordinator, Jennifer Fisher, Associate Director of Scholarship Programs, and UCCS' Reisher and Daniels Scholars. Over 45 of the volunteers were scholars from these two programs.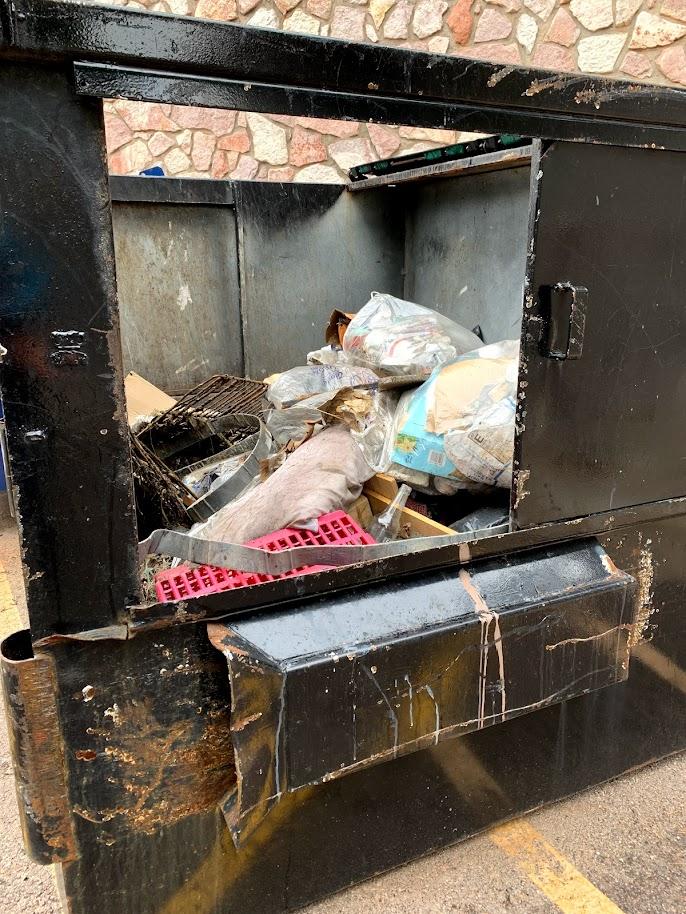 Both scholarship programs emphasize leadership and community involvement as key components. Reisher and Daniels Scholars have volunteered for Creek Week clean-ups since 2017 and have grown the event each year.
"Creek Week has become an annual tradition for our Reisher and Daniels Fund Scholars that we look forward to each year," said Jennifer Fisher. "This is our sixth year partnering with the Office of Sustainability for this important community project to learn more about our local watershed and how our actions impact the environment, all the way to the Gulf of Mexico."
Along with current students, this year's event was supported by the Office of Alumni Relations and the Annual Fund. It engaged three UCCS alumni — Luis Young '04, Ron Winter M.B.A. '90 and Louise Palermo M.B.A. '20 — through the UCCS Alumni & Friends Volunteer Program.
"The Alumni Office made this year extra special by reaching out to our scholar graduates who came back to join us in our clean-up efforts," Fisher said.
In addition to the Friday event, the Office of Sustainability partnered for the second year with two GPS Pathways: Business classes on Sep. 29 and Sep. 30 to support 27 volunteers who pulled 30 bags of trash from a northeastern section of the Templeton Gap Floodway.
Instructors for those two courses, Jennifer Fisher, Meghan Stidd, Mark Bacheldor, Nick Lockwood and Lauren Hallaron, utilize this event to engage their students in sustainable practices, emphasize the importance of volunteering, and introduce freshmen students to on- and off-campus resources.
Creek Week is the state of Colorado's largest watershed-wide clean-up event from Palmer Lake to Pueblo and, for the first time this year, it expanded to Trinidad. The Fountain Creek watershed flows from Palmer Lake into the Arkansas River, to the Mississippi River, and eventually to the Gulf of Mexico.
For those interested in volunteering in future clean-up events, the Office of Sustainability hosts a clean-up each semester to support the UCCS' adopted waterway along with one in the summer in collaboration with the UCCS Staff Association.
Visit the Creek Week website for more information and learn more about the Office of Sustainability at UCCS through its website.