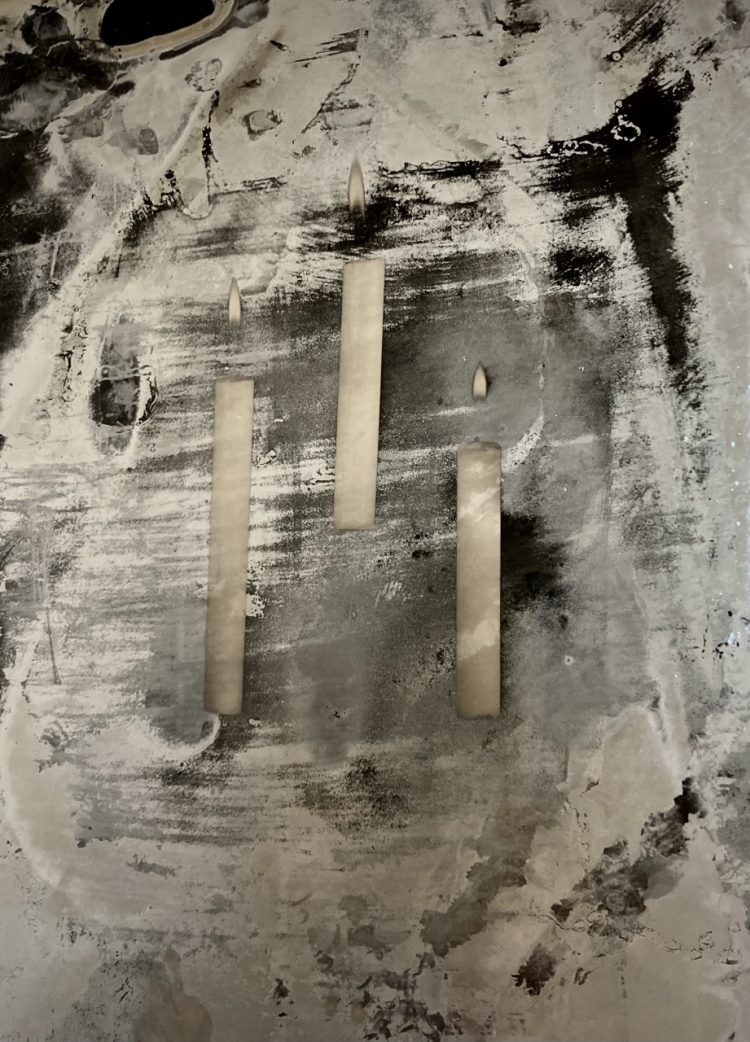 Nine UCCS Visual and Performing Arts alumni are back from the world beyond graduation.
After having missed their senior showcase in spring 2020, the artists will present their culminating artwork in a new exhibition titled "Apparition," hosted at the Galleries of Contemporary Arts' downtown location.
Artists Ashley Anderson, Bryan Bachmann, Elizabeth Bristle, Jonah Brock, Christine Flores, Vincent Grego, Julia Hilleary, Emily Osur and Martha Wheeler missed their senior show celebrating the culmination of their research in spring 2020 due to shutdowns of public venues and restrictions on gathering. The artists are all UCCS Visual and Performing Arts (VAPA) alumni. The "Apparition" exhibition will showcase diverse artworks, including photography, drawing, and digital art and topics including witchcraft, tracking time and grief through mark making.
The exhibition will open Friday, Nov. 5, 2021, at GOCA's downtown site, located at 121 S. Tejon Street, Plaza of the Rockies, suite 100.
The opening of "Apparition" will be part of downtown Colorado Springs' First Friday art events and is free and open to the public, running 5–8 p.m. The exhibition will be on view through Dec. 3, 2021, and gallery hours are Friday, Saturday and Sunday, 12–6 p.m. or by appointment.
About the UCCS Galleries of Contemporary Art (GOCA)
UCCS Galleries of Contemporary Art (GOCA) is a regional hub of contemporary art, culture, and conversation. By featuring world-class artists, hosting artist and expert talks, and independently producing and offering meaningful events, GOCA engages UCCS students, faculty, staff and Pikes Peak Region community members in discussions about contemporary culture and life. GOCA is a contemporary arts organization with two galleries, at the Ent Center for the Arts and a satellite downtown location in the Plaza of the Rockies building, as well as an outdoor art program, Art WithOut Limits. Learn more about GOCA online.