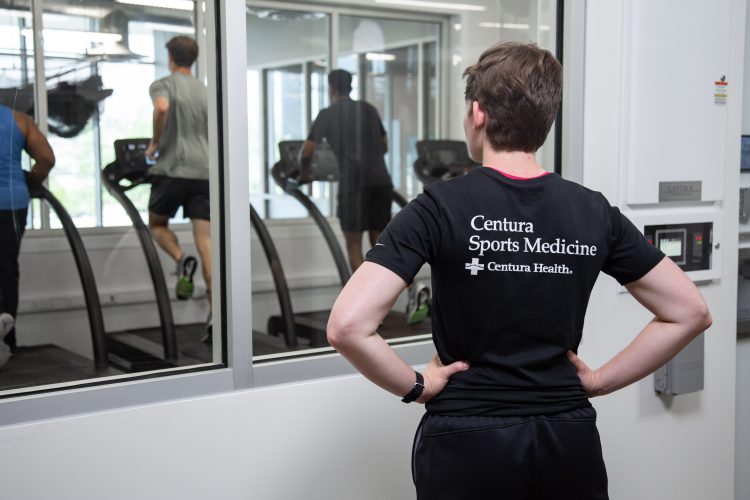 If you've exercised in many parts of Colorado, you've likely experienced the challenges of training at high altitudes. Shortness of breath, lightheadedness and headaches are common to an inexperienced athlete.
For some athletes, those challenges aren't an inconvenience: they're seen as opportunities to gain an edge on the competition. At the William J. Hybl Sports Medicine and Performance Center, athletes of all kinds are using the facility's altitude chamber to take their training to another level.
An altitude chamber, sometimes called a hypobaric chamber, is a training space that simulates the effects of altitude on the human body. The Hybl Center altitude chamber is capable of changing the oxygen levels in the air to produce the athlete's desired environment. A higher percentage of oxygen simulates lower altitude, and a lower percentage of oxygen simulates higher altitude. The altitude chamber can simulate oxygen levels at sea level all the way up to 18,000 feet of elevation.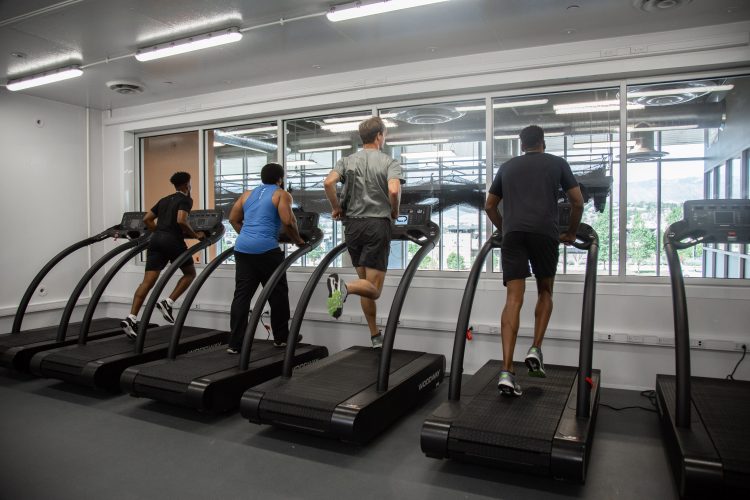 Jason Mitchler, Director of Operations at the Hybl Center, notes the versatility of the altitude chamber. Not only can athletes reap the benefits of training at high altitudes, including improved endurance and recovery time, they can also fine-tune their performance levels when the chamber simulates sea-level conditions.
"The thing that's nice about it is if you decrease the altitude, it allows athletes to train at a higher intensity than they could normally train at," Mitchler said. "Once their muscles and nervous system become accustomed to that intensity level, the idea is that it's easier for them to recreate that performance at any altitude."
The Hybl Center altitude chamber is equipped with state-of-the-art training equipment, including four treadmills, a stepmill and stationary bikes. Mitchler has seen a steady stream of teams and individual athletes using the altitude chamber since it opened in August 2020.
"We've seen a little bit of everybody," Mitchler said. "The UCCS cross country team is using it now. The U.S. Army World Class Athlete Program out of Fort Carson has been here. We have a high-level mountain runner who does high-altitude training before big races, and right now, we're looking at how it could be used for wrestlers' high-intensity training."
While advanced athletes are common clients, Mitchler stresses that the altitude chamber is open to anyone. No membership is required, and there are no age restrictions. Individual sessions and multi-session packages are available to the general public. Before purchasing a session or package, you must schedule a consultation to discuss your goals for the sessions and how the altitude chamber could help you.
Visit the Hybl Center website for more information on sports performance services, including the altitude chamber, or request a consultation today.