October is Arts Month in Colorado and the Pikes Peak region. In celebration, the Ent Center for the Arts at UCCS and the Galleries of Contemporary Arts have more than 20 performances, exhibitions and cultural events planned for the upcoming month.
Below, see three ways you can experience the arts this week.
Oct. 7: Fireside Dialogues with Nina Elder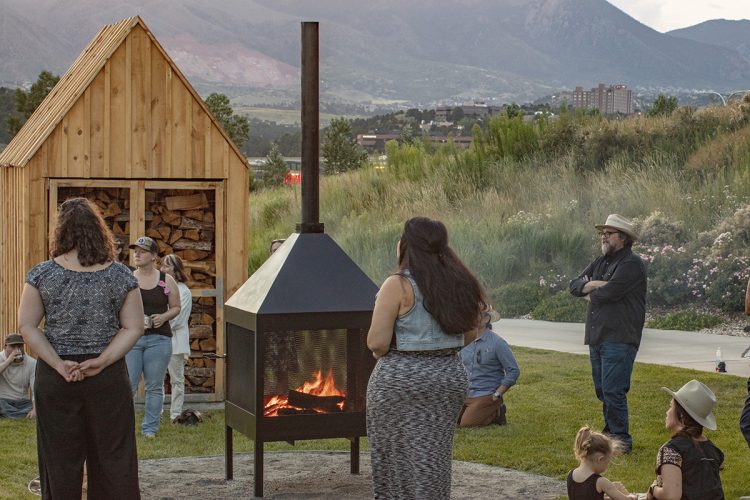 Starting at 6:15 p.m., an outdoor fire on the Ent Center for the Arts lower sculpture green will be lit by using wood gathered by the artists at Section 16, a burned area in Black Forest, Colorado. Each Fireside Dialogue is an opportunity for sharing knowledge, stories and wisdom about our regional forests, trees and woodlands.
The Oct. 7 Fireside Dialogue will feature artist and researcher Nina Elder, who creates projects that reveal humanity's dependence on and interruption of the natural world. With a focus on changing cultures and ecologies, Nina advocates for collaboration, fostering relationships between institutions, artists, scientists and diverse communities. Her work takes many forms, including drawings, performative lectures, pedagogy and critical writing, long term community-based projects, and public art.
The Black Forest Institute is part of the wide-ranging exhibition The Space(s) Between, and is part of GOCA's Art WithOut Limits Public Sculpture program.
Oct. 8: "Sending, Receiving, Becoming" Concert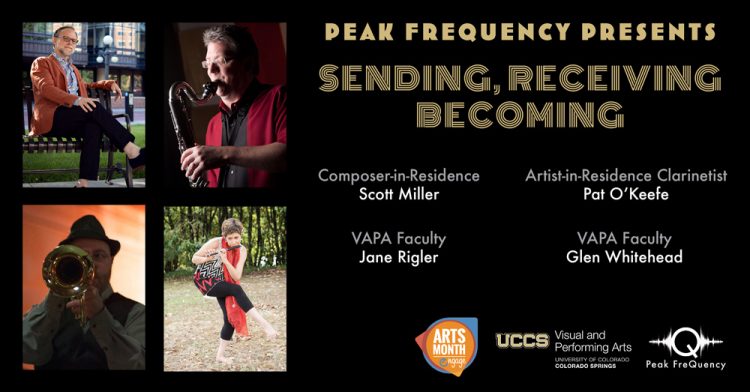 UCCS Music Program welcomes composer and music technologist Scott Miller, professor of music at St. Cloud State University and Pat O'Keefe, clarinetist with the renowned group Zeitgeist, along with music faculty flutist Jane Rigler and trumpeter, Glen Whitehead.
Sending, Receiving, Becoming: a blending of relational graphic, video and other visual scores and sonic blueprints, each player sends sound signals to the players who then respond with regenerated sonic transformations, creating a hybridized culture of living sonic expression. With this interactive concept, the essence of the quartet is retained while collaboratively sound-designing a musical eco-system that lives within a flux of sending, receiving and becoming.
UCCS students receive free admission. General admission tickets are $10 or $8 for seniors and military.
Oct. 9: Visiting Composers-in-Residence Lukas Schulze and Derek Keller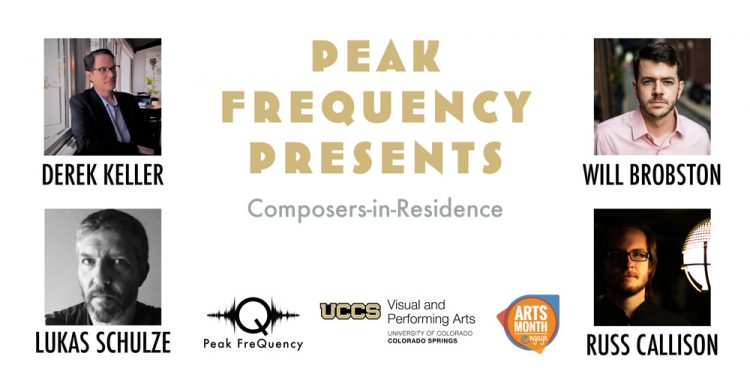 The UCCS Music Program welcomes Visiting Composers-in-Residence Lukas Schulze and Derek Keller for masterclasses with students, composition presentations, and a concluding concert. Brobston featuring UCCS Music Faculty guitarist Colin McAllister, trumpeter Glen Whitehead, percussionist Randy Bowen and guest guitarist Russ Callison. World premieres include Schulze's WorRacines for two guitarists and tenor voice (2019) and Brobston's "Bardo" (2018) for solo guitar performed by Callison.
UCCS students receive free admission. General admission tickets are $10 or $8 seniors and military.
Oct. 8–10: "The Campfire: A Gathering of Humanity"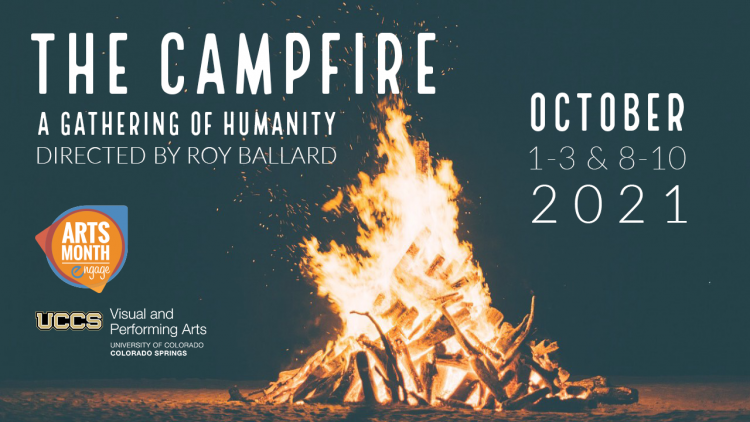 Spend an evening with family and friends around a campfire at the Heller Center for Arts & Humanities. Stories, songs, and fun! An original experience built around community, history, and finding the good things all around us today. The Campfire is a live event held outside at The Heller Center with a runtime of one hour and 20 minutes.

General admission tickets are $7. UCCS students receive free admission to all UCCS Theatre & Dance productions.
Until Oct. 10: "Witch" featured at the Ent Center for the Arts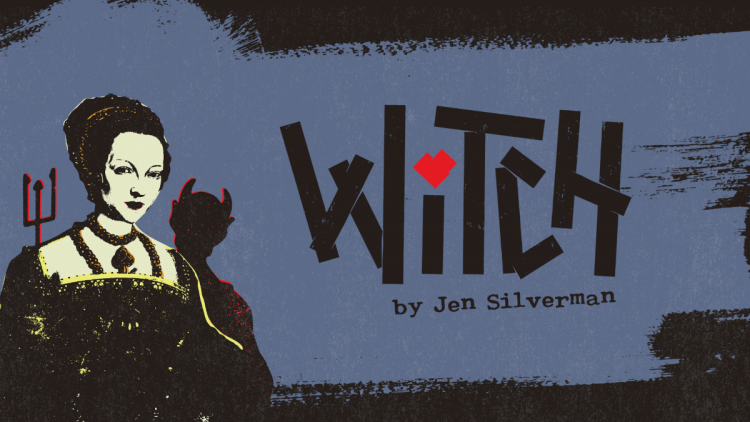 In this fiendishly funny dark comedy, Elizabeth Sawyer meets the devil. Scratch has come to haggle over souls with the residents of the tiny village of Edmonton. Elizabeth should be the easiest to convince — she's an outcast, branded as a witch for years. So why is she the only one to resist Scratch's deal? This subversive, inventive play is an adaptation of a Jacobean comedy contemporized with modern sensibilities and is "devilishly clever and deliciously laugh-packed"
"Witch" runs from September 16–October 10, 2021. While the performance initially sold out, additional seats have been made available for some shows.
Until Oct. 29: EPA: Environmental Performance Agency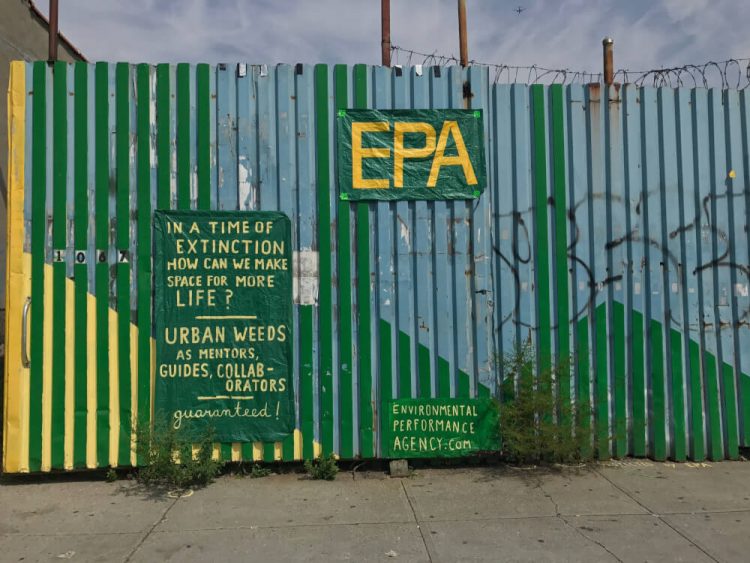 On Oct. 1, visiting artist collective Environmental Performance Agency (EPA) opened its new exhibit at GOCA Downtown. The new exhibit, titled "Undesirable Plants Declare: A Participatory Public Review," brings the Environmental Performance Agency's work to the unceded territory of the Ute, Cheyenne and Arapaho Peoples, to investigate the diverse multispecies lifeways and teachings of spontaneous urban plants (aka weeds). Viewers will be invited to discover how to become present, grounded and engaged with the land around them.
The exhibition will be on view through October 29, 2021. Admission for all events and regular gallery hours is free and open to all.
Until Dec. 12: High + Low: D. Dominick Lombardi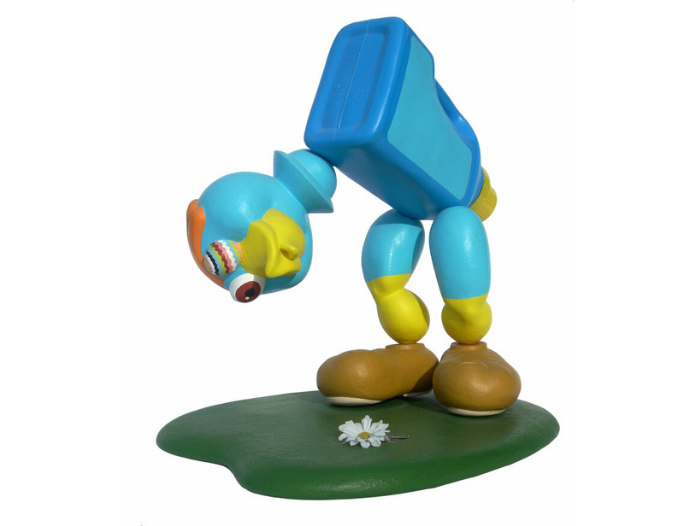 High + Low: D. Dominick Lombardi is a 45-year retrospective exhibition curated by T. Michael Martin, featuring 20 distinct chapters of the career of the artist.
A common thread throughout Lombardi's work is his interest in blending qualities of highbrow and lowbrow art, and experimentation with various media. The exhibition begins with the Cyborgs, a science fiction based series depicting half human/half machine beings. It continues through his East Village days, his earliest forays into sculpture and kinetic art, and the repurposing of a multitude of found materials. A pivotal point in his art career was the Post Apocalyptic Tattoo series, which was prompted by his concerns for the environment and how it would impact our future. After the downturn in the economy in 2008, he began the Street Urchin series that focused on the marginalized victims of that era. Most recently he has explored the social issues of our time referencing the roots of human morality.
The exhibition is on view from Aug. 19–Dec. 12, 2021 at the UCCS Galleries for Contemporary Art.
October is Arts Month in Colorado and the Pikes Peak region. Each week, we'll showcase some of the many opportunities to enjoy art, performances and cultural experiences through the arts at UCCS.