October is Arts Month in Colorado and the Pikes Peak region. In celebration, the Ent Center for the Arts at UCCS and the Galleries of Contemporary Arts have more than 20 performances, exhibitions and cultural events planned for the upcoming month.
Below, see three ways you can experience the arts this week.
September 30: Fireside Dialogues with Christine Biermann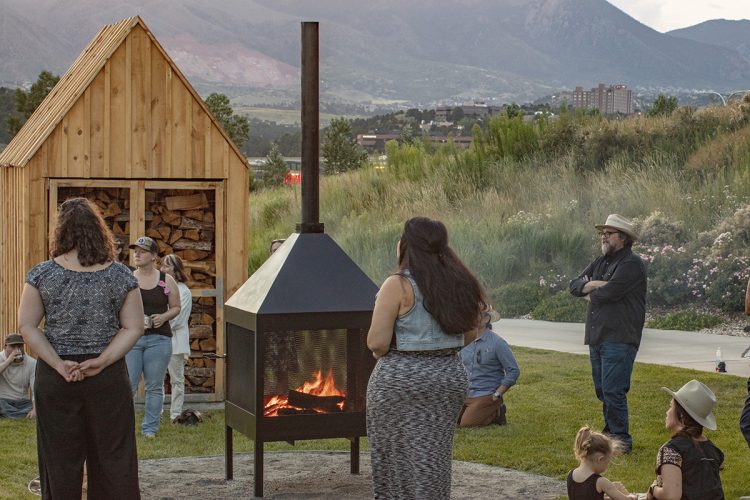 Starting at 6:30 p.m., an outdoor fire on the Ent Center for the Arts lower sculpture green will be lit by using wood gathered by the artists at Section 16, a burned area in Black Forest, Colorado. Each Fireside Dialogue is an opportunity for sharing knowledge, stories and wisdom about our regional forests, trees and woodlands.
The Sep. 30 Fireside Dialogue will feature UCCS faculty member Christine Biermann, Assistant Professor of Geography and Environmental Science. Biermann is Director of the Tree Ring Lab and studies how climate change is affecting Colorado's ecosystems, and forests in particular.
The Black Forest Institute is part of the wide-ranging exhibition The Space(s) Between, and is part of GOCA's Art WithOut Limits Public Sculpture program.
October 1: Environmental Performance Agency exhibit opens at GOCA Downtown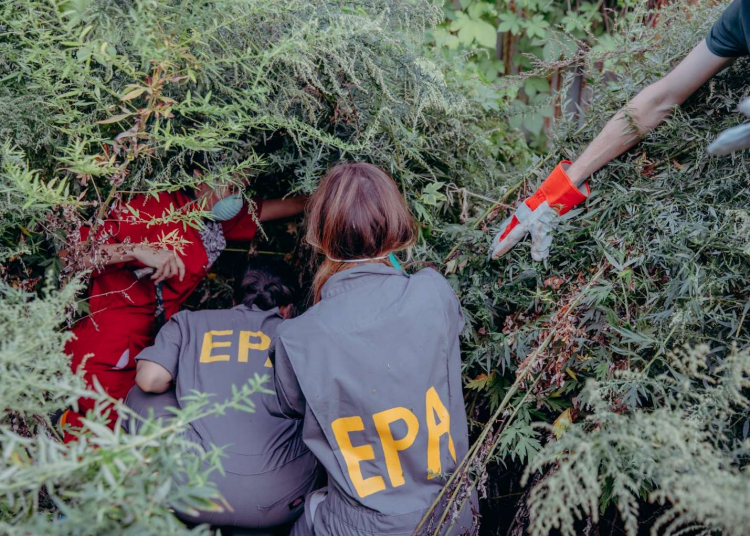 On Oct. 1, visiting artist collective Environmental Performance Agency (EPA) will open its new exhibit at GOCA Downtown. The new exhibit, titled "Undesirable Plants Declare: A Participatory Public Review," brings the Environmental Performance Agency's work to the unceded territory of the Ute, Cheyenne and Arapaho Peoples, to investigate the diverse multispecies lifeways and teachings of spontaneous urban plants (aka weeds). Viewers will be invited to discover how to become present, grounded and engaged with the land around them.
The exhibit opening will be celebrated with a reception from 5–8 p.m., coinciding with the Colorado Springs Downtown Partnership First Friday Art Walk event at 121 S. Tejon Street, Plaza of the Rockies. The exhibition will be on view through October 29, 2021. Admission for all events and regular gallery hours is free and open to all.
Sep. 16–Oct. 10: "Witch" featured at the Ent Center for the Arts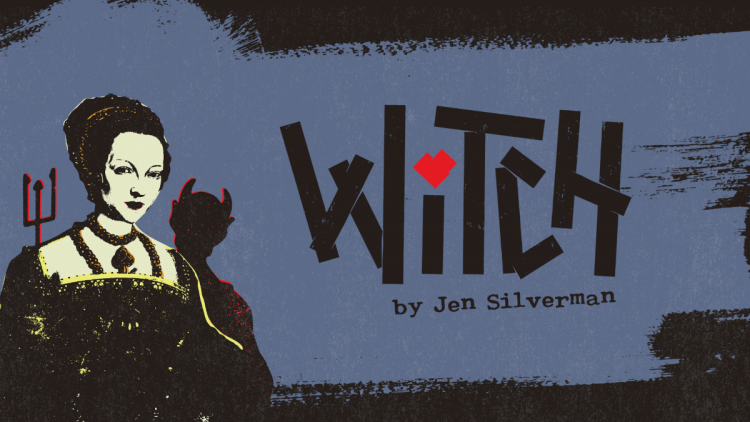 In this fiendishly funny dark comedy, Elizabeth Sawyer meets the devil. Scratch has come to haggle over souls with the residents of the tiny village of Edmonton. Elizabeth should be the easiest to convince — she's an outcast, branded as a witch for years. So why is she the only one to resist Scratch's deal? This subversive, inventive play is an adaptation of a Jacobean comedy contemporized with modern sensibilities and is "devilishly clever and deliciously laugh-packed"
"Witch" runs from September 16–October 10, 2021. While the performance initially sold out, additional seats have been made available for some shows.
October is Arts Month in Colorado and the Pikes Peak region. Each week, we'll showcase some of the many opportunities to enjoy art, performances and cultural experiences through the arts at UCCS.