UCCS connections abound at the Tokyo Olympic Games, which kick off Friday in Japan after a year-long COVID-19 pandemic delay. From students and alumni to faculty and staff, Mountains Lions past and present will be in the spotlight on the world stage.
For complete Games information, including event schedules and venue information, visit the official Olympic Games website.
UCCS Connections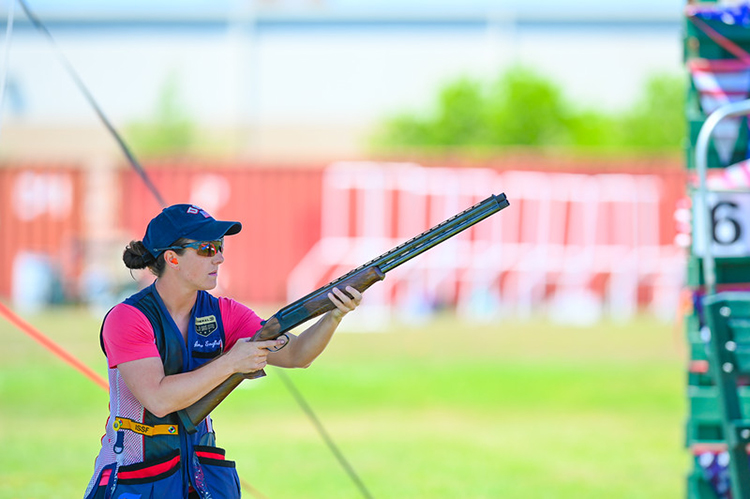 Amber English
Sport: Shooting
Event(s): Women's skeet
Year: '12
Major: Health Care Science with paramedic certification
Notable: First lieutenant with the Army's World Class Athlete Program
Bio: https://www.usashooting.org/12-the-team/usashootingteam/nationalteam/nationalshotgunteam/amber-english
---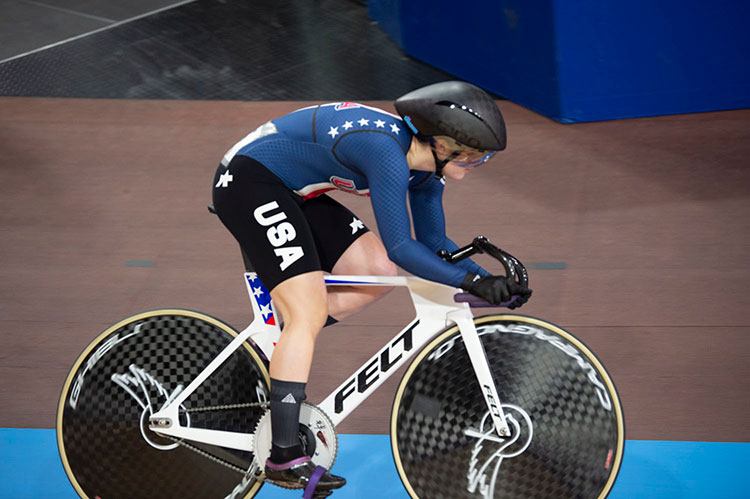 Maddie Godby
Sport: Cycling
Event(s): Track cycling – Keirin and Sprint
Year: '18
Major: Health Promotion
Quote: "Making the U.S. Olympic Team is a culmination of 10 years of hard work, perseverance and grit. I couldn't be more excited to represent my country and all those who have supported me in Tokyo. It is especially motivating to represent Team USA in the sprint events in Tokyo and return to the birthplace of keirin, having been the first American woman ever invited to race the circuit as a licensed keirin rider."
Bio: https://usacycling.org/athlete/maddie-godby
---
Adeline Gray
Sport: Wrestling
Event(s): Women's freestyle (76 kg.)
Year: Attended UCCS in 2014
Notable: 2016 U.S. Olympian
Bio: https://www.teamusa.org/usa-wrestling/athletes/adeline-gray
---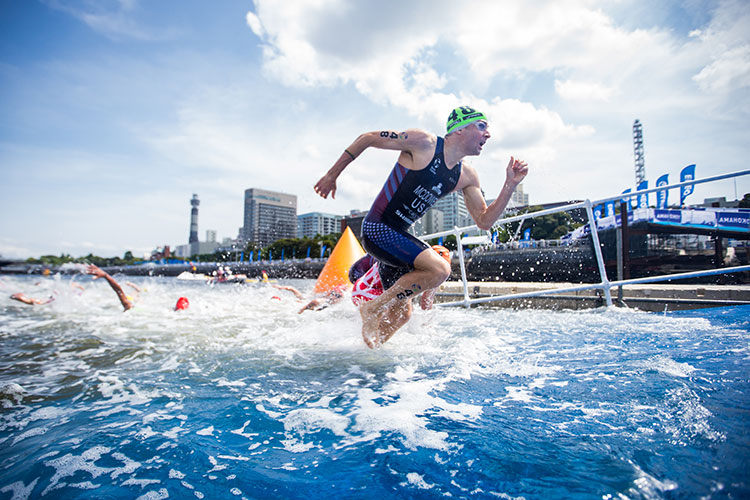 Kevin McDowell
Sport: Triathlon
Events: Men's individual event, mixed relay
Year: '16
Major: Business Administration
Quote: "My Olympic journey is a lifetime in the making. From discovering triathlon as a kid in suburban Chicago, through my cancer diagnosis and the difficult years that followed, to having the unique opportunity to pursue elite triathlon as a UCCS student, and working my way up through the ranks ever since, the dream has always been the same — to one day represent Team USA on the Olympic stage. I can't wait for the experience, and I hope to make my family, friends, coaches and the UCCS community proud."
Notable: Cancer survivor and Youth Olympic Games silver medalist
Bio: https://www.teamusa.org/usa-triathlon/athletes/Kevin-McDowell
---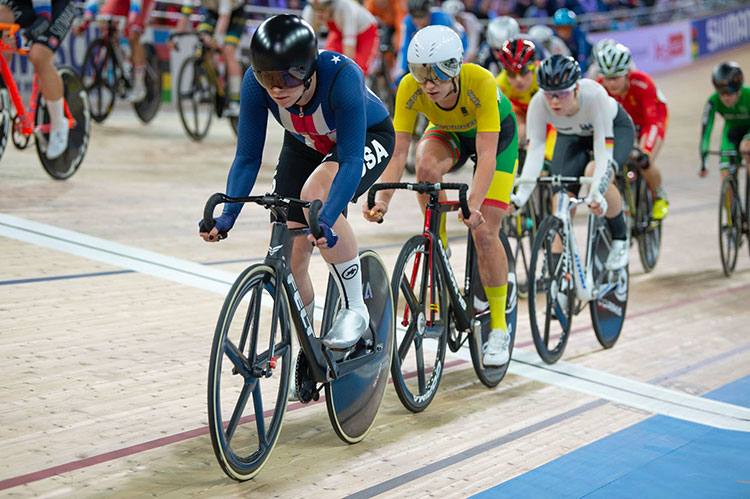 Jennifer Valente
Sport: Cycling
Event(s): Track cycling – Team Pursuit, Omnium, & Madison
Year: Junior
Major: Bachelor of Science in Mechanical Engineering
Quote: "The Olympics don't happen every single year. They are such a world event and it brings so many different people and countries together. The exposure outside of just track cycling or cycling in general is so much larger [than a World Championship]. That's a much bigger platform in order to represent your country, your sport and yourself."
Notable: Featured in the Communique earlier this summer. Click here to read more.
Bio: https://usacycling.org/athlete/jennifer-valente
---
Coaches and Support Staff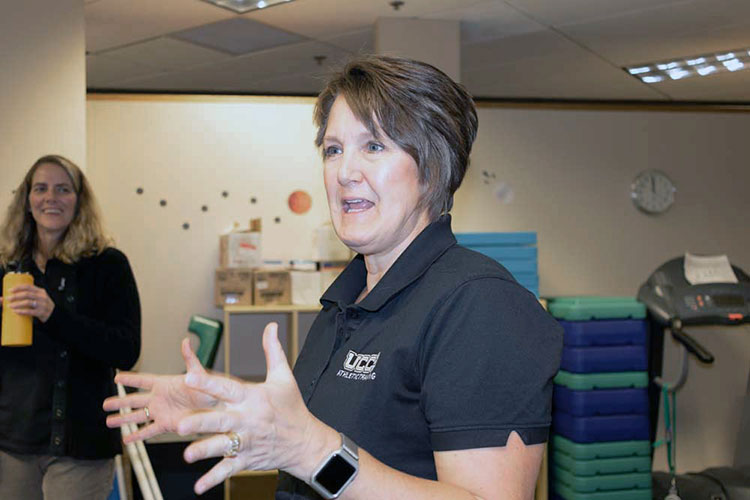 Margie Hunt
Games Role: Athletic Trainer on the USOPC/USA Basketball support staff providing medical support for the USA Basketball Women's 3×3 team
UCCS Role: Senior Instructor in the Helen and Arthur E. Johnson Beth-El College of Nursing and Health Sciences
Quote: "I have been to multiple Olympics/Paralympics. Having worked for the USOPC from 1993-2013 and having served as a staff athletic trainer and medical coordinator/director for many events, these games are the first time I'm going as a provider for just one sport. I'm looking forward to the opportunity."
Bio: https://johnsonbethel.uccs.edu/people/card_hscifaculty/hunt_margaret
---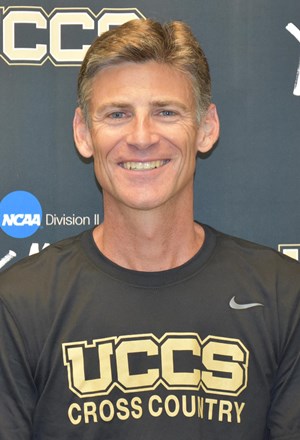 Mark Misch
Games Role: Distance coach for the Estonian National Team, overseeing marathon runners Tiidrek Nurme and Roman Fosti. Misch also coaches the U.S. alternate in the steeplechase, Dan Michalski.
UCCS Role: Head men's cross country coach and assistant track and field coach
Bio: https://gomountainlions.com/staff-directory/mark-misch/13
---
Submissions
Did we miss a UCCS connection? Please let us know via the form here, and we'll update the story. In addition, we hope to highlight Paralympic Games connections next month.