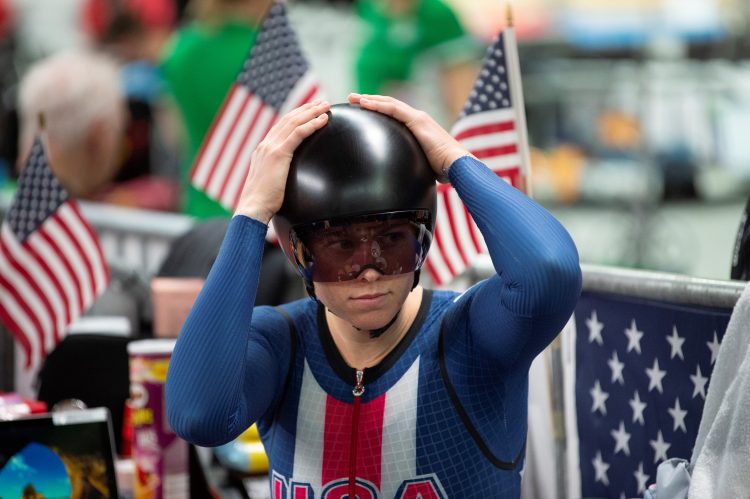 Athletes training for the Olympics commit to their craft like a full-time job, and Jennifer Valente is all-in on the 2021 Olympics in Tokyo.
Valente is no stranger to hard work. As she prepares to become one of just 19 USA Cycling women to represent America in the most famous international competition, she also studies at the University of Colorado Colorado Springs in the College of Engineering and Applied Science as she seeks a Bachelor of Science in Mechanical Engineering.
"My career, my financial stability, my life and family and relationships since I was 15 years old have been wrapped around the Olympic games," Valente said. "I've always valued education, but there is a limited time you can compete at this level and you can't take that for granted."
Valente excelled from a young age at cycling, and her aptitude took her from her home state of California to Colorado Springs to train for the 2016 Olympics in Rio.
"I took a leap, and then after I decided to move to Colorado Springs, I wasn't content to put college on hold," Valente said of enrolling in classes at UCCS in 2014. "I lived in the dorms my freshman year and met two of my best friends. I look at that experience, and I look at athletes who didn't have that experience and I actually could not be happier."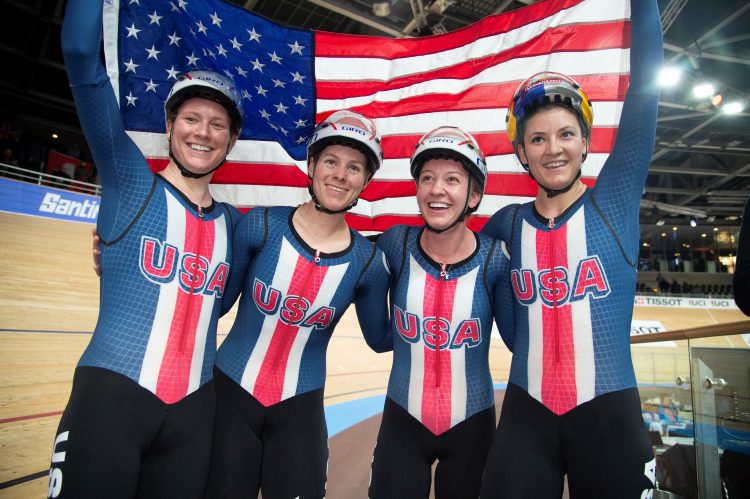 Since 2014, Valente has worked with advisers and faculty members to pursue her degree at a pace that allows her to prioritize cycling at the same time. That flexibility came in handy leading up to the 2016 Olympics where Valente helped propel her team to a silver medal in the team pursuit cycling event.
"USA cycling has really big goals for Tokyo. We've shown that our women's teams across the board were strong in Rio but we want to continue to build on that," Valente said.
Having made her country proud, Valente wasn't content to rest on her laurels. She intended to redouble her efforts in her athletic and academic pursuits, making a plan with her academic advisor for the time following what would have been the 2020 Olympics in Tokyo. That all changed when the COVID-19 pandemic pushed the games back a full year.
"It took a lot to adjust my expectations with the shift in the Olympic schedule by a year," she said. "I had a whole plan, and it all went out the window."
For Valente, plans of retirement were not on the table. So she went back to the drawing board in preparation for 2021, where she will compete in three events, and hopes to net multiple medals.
"For track-cycling in particular, we want to be better in team pursuit than we were in Rio. Yes, continuing to improve means a gold medal, but it's easier when we phrase it as continuing to improve ourselves."
Much like her methodical approach to her degree, she has a plan of attack on the track, too.
"Focus on the sport and what you can control. You can't control what anyone else is doing. Each country has had drastically different resources and obstacles this year, so just controlling yourself is key. If I get beat because I wasn't strong enough, fast enough or didn't see something, that stuff happens. But if I made my own mistake and took myself out of being competitive, that is hard to move on from."
While Valente hones her skills in team pursuit, madison and omnium events with Olympic medals on the mind, she will continue working towards her degree.
"While I'm trying to do as much in cycling as I can, I hope to graduate with my degree," Valente remarked, noting she doesn't want to put her engineering background to use on cycling when she graduates. "I love airplanes, I love flying. I like diving into the process of things and constantly learning. A dream job would be in engineering outside of professional sports, but I really haven't worked through all of that yet."
Viewers can watch the Olympics in Toyko this July and August, with Valente's cycling events taking place between Aug. 2 and Aug. 8.